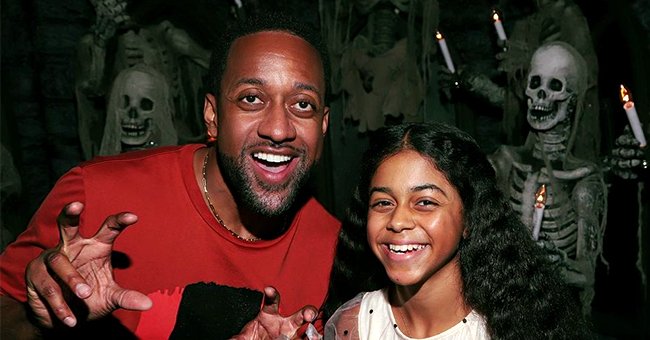 Instagram/jaleelwhite
Jaleel White's Daughter Samaya Scolds Dad over Loud Music in Video for His 'Meme Show'

Jaleel White's lookalike daughter made a cameo on his meme show and scolded him out for being too loud while she was trying to take a quiz for school.
In a clip from Jaleel White's meme show posted to his Instagram, his daughter makes a small cameo to tease her dad for shooting the show in the garage and to scold him for his music being too loud.
The 11-year-old looks just like her "Family Matters" actor Dad. White regularly shares photos of the two bonding. Most recently he has been sharing his meme show "Under The Influence."
The show features White sharing funny memes and videos he has found on the internet and reacting to them, He then names a winner and a loser of the episode. In episode 3 his daughter makes a hilarious cameo.
Samaya pops through an edited garage door to make fun of her dad and tell him to turn the music down as she was taking a quiz for her zoom classes, she said,
"You gotta lower the music, I know you want everyone to think you are not shooting this in our garage, but zoom school is still in sess. "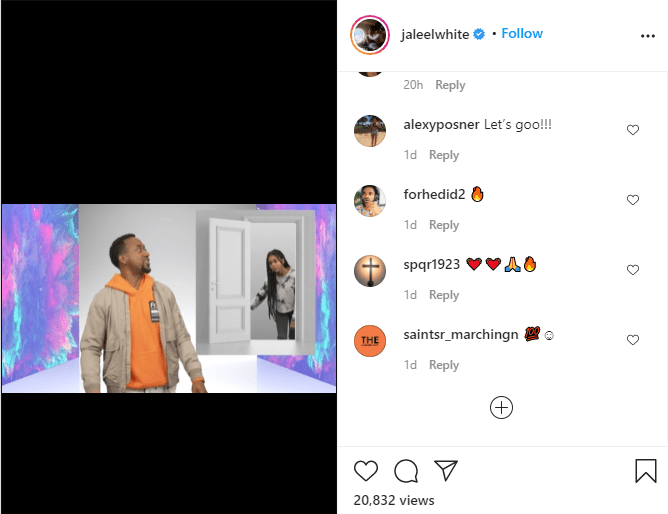 Samaya looks just like her father in his meme show he posted on December 22, 2020. | Photo: Instagram/Jaleelwhite
White played the goofy Urkel on the 90s sitcom "Family Matters" for 9 seasons. He went on to make appearances in shows such as "Psych", "CSI: Crime Scene Investigation", and "Drop Dead Diva".
He has discussed on different occasions that the character of Steve Urkel means a lot to him, and the character is what made him who he is today.
White talks to other grown-up child actors about his experiences and their own experiences of being a child in the business.
In an interview with "The Hollywood Reporter," he revealed that the character was like someone who was "revered and deceased" while promoting the show's new generation-spanning series.
He referred to the character as being his Mickey Mouse, meaning that it is the center of the Disney brand, and therefore Urkel is the center of his own brand, he explained,
"And so for better or worse, the crown jewel of my legacy still remains Steve Urkel and Stefan Urquelle."
Although he will always be remembered as the goofy, nerdy neighbor, he has been able to have a successful career without being pigeonholed to the iconic character.
Most recently he has been sharing episodes of his meme show on his Instagram, they are 7-minute episodes of the actor review meme. He has a podcast called "Ever After".
In the podcast, White talks to other grown-up child actors about his experiences and their own experiences of being a child in the business and the ups and downs of that career.
Some of the actors he has had on the show include Melissa Joan Hart, Keke Palmer, Mayim Bialik, Haley Joel Osment, and Raven-Symoné. They discuss anything from their dating lives to business deals they have had or have not had.
Please fill in your e-mail so we can share with you our top stories!