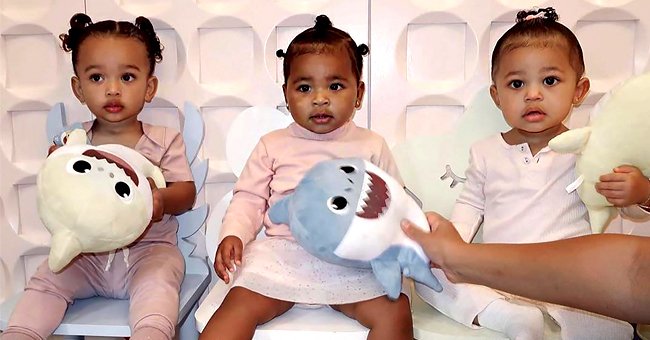 instagram.com/kyliejenner
Triple the Cuteness with 10 Fun Facts about the KarJenner Babies Stormi, Chicago, and True

Stormi, Chicago, and True are the youngest members of the KarJenner clan so far, and while they are just toddlers, there are some interesting details about them you probably don't know.
Kim Kardashian, Kylie Jenner, and Khloé Kardashian welcomed Chicago, Stormi, and True only a few months apart, and the toddlers immediately won over the hearts of the family's fans.
However, not everyone knows everything about the youngest members of the KarJenner clan, so read on to learn these ten fun facts about the so-called "Kardashian Triplets."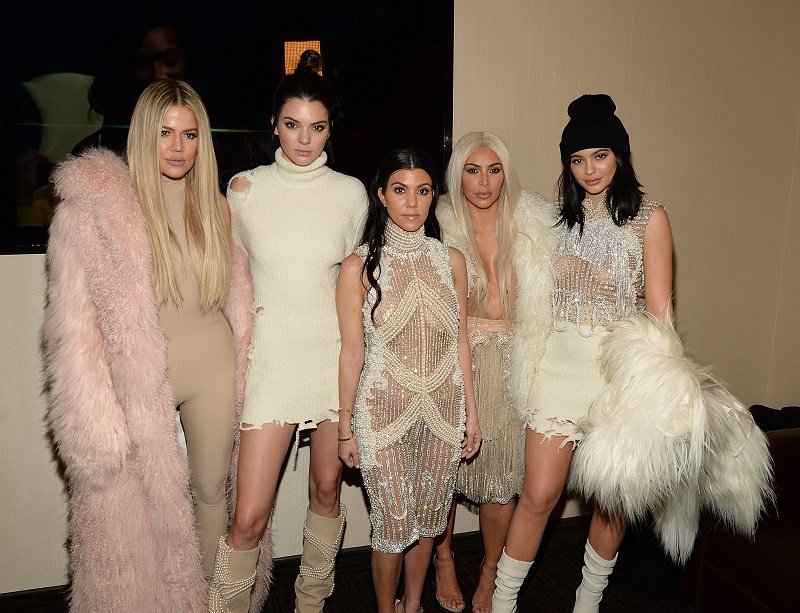 The KarJenner clan on February 11, 2016 in New York City | Photo: Getty Images
1. KIM'S SURROGATE
Kanye West and Kim experienced many challenges with fertility and pregnancy, and although they already had two children (North and Saint), they wanted more kids.
The couple, who kept most details of the process under wraps, eventually decided to hire a surrogate. The woman was supposedly paid $45,000, and some people considered that she should have gotten more.
2. STORMI BAKES
Kylie, who always wanted to be a young mother, gave birth to Stormi when she was only 20 years old. Her pregnancy was kept secret, and people only learned about it when Stormi was born.
Now, Kylie and Stormi frequently appear together on Kylie's YouTube channel, and the thing they love the most is baking everything from cookies to cupcakes. Stormi's manners are lovely, too.
3. TRUE IS A FASHIONISTA
Khloé's daughter, True, is the youngest of the Kardashian Triplets. Still, she has a passion for fashion already, and her many photos on social media prove it.
While most of the time True is dressed by her nannies or Khloé, who once admitted that motherhood was "complete bliss," the toddler usually picks out some of her own clothes, too.
4. STORMI'S COSMETIC COLLAB WITH KYLIE
Since Kylie is a successful businesswoman and makeup mogul, it was only natural for her to collaborate with her daughter through a weather-themed collection that includes a lot of butterflies and pastel colors.
[Stormi, True, and Chicago] actually look like sisters.
5. TRUE'S HAIR ACCESSORIES
When True was a baby, she was almost always spotted wearing a hat or hair accessory on her head. It became her staple on social media, and it inspired other moms to dress up their kids the same.
6. CHICAGO'S NAME
Kim and Kanye's first two children have interesting names, and they were not ready to break the tradition with their youngest. The couple named Chicago after Kanye's native city. It's his way to pay homage to his hometown.
7. THEY LOOK LIKE TRIPLETS
Stormi, True, and Chicago are cousins; that's a fact. However, they actually look like sisters, which is why they have earned nicknames like "Kardashian Triplets" and "Three Musketeers."
8. CHICAGO'S NICKNAME
Some people were quite surprised to learn that Kim and Kanye's youngest child would be named after his native city. However, they were pleased to hear the toddler's nickname: Chi (pronounced as Shy).
9. STORMI'S BIRTHDAY PARTIES
Stormi is not only a member of the KarJenner clan but also the daughter of a rapper, which means that her birthday parties are supposed to be over-the-top experiences to remember for years to come.
10. TRUE'S READY FOR SELFIES
Ever since True's birth, Khloé has flooded her Instagram account with selfies posing with her daughter, and they all look fantastic! It seems like Khloé found the perfect selfie buddy!
Please fill in your e-mail so we can share with you our top stories!