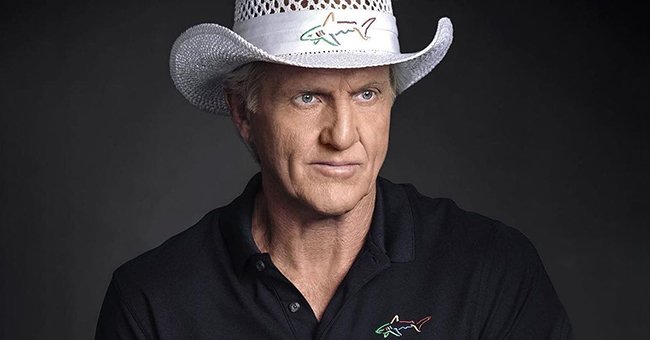 Instagram/shark_gregnorman
Golf Legend Greg Norman Gives Update on His Recovery after Hospitalization Due to COVID-19

Golf legend and Australian business tycoon Greg Norman opened up on his recovery after being hospitalized with the novel coronavirus.
Golf legend Greg Norman is grateful to get his life back to normal after suffering a health scare due to his novel coronavirus diagnosis.
The 65-year-old gave updates on his recovery in a recent clip where he revealed the horrifying symptoms he felt and gave a word of advice to doubters.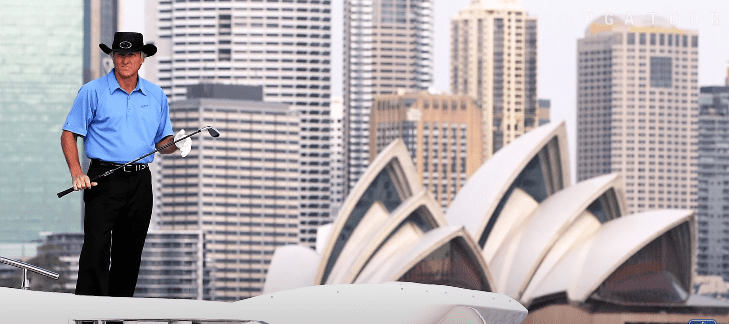 Photo of Greg Norman standing on a yacht | Photo: Youtube / PGA TOUR
The former world no.1 golfer is known for posting clips of his fitness regime on his social media, but one of his clips about feeling unwell caught his fans' attention.
The golf champion spent Christmas Day in hospital after experiencing symptoms consistent with the deadly virus, which has claimed the lives of millions globally.
Norman, who had one of the biggest divorces in sports, initially tested negative for the virus at the exhibition PNC Championship in Orlando, which Tiger Woods took part in, with his eleven-year-old son.
Norman's son, Greg Jr., who took part in the tournament, and his wife, confirmed that they had tested positive for the virus; it was at that point the 65-year-old knew he had to self isolate.
The business tycoon revealed that his sense of taste was affected; beer and wine tasted terrible.
Shortly after, Norman said he began experiencing symptoms such as fever, joint and muscle aches later in the week. He went to the hospital and returned that same day to self-isolate while waiting for the test result.
Following the result of his test, Norman returned to the hospital after testing positive. Speaking of his experience, Norman, known for his athleticism, recounted that the virus could not be compared with anything he had faced before.
The business tycoon revealed that his sense of taste was affected; beer and wine tasted terrible. He also struggled with his memory and irritability.
Norman advised the doubters not to make careless statements about the virus and urged everyone to do what is right for their families and friends by protecting themselves.
Aside from his recent health scare, Norman remains one of the most successful golf players in the sport's history. His name ranks amongst the very best of golf. Norman transferred his incredible golf skills to business and runs a successful company alongside his family.
He
is said to have
a mouth-watering net worth of $400 million from his many investments. Norman remains a model for many sportsmen who look to have a successful retirement like the Australian.
Please fill in your e-mail so we can share with you our top stories!