John Legend Looks Cute on His Birthday Posing with Wife Chrissy Teigen & Their Look-Alike Kids
American singer and songwriter John Legend looked dapper in a recent photo on his Instagram feed, posing with his wife Chrissy Teigen and their look-alike kids, on his birthday. 
John Legend celebrated his 42nd birthday on Monday, and he has never looked any better. To commemorate the special day, the singer and songwriter took to his Instagram feed the following day to share a sweet family photo. 
In the shot, the father of two was seen posing with his model wife, Chrissy Teigen, and their two beautiful look-alike children, Luna Simone Stephens and Miles Theodore Stephens.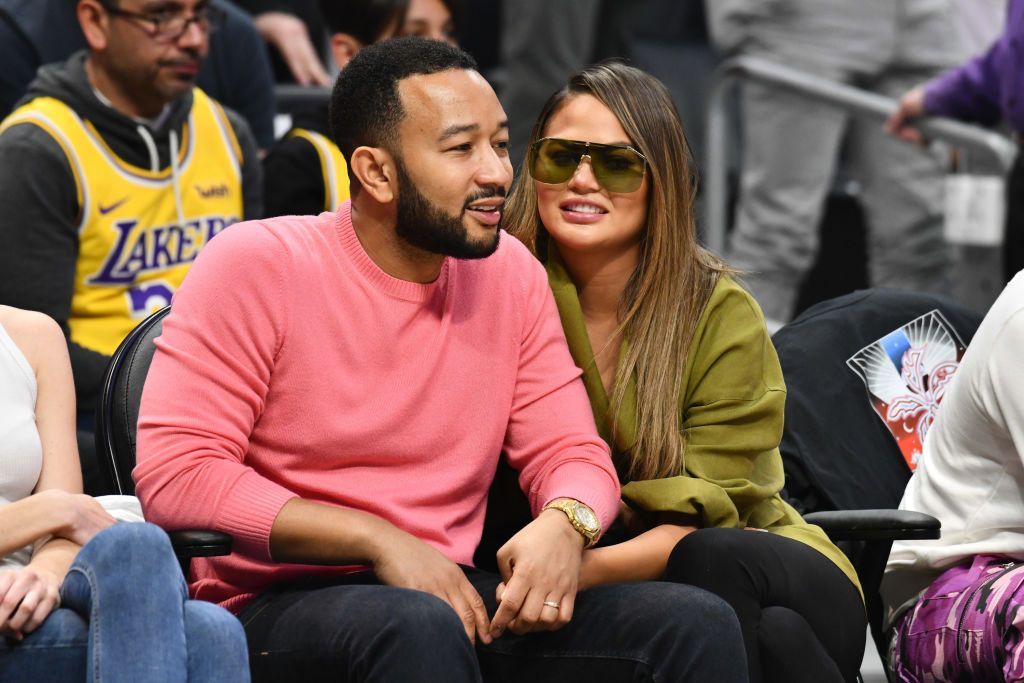 He was clad in a dashing light brown suit, a black floral undershirt, and no shoes. Teigen had on a stunning thin-strapped dress and light makeup with her highlighted hair falling to her shoulders in a side style. 
Little Luna had on a gorgeous white flowing gown with a matching bow tie around her hair and a lovely necklace. Miles, on the other hand, was clad in a deep blue coat over a light blue shirt, white pants, and stylish slippers. 
Legend followed the sweet family shot with a close-up geeky selfie of him clad in a white shirt with a checkered bowtie and suspenders. He finished the look with a pair of nerdy glasses as he laid in bed. 
The nerdy get-up was for a math-off competition Teigen hosted to mark her husband's special day. The singer played alongside their director/photographer friend, Mike Rosenthal, who was also dressed in a similar costume. 
After the meeting, there was an evident connection between the pair, and they went on to remain friends for over a year. 
For the hilarious competition, which was held during the family's vacation at St. Barts, the model was clad in a gorgeous sequined red gown and held in her hands a sparkly silver microphone for her hosting duties. 
Rosenthal's wife, celebrity hairstylist Jen Atkin, was also present for the event, and she and Teigen watched as their husbands got busy with their math problems while they sat next to each other at different desks. 
The tone of the competition was set to the theme song of the hit game show, "Jeopardy!" and the sixth-grade math problems were numbered to 40. Eventually, Legend came out the winner and earned himself a trophy, much to his wife's pleasure. 
Despite having known each other for more than a decade, it seems like their love has only grown stronger. The lovebirds met in 2006 on the set of the singer's music video for the song "Stereo," in which the model played his object of affection. 
After the meeting, there was an evident connection between the pair, and they went on to remain friends for over a year. Eventually, the two started dating, and Legend proposed to Teigen in December 2011 on a trip to the Maldives during the Christmas holidays.
Two years later, on September 14, 2013, they tied the knot and went on to become one of Hollywood's most popular and loveable couples. They are also hands-on, loving parents to their two lovely kids. 
Over the years, they have never failed to show just how deep the love runs, either with their several public appearances or sweet posts on social media. Indeed, the loved-up couple has made it clear that theirs is a match made in heaven.