Kobe Bryant's Oldest Daughter Natalia Proves She Has Her Dad's Smile Posing in a Red T-Shirt
In a recent picture of her daughter Natalia that Vanessa Bryant shared on Instagram, the proud mom showed the world the striking resemblance between the teenager and her late father, Kobe Bryant.
For the Bryant family, Christmas this year was all about cookies and comfy loungewear. In a recent update on her Instagram story, Vanessa Bryant shared the cutest photo of her oldest daughter Natalia. She wrote on the picture:
"'Did Dad have to eat all of them?' Yes! ? ❤️ ?"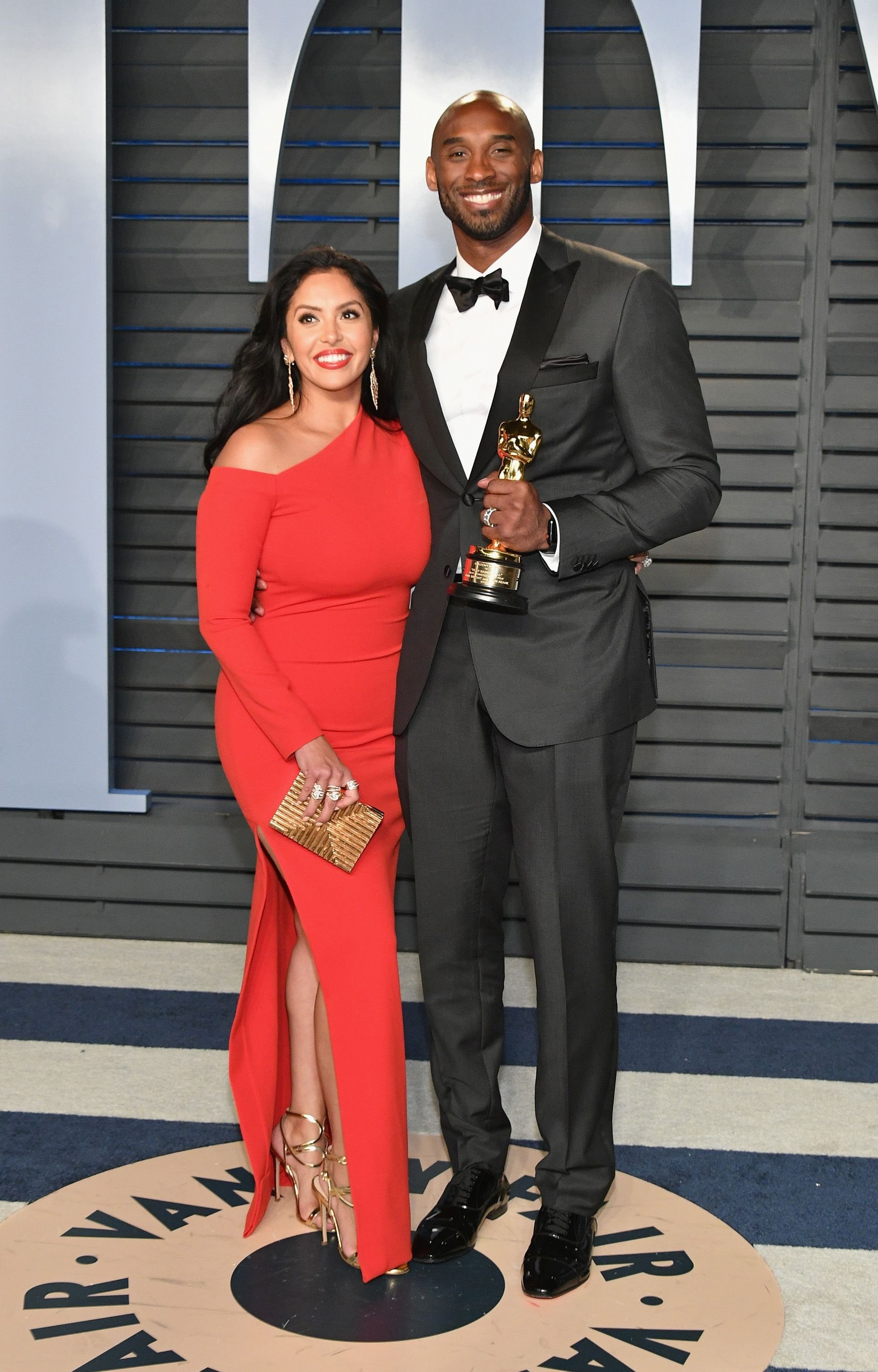 In the picture, her 17-year-old daughter, Natalia, looked beautiful posing in their kitchen, beside a batch of homemade cookies on the table.
She had her hair pulled back into a low bun and was rocking a red loose-fitting T-shirt paired with a pair of black loose-fitting sweatpants. 
As the stunning 17-year-old leaned against the granite countertop, she looked directly at the camera, giving the most heart-warming and beautiful smile that lit up her whole face and eyes.
Standing there in the kitchen in her comfy clothes with her beautiful smile, the striking resemblance between the dark-haired teenager and her late dad, Kobe Bryant, was astonishing, especially with their similar smiles.
About a month later, the family had to mark Gianna's first posthumous birthday.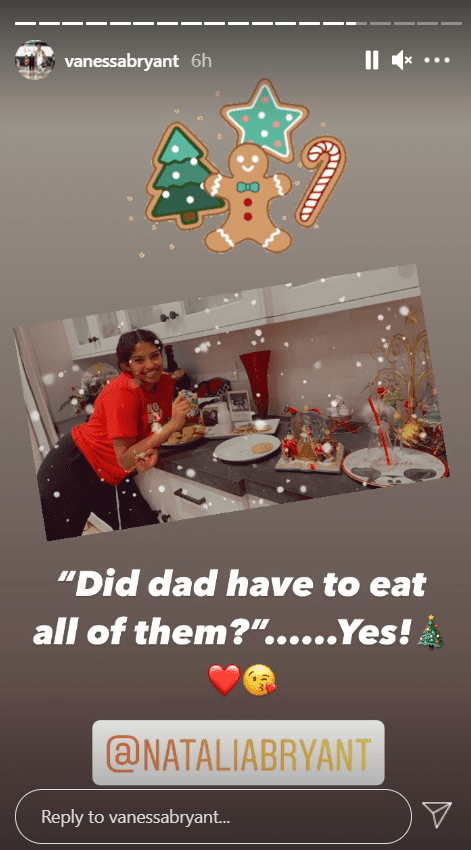 Although 2020 has been challenging for many people, it has been particularly difficult for the Bryant family after they suffered the tragic loss of Kobe and Gianna early in the year.
The late basketball legend unexpectedly passed away on January 26, alongside his daughter, Gianna, and seven others in a fatal helicopter crash.
In April, after it was announced that Kobe would be inducted into the NBA hall of fame, Vanessa and Natalia gave their first interview following the tragic incident. 
In the months following their tragic loss, the mother and daughter had been very strong and inspiring as they faced the pain and grief. The duo spoke about the incredible accomplishment and honor and expressed how proud they were of the late legend. 
About a month later, the family had to mark Gianna's first posthumous birthday. Natalia did so with the most touching tribute on her Instagram.
The grieving older sister shared a photo of her and the late Gianna hugging and wrote that she missed her smile every day but knew that she would always be smiling down on them from heaven with their father.
After so many months, it is relieving for fans to see that they have gradually healed. These days, one might catch Natalia adorably dancing with her younger sisters on TikTok or sharing videos of her mom being cool. These two certainly make an admirable and inspirational duo.