Mysterious Rapper MF DOOM Dies at 49 – See His Wife's Touching Tribute
This week, artist MF Doom's wife revealed the heartbreaking news that the rapper had passed on. She shared the news on social media in a New Year's Eve tribute on the artist's page.
Daniel Dumile, or MF Doom as his fans knew him, sadly passed away in 2020. The rapper was known as a mysterious artist whose music was unique, and he wore a signature mask to cover his identity.
According to his wife, Jasmine Dumile, the musician died at the age of 49. The rapper's representative, Richie Abbott, confirmed his death to "Rolling Stone" magazine, and his wife paid tribute to him.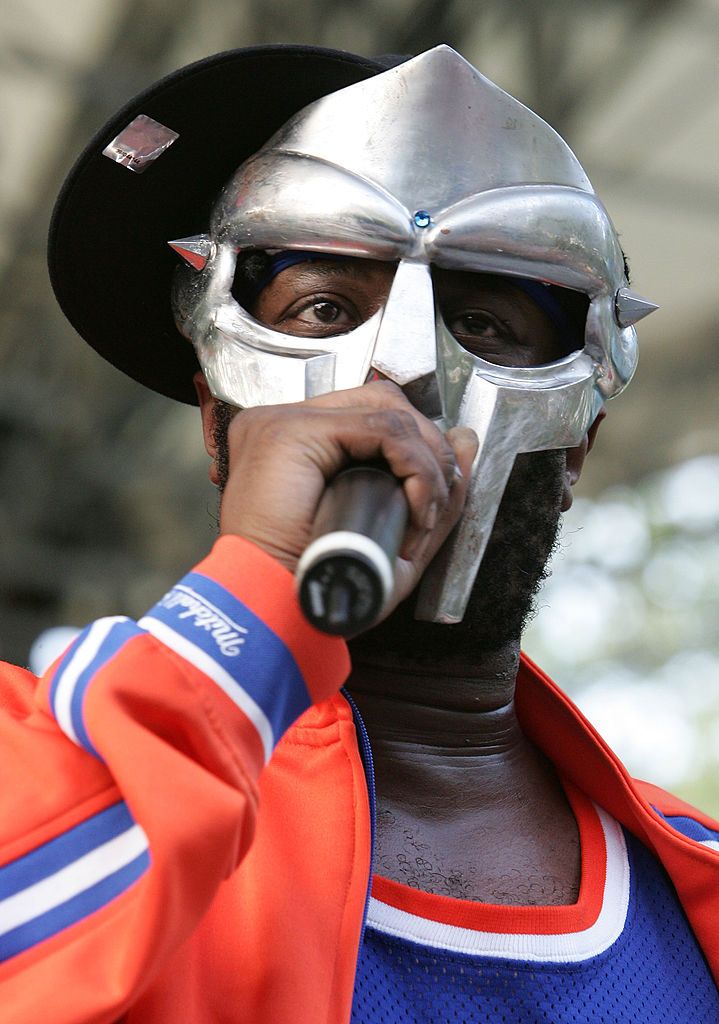 On New Year's Eve, the artist's wife took to his Instagram account to honor him in a touching post. Jasmine began her post by noting that she was giving thanks to "THE ALL!"
Then speaking directly to her late husband, she described him as the greatest teacher, father, husband, student, lover, business partner, and friend. She then thanked him for all the things he'd shown her.
Rest In Peace MF DOOM. I've kept this book over my home studio forever. I always refer to it when I lose my way artistically. THANK YOU. pic.twitter.com/MSJ5qNjDKG

— UREADY? (@MRMFNeXquire) January 1, 2021
The late artist's wife continued by showing her gratitude to Daniel for the things he'd given and taught her, their children, and their family. She thanked him for teaching her forgiveness and how to give people second chances.
Jasmine also noted how her husband had helped her learn not to judge quickly and write people off. She thanked him for showing her how not to be afraid to love and be the best version of herself.
Tonight we celebrate and honor the villain as we finish off this crazy year. 'The Hit' crew put together a beautiful tribute. Our marathon is live now but, Tune in tonight at 11pm pst https://t.co/PKssQA6zNB 🖤 @mfdoom pic.twitter.com/XKNks9vBAg

— YASUKE (@flyinglotus) January 1, 2021
Daniel's widow shared how words could never express what he and Malachi, their 14-year-old son who passed in 2017, meant to her. She confessed that she loved and adored the both of them always, noting:  
"My world will never be the same without you."
The rapper's wife asked "THE ALL" to continue blessing him, their family, and the planet. She concluded her heartfelt post by sharing all her love with him and revealed that he'd actually passed away on October 31, 2020.
Another hip-hop artist who recently passed away is John "Ecstasy" Fletcher.
The cause of Daniel's death was not shared by his family. His Twitter account also confirmed the news of his passing, with his family sharing how they were revealing the news with heavy hearts.
Another hip-hop artist who recently passed away is John "Ecstasy" Fletcher. The rapper, who was a member of the hip-hop group Whodini, sadly died on Wednesday at the age of 56, according to "People" magazine.
A third musician we lost is Alto Reed, an original member of Bob Seger's Silver Bullet Band. The saxophonist passed away on the morning of December 30, 2020, from colon cancer.