Gabby Sidibe's Fiancé Brandon Frankel Shared a Sweet Message for Her in Time for the New Year – Here's What It Said
Brandon Frankel could not stop gushing about his love for his fiancée Gabby Sidibe in a heartwarming post where he noted that he was eternally grateful for the actress.
Gabby Sidibe's fiancé, Brandon Frankel, has once again taken to his social media to gush about his love for the actress in a sweet post that left many fans raving.
Taking to Instagram, Frankel shared a picture of himself and Sidibe posing for an adorable selfie. While he wore a yellow t-shirt and a red beanie, the actress rocked a colorful outfit.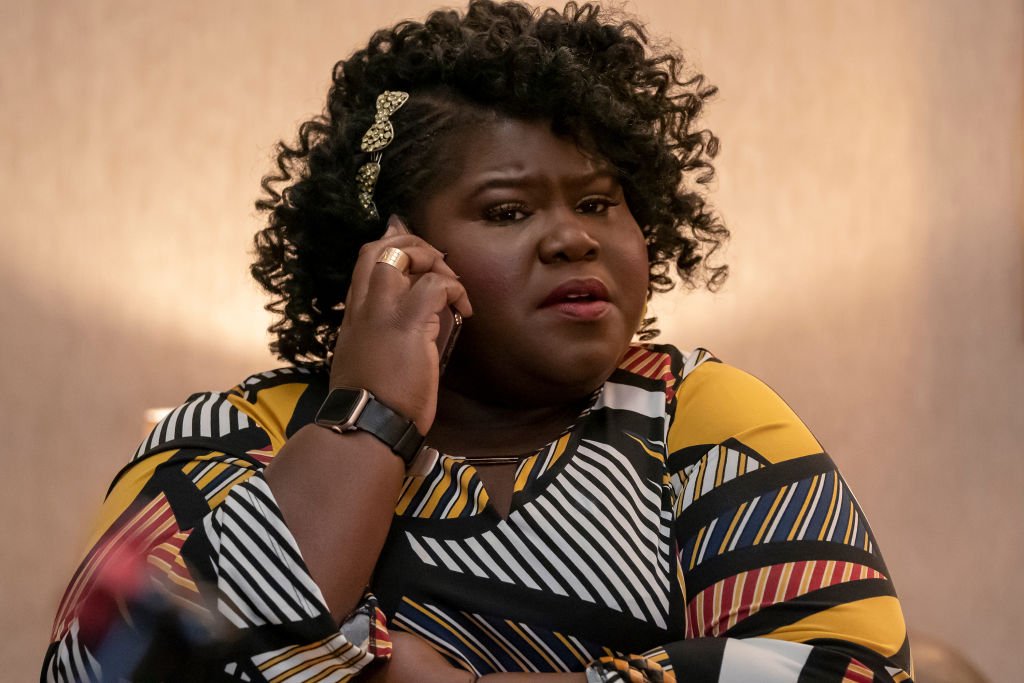 The selfie saw Sidibe holding the phone while Frankel sweetly leaned against his beau with a slight smile on his face. The couple looked super adorable together.
Frankel accompanied the heartwarming image with a caption revealing that the photo was one of their first pictures together. He added:
"So eternally thankful for @gabby3shabby- 2020 was a brutal year, but we made it great."
Frankel continued by noting that his relationship with Sidibe kept him sane in the past year and added that he could not wait to spend the rest of his life with the actress.
Sidibe and Frankel got engaged last November, and the actress took to social media, sharing the exciting news with her fans and followers.
Last year, Sidibe opened up about how she met Frankel after deciding to stop taking care of men.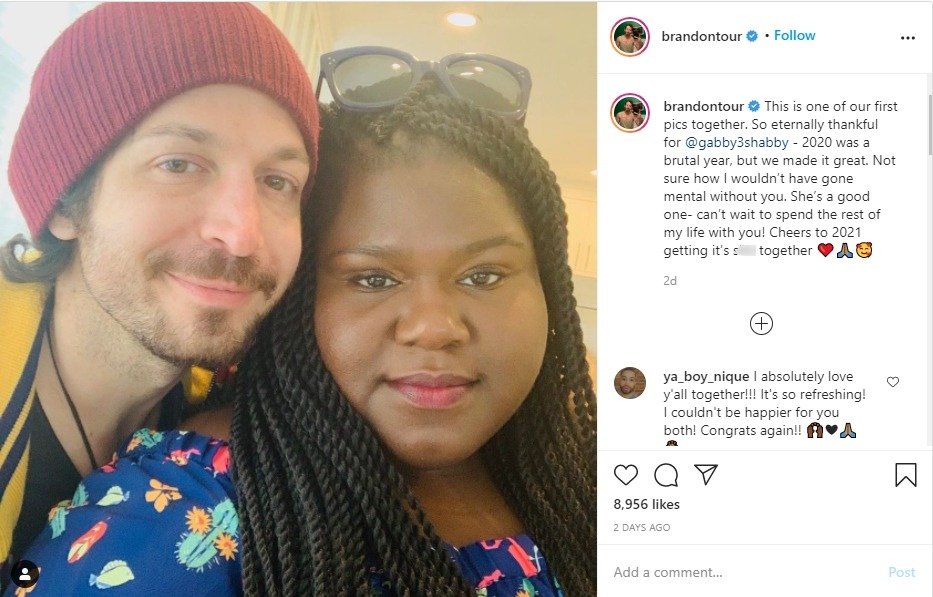 The actress shared an adorable clip and photo of herself and Frankel, accompanying it with a caption where she described him as the sweetest human ever to exist.
Sidibe also referred to Frankel as her best friend, adding that he is the partner she thought she was too independent to need. The actress noted that every moment with her beau is a joy.
The couple reportedly started dating in May 2019 when Frankel shared a picture of the couple posing alongside each other in Los Angeles. Since then, they have spared no words in gushing about their love for each other.
In celebration of Frankel's birthday last December, Sidibe gave fans a glimpse into the day he proposed, which saw him posing naked on a bed filled with rose petals.
The actress added a caption describing Frankel as the most protective man in the world and noted that he was always down to go on adventures with her.
Last year, Sidibe opened up about how she met Frankel after deciding to stop taking care of men. The actress reportedly admitted that love found her right after she made the decision.
Sidibe is best known for her role in the hit Fox series "Empire." She also starred in the 2009 movie "Precious," which earned her a Golden Globe and Academy Award nominations.
With a successful career and a fiancé that dotes on her, Sidibe is undoubtedly living her best life. This black queen is thriving in love and in life!