People: Zoë Kravitz Has Filed for Divorce from Actor Karl Glusman – Looking Back at Their Relationship
After less than two years of marriage, Zoë Kravitz has filed for divorce from her actor husband, Karl Glusman. The duo began dating in 2016 and tied the knot three years later.
After 18 months of marriage and about three years together, actress Zoë Kravitz and her husband Karl Glusman have reportedly called it quits. A representative for the "Big Little Lies" star confirmed the split to People Magazine.
According to court documents, Kravitz filed for divorce on December 23. However, the full details of the proceedings haven't been revealed. Their shocking separation comes months after the pair celebrated their first wedding anniversary.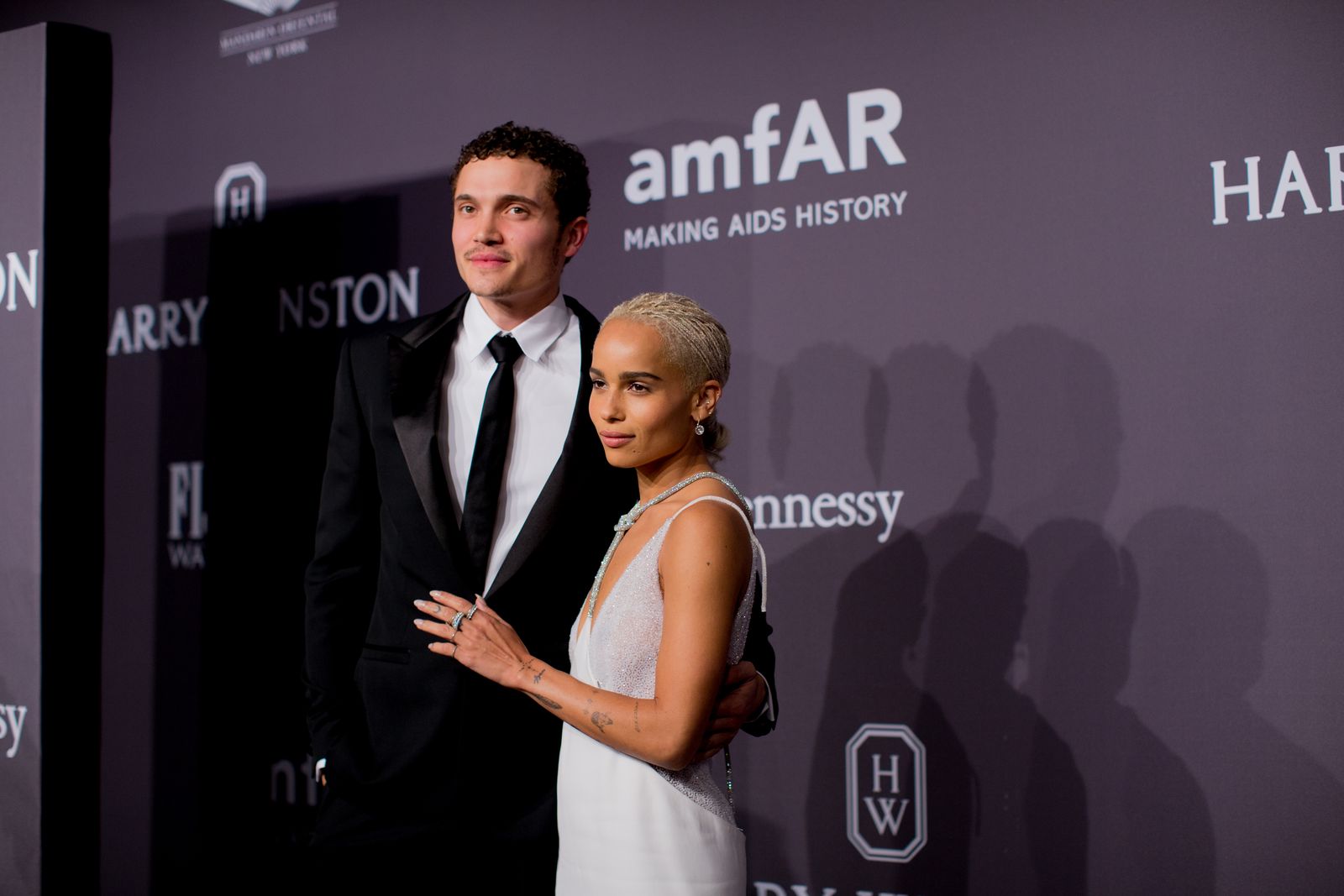 In June, the 32-year-old took to Instagram to share a heartwarming throwback photo of them on their big day. The "Gypsy" star affectionately held his bride from behind as they looked so in love in the post captioned, "one year."
Glusman also paid tribute to his wife on the anniversary, sharing a photo of them and describing Kravitz as his best friend in the heartwarming caption.
The 33-year-old confessed that their first year of marriage wasn't what he expected. However, he believed they could make it through whatever challenges come their way.
Rumors about Kravitz and Glusman first surfaced in 2016, and they publicly confirmed their relationship in 2017 at the Emmy Awards.
The "Divergent" star got engaged to Glusman in February 2018.
Two years later, they tied the knot. The ceremony was held in Paris at the actress's father, Lenny Kravitz's home on June 29, 2019, but it wasn't until New Year's Eve 2020 that the actress shared photos from the special day. 
Kravitz stunned in a vintage, ankle-length wedding gown with a wide neck and matching headband. Images from the nuptials showed she and Glusman cutting their wedding cake and sharing their first kiss as a couple. 
There was also a poignant moment when the happy bride was surrounded by her family, including both her parents, on the staircase of her dad's three-story townhouse before descending to meet an expectant Glusman. 
The intimate and lavish ceremony was attended by several A-list celebrities, including Alicia Keys, Childish Gambino, and her "Big Little Lies" co-stars, Reese Witherspoon, Nicole Kidman, Shailene Woodley, and Laura Dern.
Kravitz also had the support of her step-father Jason Momoa and half-siblings, Lola and Nakoa-Wolf. The "Divergent" star got engaged to Glusman in February 2018 but didn't share the big news until months later in her October Rolling Stone cover.
She recounted that Glusman intended to pop the question in Paris but had to change the location after some work issues arose. Despite being a little drunk and in sweatpants, Kravitz admitted that she loved every bit of their intimate proposal.