Hoda Kotb Shares a Sweet Handwritten Note Written by Her Adopted Daughter Hayley
Hoda Kotb had fans gushing and swooning after sharing a sweet handwritten note from her adopted three-year-old daughter Hayley on social media.
The "Today" co-host received the sweetest note from her three-year-old daughter Hayley on New Year's Day, and the proud mom took to social media to share it with her fans.
Taking to Instagram, Kotb posted a picture of a handwritten note that read "mom" on a yellow piece of paper written with a blue marker pen.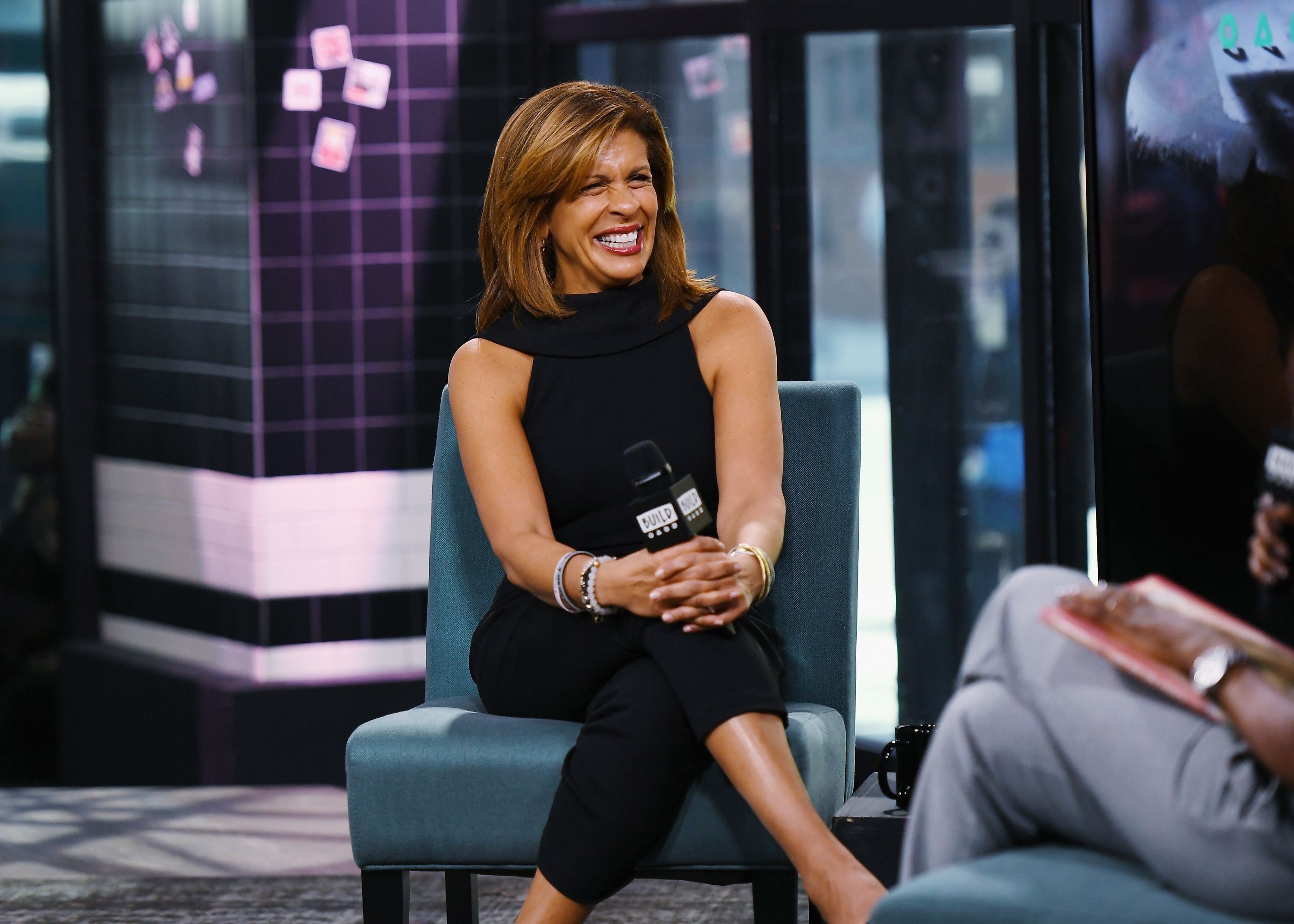 Kotb accompanied the image with a caption describing her title as a mother as the best name tag ever. As expected, the sweet post was met with several comments from fans and followers.
While some users agreed that being a mom is truly the greatest title ever, many others gave her advice on how to preserve the sweet note. One user wrote:
"Have the writing turned into jewellery!"
Several other fans noted how adorable the note was, with one follower describing it as precious and another saying it was everything. In addition to the sweet comments, Kotb's post also garnered several likes from fans.
In October, Kotb revealed that she and Schiffman were considering adopting a third child.
Kotb and her fiance Joel Schiffman adopted Hayley back in 2017. Two years later, the couple adopted their second daughter, Hope Catherine. The journalist's recent post is not the first time she is melting hearts by sharing posts of sweet moments with her little girls.
In celebration of World Adoption Day last November, the proud mom told a touching story about a conversation she once had with little Hayley.

Kotb explained that Hayley was always curious whenever she saw a pregnant woman and often asked if there was a baby in the tummy.
The little one would then ask Kotb if she came from her tummy, to which the journalist would reply no while telling Haley that she came from her heart.

Going by that explanation, Kotb added that Hayley would sometimes point at her mother's heart-shaped necklace to adorably confirm if she came from there. 
In October, Kotb revealed that she and Schiffman were considering adopting a third child. The journalist noted that they had enough love and room for another baby but would not rush to process.
As an anchor on "Today," Kotb has a thriving career, and even more, the journalist enjoys blissful family life. Life could not get any better for the famous television star.