Take a Look at Ayesha Curry's Louis Vuitton Face Mask Which She Wore with a Leather Jacket and Boots Ensemble
Steph Curry's wife, Ayesha Curry, brought on the style with her outfit in a recent post she made on her Instagram page that showed her looking chic and fabulous. 
While her husband continues to make exploits on the basketball courts, Ayesha Curry continues to dazzle with her outfit and every other thing she does. 
The mother of three looked all shades of beautiful in a recent picture she shared with fans, which showed her posing in an underground car park.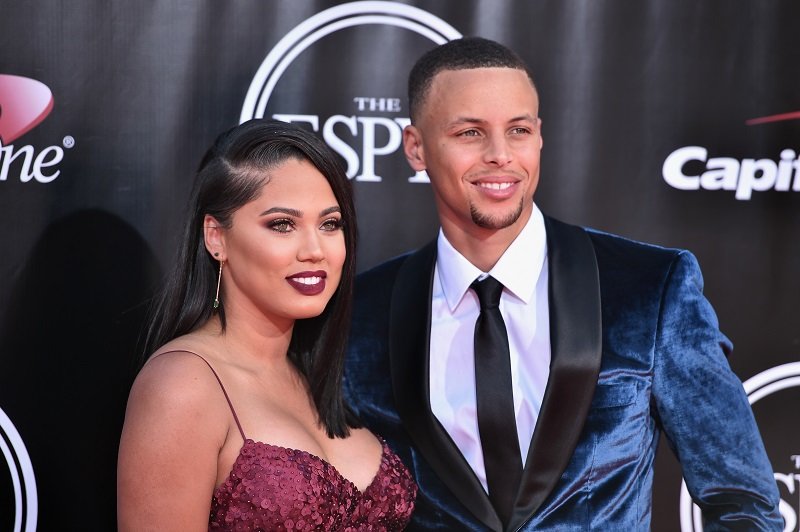 For her outfit, Ayesha wore a brown print top that reached all the way to her neck. She wore a nude-colored jacket over the top and matched the stylish look with ripped jeans and nude-colored knee-length boots. 
Ayesha carried a black bag that she hung on her right shoulder, holding the long sling with her hand as she did. She completed her look with a Louis Vuitton facemask and captioned the post, writing: 
"?? ENERGY.."
Ayesha's fans were awed by her energetic look and pose in the snapshot and did not hold back from hailing her with their comments. One fan said they could feel the energy in the picture. 
A second fan described the photo as a big drip, while a third person noted that no one could believe that Ayesha is a mother of three after viewing the picture. 
Ayesha said Steph would be excited about his performance but would be happier because his team emerged victorious.
Ayesha's post came on the night her husband scored a career-high 62 points during the Golden State Warriors' Sunday night victory over the Portland Trail Blazers. 
She took the photograph at the parking lot of the Chase Center Arena in San Francisco, showing that she watched her husband as he made history. 
Following Steph's inspiring performance, Ayesha took to her Instagram page to gush over how proud she was of him. She shared a video featuring one of her husband's teammates running to pour water on him during his post-game interview. 
In the caption to her post, Ayesha said Steph would be excited about his performance but would be happier because his team emerged victorious that night. 
Steph and Ayesha are parents to three adorable children: Riley, Ryan, and Canon. The cute family resides in a beautiful mansion in Northern California, which Ayesha, a cookbook author, and entrepreneur, designed herself. 
Ayesha let cameras into her home for the first time ever late last year, showing off the private oasis she decorated herself. The Currys are a wonderful family and continues to make great exploits wherever they find themselves.