Glimpse inside Former 'Entourage' Star Mark Wahlberg's Impressive Beverly Hills Estate
Hollywood's Mark Walhberg and his family of six reside in the high brow area of Beverly Hills in California. Here is a look into the palatial home the award-winning actor star lives. 
Star actor Mark Wahlberg's home in the stately area of Beverly Hills is all things class and style. He lives with his supermodel wife, Rhea Durham, and their four kids, Brendan, Ella Rae, Michael, and Grace. 
The "Ted" actor's 30,000-square-foot estate has been his abode for over a decade and counting. The massive home is built on six acres of land and it boasts a contemporary-style exterior.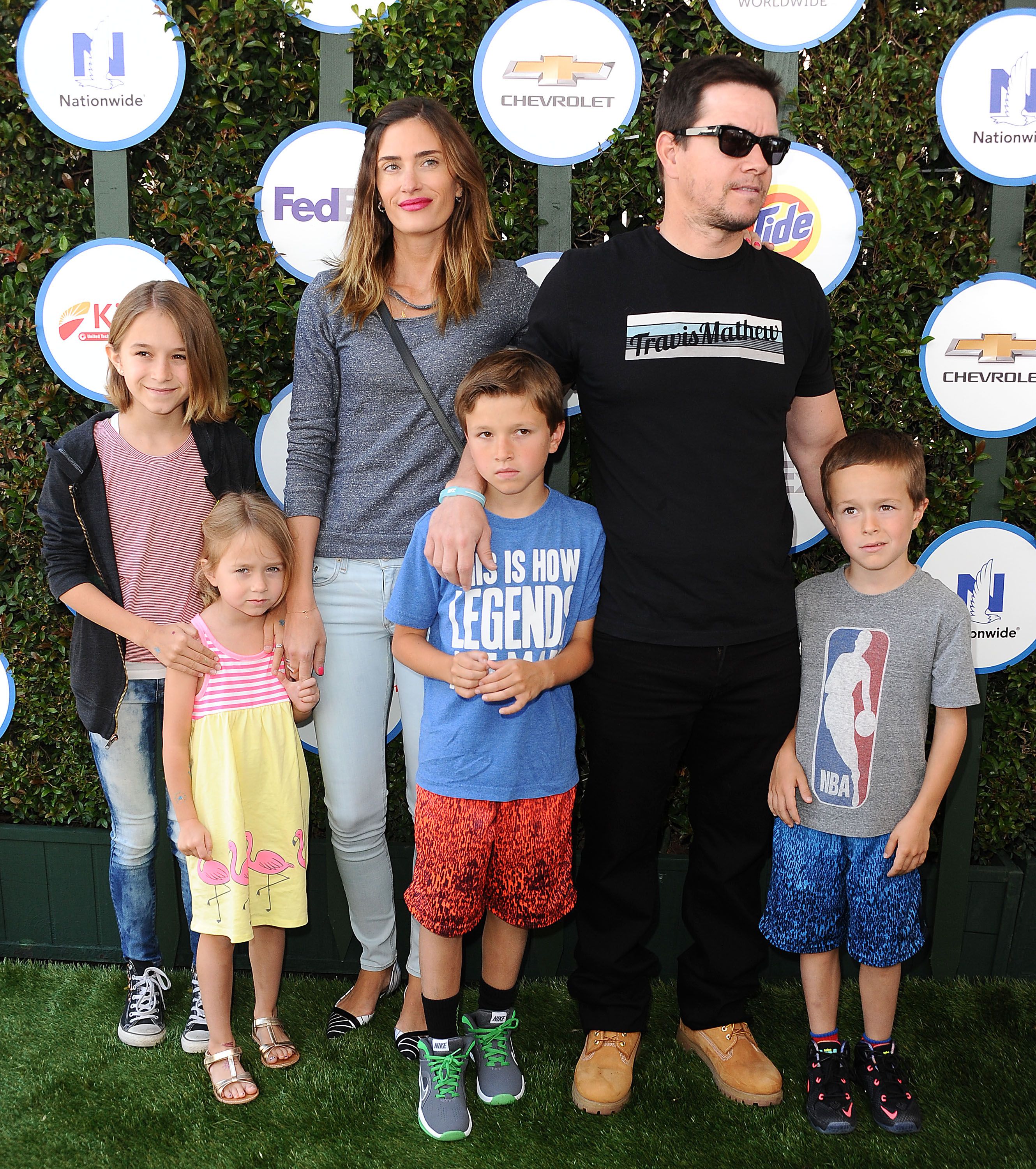 INSIDE WAHLBERG'S BEVERLY HILLS HOME 
The home features multiple rooms consisting of living rooms, bedrooms, a luxury kitchen, and bathrooms. The large house is divided into the main building and a guesthouse, complete with a wholesome entertainment area. 
Some eye-candy areas in the home include Wahlberg's wine cellar, a library, and a theatre. The home boasts a basketball court outdoors where the "Lone Survivor" star and his kids spend quality time.
The mansion features a large patio, while the backyard houses a gazebo, a pool, and a putting green for golf. Wahlberg capped it all with a standard gym where he gets off steam.
Wahlberg once gave credit to Durham for helping him settle into becoming a desirable family man.
A WAHLBERG-DURHAM LOVE STORY 
The supermodel and her award-winning star spouse became an item in 2001 and had their first child, Ella Rae, two years later. Wahlberg and his woman had two more kids before making their love life official in 2009.
The following year, they became parents to a fourth child, Grace. The couple has been able to keep their marriage working for almost two decades and keeps going on strong.
Wahlberg once gave credit to Durham for helping him settle into becoming a desirable family man. Over the years, the celebrity couple has maintained a romantic relationship. Their Thursdays are often dedicated to late afternoon dates and movie nights.
WAHLBERG ON PARENTING 
The "New Kids on the Block" star has come a long way to get fatherhood right, and this has become his most important role. The actor noted that it was necessary to be present at every one of his kids' pivotal moments.
Being one who grew up in an undesirable environment, the 49-year-old makes sure his kids are given all they need. He also does an excellent job of keeping them in check because he wants to raise great kids.