Man Reports Co-Worker for Trying to Feed Him — Here's What Happened
A woman who worked at a hospital with a man of concerning low weight for his size didn't understand personal boundaries when she became fixated with feeding him, and it didn't end up well.
A 24-year-old anonymous man recently took to the AITA thread on the popular social media Reddit to consult fellow users of the site about an awful inconvenience he had at his job.
The man started off by describing himself as "a small man" measuring 5,4 and weighing 103 lbs. according to his last physical exam. The man admits that he is at "an unhealthy weight."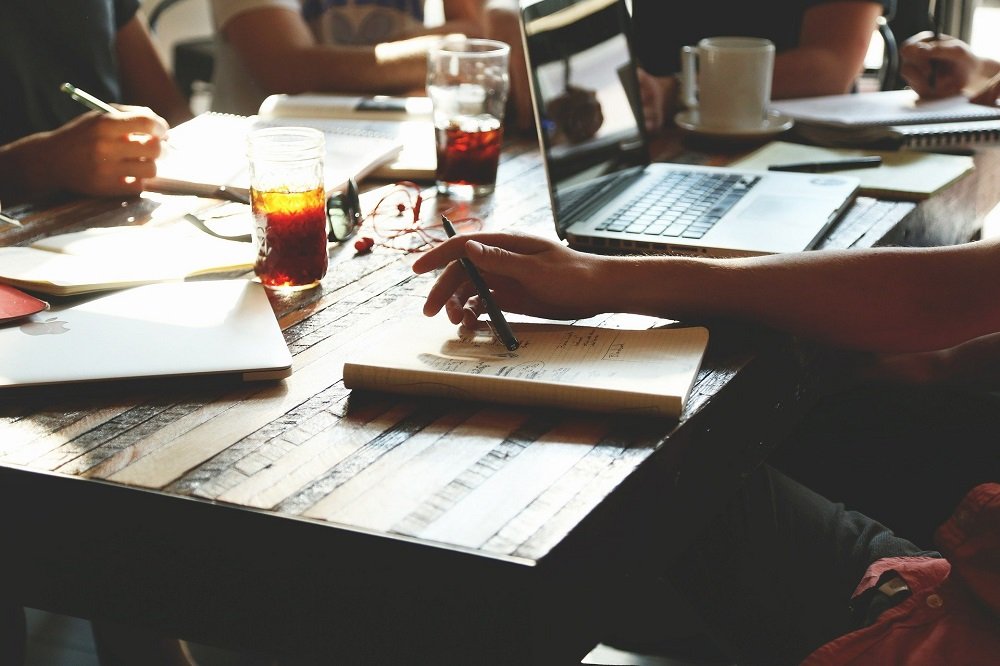 Due to different allergies and other illnesses, as the man attributes, he has always been small, and he doesn't hide the fact that he feels self-conscious about this characteristic of him.
In fact, the man shared that he has been working with the guidance of his doctor to gain weight, something that is not always easy for him because of his many dietary restrictions (which includes "no meat, dairy, gluten, or nuts.")   
The man expressed how satisfied he is with the progress he has slowly made over several months, but he doesn't exactly thank his obnoxious coworker for her attempts to "help" him in this regard.
The problem started when one of the man's coworkers, a 30-year-old woman whose name he kept to himself, started to try to get him to eat things going from cupcakes to steak sandwiches.
Because of the man's many allergies, and since he always took his own food to have lunch at work, he constantly and politely refused to eat what his coworker insisted on bringing him.
One day, which followed one on which the man ended up giving a sandwich she brought him to his boyfriend, the woman once again approached him with food, which he refused again.
Upset and resentful, the woman tried to shame the man into accepting her "home-cooked meal," joking in front of their other coworkers in the break room about how it was much better than the lunch he brought.
Following this episode, which also ended up with the man's boyfriend eating what the woman gave the man, the woman continued to leave bagged snacks on the man's desk.
She also started to become more insistent on the man eating what she brought from home, and she started to refuse to leave his side until she had seen him eating whatever she gave him.
Considering that the woman had recently given birth and thinking that maybe she was projecting her maternal instincts on him, the man felt guilty to talk about the uncomfortable situation with their boss, and he asked not to discourage her.
Nevertheless, the man continued to take notes on the situation, writing down what she brought him every time and who witnessed it. Only since December 8, the man shared, she tried to feed him as many as 23 times.
This was enough for the man to take the woman aside to try and explain to her that as touched as he was by her concerns, he was so uncomfortable and kindly wanted to ask her to stop trying to influence his diet.
The woman didn't take this in a positive way, first saying that he should have said something sooner and then proceeding to mock him for his appearance and to wonder how could his boyfriend like him so thin.
This was more disrespect than the man was willing to tolerate, and he replied that he didn't feel like sharing his medical history at work, and that his wish to be left alone should have been enough for her to cease bothering him.
The conversation ended with the man storming out of the room while the woman was left in tears, and he now wants Reddit users to give him their opinion on him reporting the woman to Human Resources.
According to 97% of the AITA thread members, the man in this #storyoftheday is not at fault regarding his misunderstanding with his invasive female coworker, even though the two coworkers' boss seemed to agree with the woman.