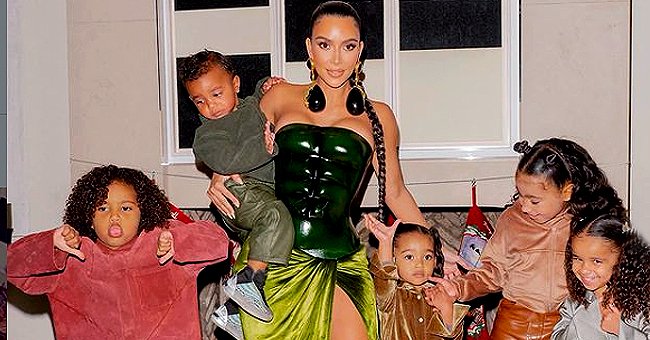 Instagram/kimkardashian
Us Weekly: Kanye West Is Envious of Kim Kardashian & Amount of Time She Devoted to Their 4 Kids

More details about Kanye West and Kim Kardashian's separation is coming to light amid talks of divorce settlements after a tumultuous year for the couple.
Kim Kardashian and Kanye West reportedly don't share the same priorities in life anymore, and their relationship is at a point of crisis despite efforts to get it back on track.
Although West decided to spend the majority of 2020 at his Wyoming estate, he now allegedly feels "jealous" that Kardashian dedicates so much time to their four children, North, Saint, Chicago, and Psalm.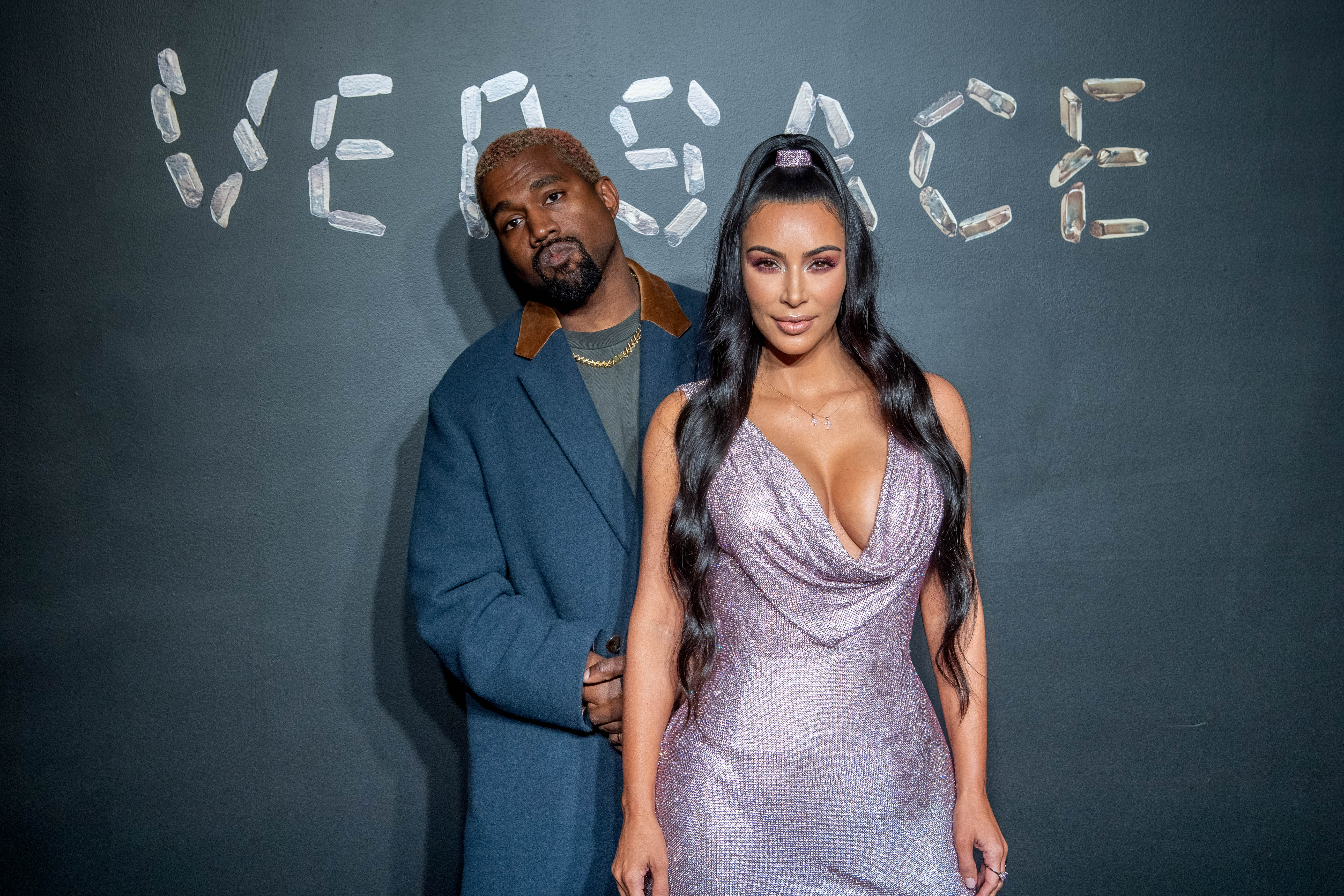 Kanye West and Kim Kardashian West attend the the Versace Fall 2019 Fashion Show on December 02, 2018, in New York City. | Source: Getty Images.
SEEKING HELP
The couple is six years into their marriage and receiving counseling to fix the issues in their union. However, according to Us Weekly, the pair hasn't had a joint session "in a while."
West wanted Kardashian and the kids in Wyoming full-time, but the reality star can't see that situation materializing since they've built a happy and full life for the kids in Los Angeles surrounded by family.
LINES CROSSED
In their relationship, trouble publicly reared its head during West's presidential campaign rallies in July 2020, when he made claims about Kardashian and the kids as a part of his increasingly erratic behavior.
Then, the reality TV star sought legal advice about divorcing West during a meeting with attorney Laura Wasser. The strain in their marriage showed even further when Kardashian burst into tears during an interview with David Letterman shortly after.
END OF THE ROAD?
Since efforts to get their marriage back on solid ground is failing, West and Kardashian are reportedly engaged in ongoing settlement talks, which the reality star wants to be finalized before she officially files divorce papers.
Sources told Us Weekly last August that the couple only sees each other once every few weeks when Kardashian travels to Wyoming with the kids so they can spend time with their dad.
A HISTORY OF DISCONNECTING
"The Real Housewives of Atlanta" star Kenya Moore is all too familiar with West's ability to disconnect from a situation abruptly. Before Kim and Kanye got together, he took Moore out on a date once.
Moore and West ended up at his home, but then he left her all alone as he wandered off without a word. When Moore followed the sounds she was hearing, she came across West watching "explicit things" on TV.
FAMILY FIRST
Despite West's tendency to live in his own world, Kardashian made every effort to reconnect with him. However, another source claimed that a fight the couple had in December caused irreparable damage.
West allegedly went off at his wife, and the fight deeply upset the reality star, who made it clear that their four children are her first priority, especially after the singer claimed they considered aborting their eldest child.
Please fill in your e-mail so we can share with you our top stories!