La La Anthony Shows off a Fashionable Gift She Received from Vanessa Bryant — See What She Got
TV personality La La Anthony's had shown off on social media a fashionable holiday present she received from Vanessa Bryant. Take a look at her lavish gift. 
La La Anthony seemed to be lucky to have thoughtful friends in her life. Recently, one of her best friends, Vanessa Bryant, sent her a gift that fit her stylish personality. 
The 39-year-old "Power" star, who just arrived home for the holidays, took to Instagram Story a short video of herself unboxing Vanessa's special gift.
A FASHIONABLE CHRISTMAS GIFT
While filming, La La laid Vanessa's gift on the table, which was stored in a black box and was perfectly wrapped with a large sparkly green ribbon. 
The Puerto Rican beauty shared that none of them was at home when the Christmas gift arrived. On top of her video she wrote in green text with a white highlight:
"Thank you @vanessabryant. Love u so much!!!"
La La looked excited as she took off the beautiful ribbon. When she opened the black box, she was surprised that it was a pair of yellow-green Nike sneakers. The branded shoes have yellow shoelaces.
She again tagged Vanessa in her Instagram Story with a red heart and a popular Grinch cartoon character. Vanessa, the wife of the late NBA icon Kobe Bryant, was notified in La La's story and re-shared it on her IG Story as well.
Vanessa recently spent her first Christmas without Kobe and her daughter, Gianna. The basketball legend and their 13-year-old child were among the nine passengers who died in a helicopter crash on January 26, 2020.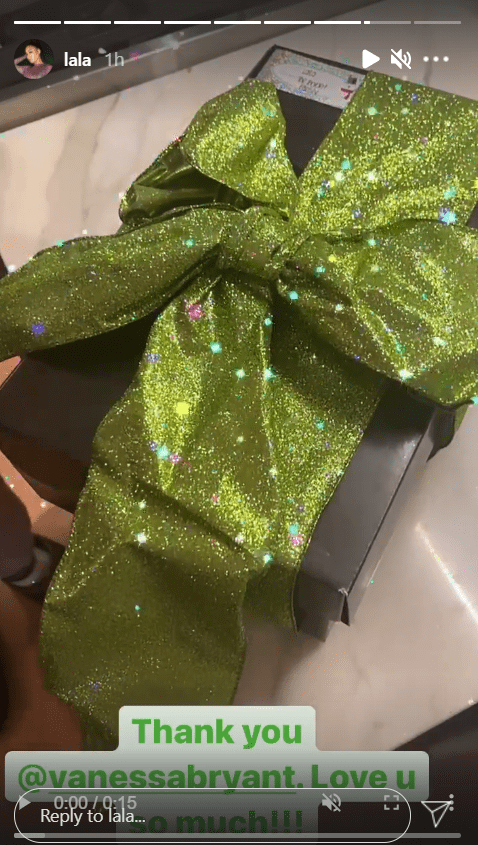 A DEDICATED BEST FRIEND
Several months after Kobe's death, La La earlier shared that she makes it to a point to talk to Vanessa every day. She has been a devoted aunt to Vanessa's children. She said:
"That's my family and that's what it's always gonna be. I'm always [going to have] their best interests at heart no matter what."
La La's 13-year-old son, Kiyan has grown together with Vanessa's three daughters. She finds it cool to see their kids grow up together and share wonderful moments.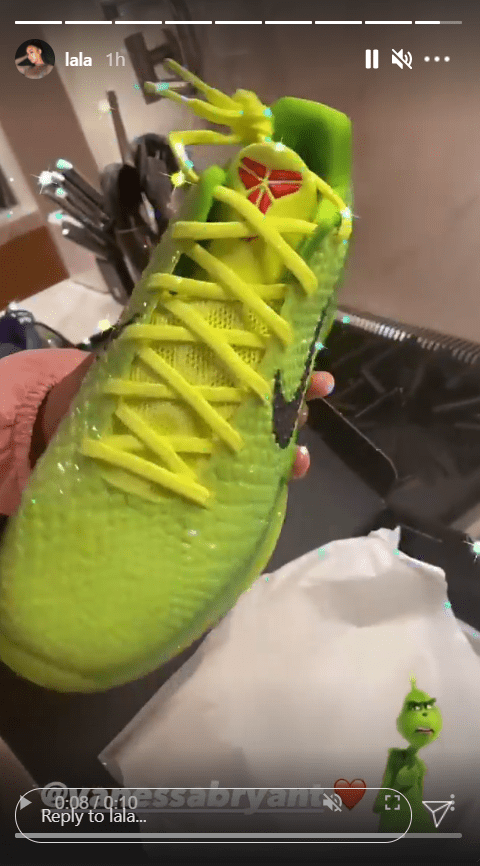 THEIR STRONGEST SUPPORTER
Though her relationship with her husband Carmelo Anthony is still a blur, La La clearly is a strong support system to her circle of friends, including reality star Kim Kardashian. 
Aside from Vanessa and Kardashian, she is also friends with Ciara and Monica. La La recently spoke of Kardashian that she has been very proud of her SKIMS line. 
La La shared that she loves to support the people she cares about. Seeing them grow and thrive in their respective careers is all that matters to her.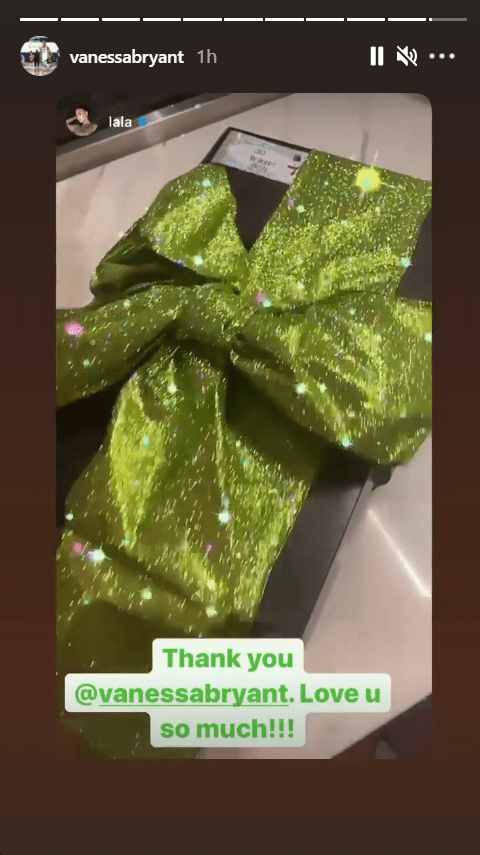 Though she has yet to try on the sneakers Vanessa gave her, La La recently stunned her fans in a fashionable outfit. She posed in gorgeous white fur and boots.
She previously took to Instagram to share her sleek all-white ensemble. Her ravishing look set fans in awe, especially her choice of footwear.