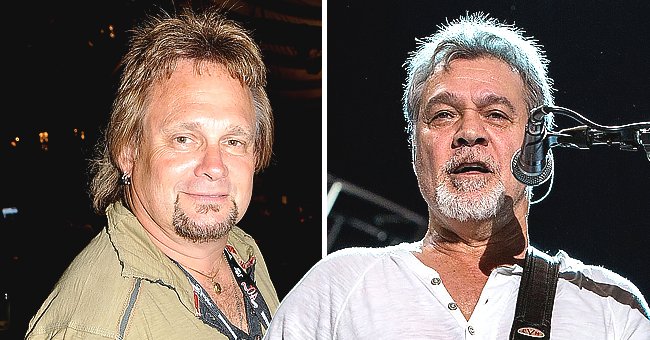 Getty Images
Michael Anthony Admits Regret about Unresolved Issues with Eddie Van Halen before His Death

Former Van Halen bassist Michael Anthony lamented over his relationship with the late Eddie Van Halen. The pair had unresolved issues, and the famous rocker died before they had to opportunity to reconcile.
Late last week, Michael Anthony opened up about his relationship with Eddie Van Halen before his death on the "Talkin' Rock with Meltdown" podcast.
The pair's relationship became strained during the last few years of Eddie Van Halen's life, and the 66-year-old wished they had the opportunity to reconcile.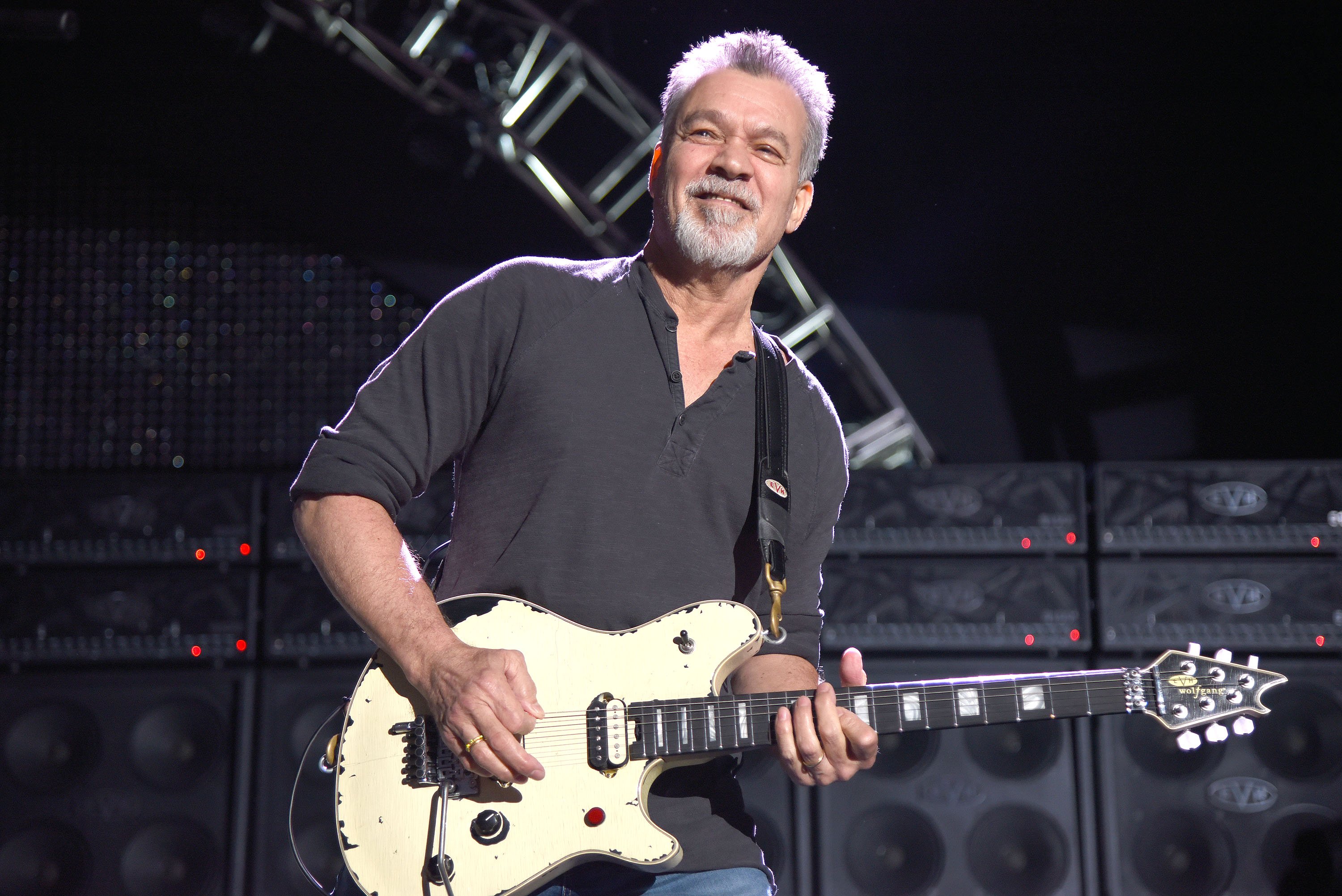 Eddie Van Halen of Van Halen performs at Shoreline Amphitheatre on July 16, 2015, in Mountain View, California. | Source: Getty Images.
REGRETS
Van Halen had a reunion in the works, and Anthony is "really sad" that it never materialized. He hadn't spoken to former bandmate Eddie Van Halen since their relationship crumbled.
"It bothers me because we had some issues that were never resolved. But, I mean, what can you do? But life, the show goes on," Anthony lamented.
IT WAS A SHOCK
Eddie Van Halen battled cancer privately before he died at 65 on October 6, 2020. Anthony was Van Halen's bassist from 1974 until 2006, when Eddie's son, Wolfgang replaced him, and added:
"Eddie was very private about how ill he was. We all knew he was ill, but it was a real shock to all of us."
LOSING A FATHER
Wolfgang shared the news of his father's passing on social media, heartbroken that the "best" dad he could ever ask for died, sure that he won't ever recover from the loss.
During the 2020 Rock & Roll Hall of Fame ceremony, several famous musicians, including Metallica's Kirk Hammett, who felt inspired by the famous rocker, honored him and the impact he had on the industry.
COPING WITH THE LOSS
Eddie's ex-wife, Valerie Bertinelli, also recently opened up about her state of mind since losing him to cancer. Wolfgang and Valerie spend a lot more time together, helping each other through this tough time.
It's been three months since the legendary rocker's death, and Valerie became tearful as she told Hoda Kotb on the "Today" show that life has been challenging without him.
Valerie and Eddie got married in 1981, separating just over twenty years later in 2001. The couple split amicably and finalized their divorce in 2007. They remained on good terms until his death.
Please fill in your e-mail so we can share with you our top stories!