'Dawson's Creek' Star James Van Der Beek Enjoys Texas Snow Day Outdoors with His 5 Kids
Actor James Van Der Beek and his family are living it up in Texas! The star recently shared some video clips and images showing him and his family enjoying the snow along with their dogs.
In October 2020, James, 43, and his wife Kimberly Van Der Beek, 38, packed up their family from Los Angeles and moved to Texas. Two months before, Kimberly explained why they were going to move.
The former business consultant revealed that they had reached a point where some people in her family wanted to be surrounded by nature. At the time, she was speaking on "The Make Down" podcast.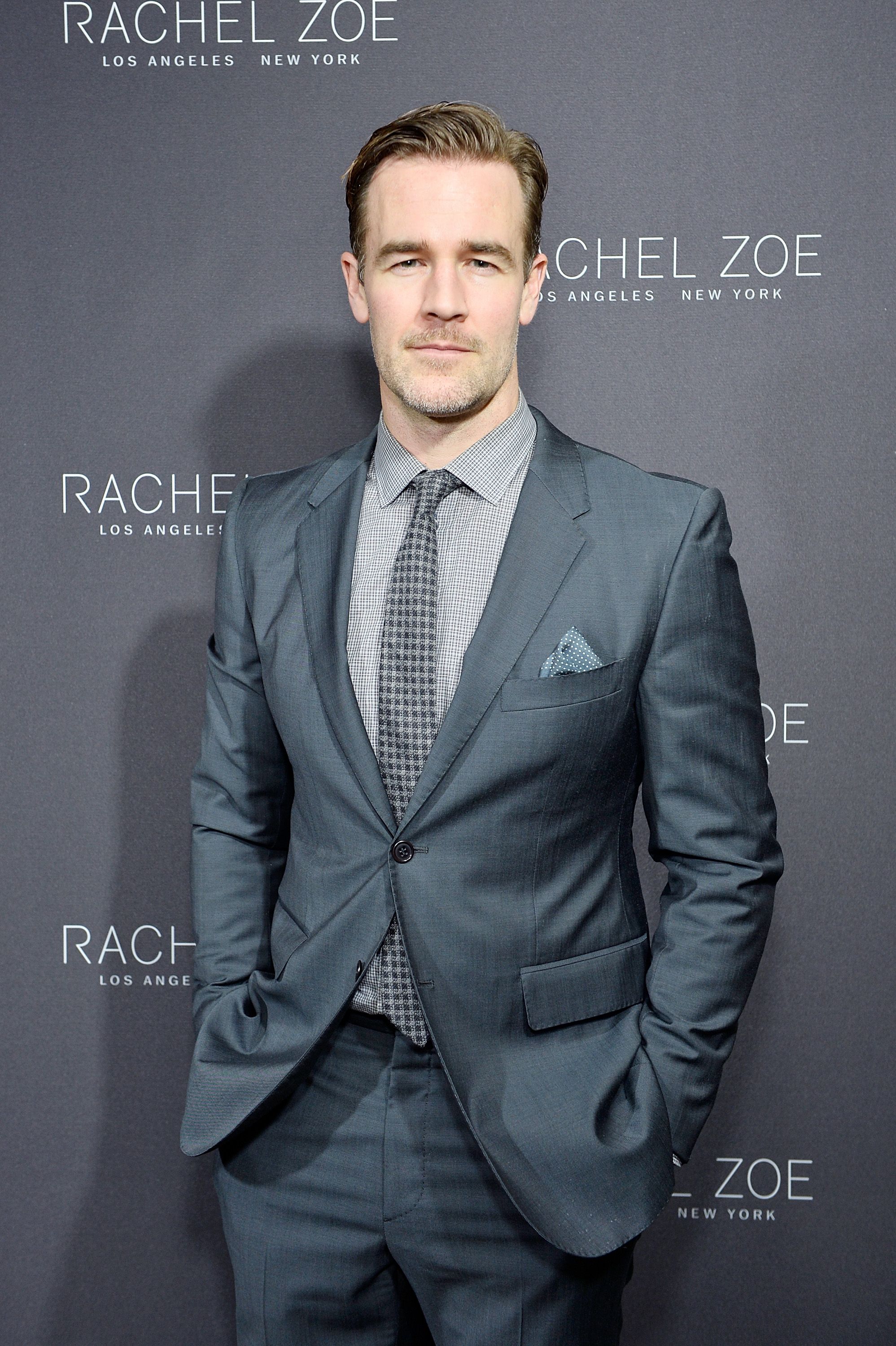 The actor's wife shared how Los Angeles had been a magical place for her for many years. She noted how three of her children were born in their Los Angeles home but wanted to leave the city for a while.
On Sunday, James took to his Instagram account to show how the family was acclimating to their new environment. The former "Dawson's Creek" star captioned the snow-filled thread by writing:
"In the midst of all this man-made chaos… Mother Nature dropped a little bit of magic."
The post showed videos and photos of the family having fun in the snow. The Van Der Beek couple were joined in the fun by their five children: Olivia, 10, Joshua, 8, Annabel, 6, Emilia, 4, and Gwendolyn, 2.
Their four dogs also featured in the post. Rocky and Skye were initially their only family pets, but the family then adopted two new rescue dogs that they named Windsor and Able, which means breath.
They built snowmen, made snow angels, posed in the snow, rode on sleds, and even indulged in some traditional snowball fighting! On Monday, the "Varsity Blues" actor shared one more video on Instagram.
In the clip, he was seen challenging his son Joshua to a snowball fight. He captioned the post by noting how his snowball fighting skills were still good and he stated that a Connecticut child should never be messed with.
Little Gwendolyn ended up joining in on the fight and two of the family's dogs were recorded while playing together in the snow. Perhaps, they were having their own version of a snowball fight.
In June 2020, Kimberly and James Van Der Beek opened up about suffering a fifth miscarriage at 17 weeks.
The family celebrated their very first Christmas Day at their new home on December 25, 2020. To honor the day, James shared a beautiful family photo of his whole clan, dogs included, on Instagram.
Little Olivia was welcomed into the Van Der Beek home in 2010 after her parents got married. All her other four siblings quickly joined the family, but Kimberly and James did suffer some painful pregnancy losses along the way.
In June 2020, the couple opened up about suffering a fifth miscarriage at 17 weeks. The failed birth occurred even though they'd chosen to keep the pregnancy a secret in hopes of its success.