E! News: Liam Hemsworth's GF Gabriella Brooks Brings the Best Out of Him Following His Divorce
One year into their relationship, a source has revealed that Liam Hemsworth's girlfriend and Australian model, Gabriella Brooks, brings out the best in the actor.
Australian model Gabriella Brooks is making rounds on the internet, not just for her looks. She is said to bring out the best in actor Liam Hemsworth since their relationship started one year ago. 
A source revealed to E! News that the model makes Hemsworth a better person. The source further said that their relationship is different from the actor's relationship with his ex, Miley Cyrus, because both parties have a similar lifestyle.
The source, who spoke highly of Brooks, revealed that Hemsworth's family approves of her and loves spending time with her, adding: "They are happy for Liam that he has found someone that brings out the best in him."
Hemsworth and Brooks were first spotted kissing on a beach a year ago and are going stronger in their relationship. Images of the couple hanging out together flooded the internet during the pandemic.
Liam Hemsworth's family hoping for him to get married to Gabriella Brooks soon#LiamHemsworth #GabriellaBrookshttps://t.co/WnTcQVpULU

— Geo English (@geonews_english) January 11, 2021
The lovebirds celebrated Hemsworth's brother Luke's 40th birthday with the whole extended family in November. Luke's wife, Samantha, shared a photo from the birthday party.
Liam was at one point or another rumored to go out with the likes of Maddison Brown.
Gabriella Brooks "Brings Out the Best" in Liam Hemsworth One Year Into Their Relationship https://t.co/S69Wkrsnt0

— E! News (@enews) January 12, 2021
Hemsworth was formerly married to singer Cyrus for almost eight months. They split in August 2019. Cyrus revealed that they had private struggles, and so much conflict existed between them in the marriage.
She, however, said that she would always love him. After his breakup with Cyrus, the actor moved to Australia to get some space and heal from the pain it caused him.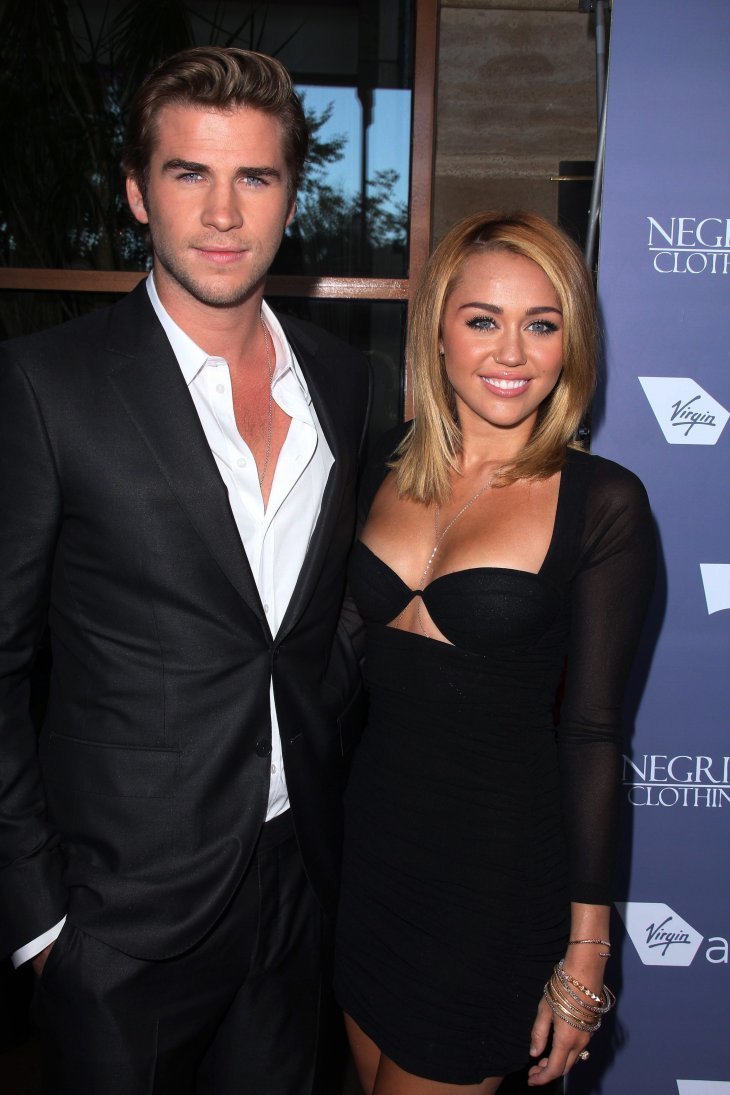 The "Hunger Games" star has been in a series of relationships. Hemsworth was at one point or another rumored to go out with the likes of Maddison Brown, Eiza Gonzalez, Nina Dobrev, and January Jones.
On the other hand, Brooks dated the lead singer of the British pop-punk group The 1975, Matt Healy, for a few years before their relationship ended in 2019. The former couple shared a home and reportedly split because of Healy's tour schedule and lifestyle.
The hardworking model studied Ancient History and Archaeology at Sydney University, after which she delved into fashion and modeling full-time. She has modeled for top brands, including Topshop and Calvin Klein.