'The Big Bang Theory' Star Kaley Cuoco Pens an Emotional Tribute to Dog Norman after His Death
Kaley Cuoco of "The Big Bang Theory" fame dedicates a special tribute to her pit bull, Norman, following his death. The vegetarian and her husband, Karl Cook, have turned their California home into a haven for rescue animals. 
Star of "8 Simple Rules," Kaley Cuoco, shared a moving message to her pet dog, Norman, who died on Saturday, January 16. She shared a black and white photo of Norman alongside her message. 
The 35-year-old wrote how unexpectedly immense the pain of losing Norman was, in a photo where she was seen moved to tears as she kissed and rested her head on Norman's, who was lying down.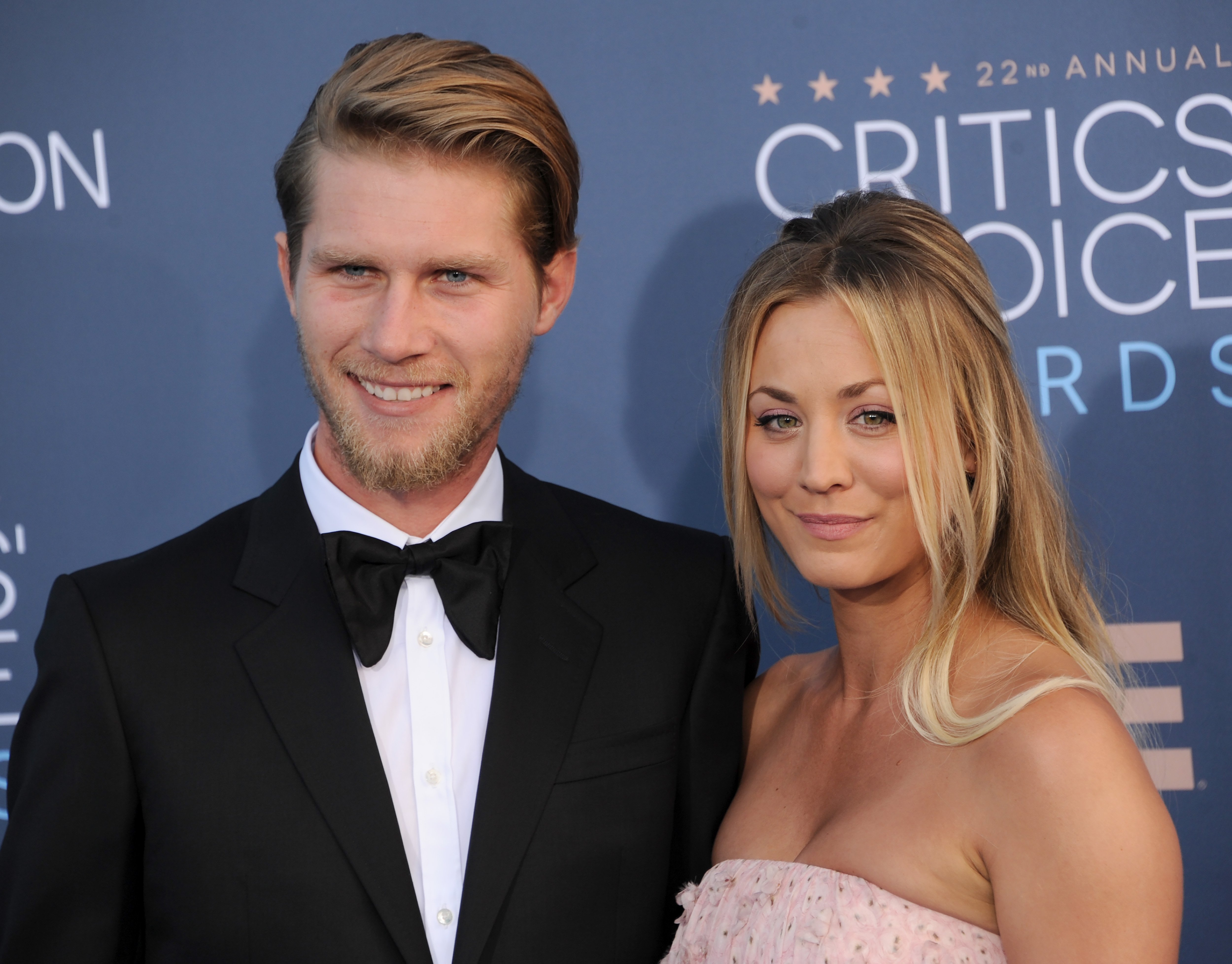 Cuoco thanked Norman for leaving this world with a smile, which reassured her of the special communication the two of them had shared, as she wrote in her caption:
"Norman, you were my entire world for 14 years."
Several fans and celebrities, including Marla Sokoloff, Brad Goreski, and Nikki Reed, all shared in Cuoco's pain and comforted her with heartwarming tributes.
Cuoco, whose surname is of Italian origin, was completely in love with Norman. She revealed plans in a 2017 interview with "People"  to have the pit bull tattooed on her.
The actress is not the only celebrity to have shared the sad loss of one of her pets.
All her pets had Instagram accounts created for them, and she supports numerous charities, including "Friends of Animals," the "Human Society," and "Animal Avengers."  
It's been a tough few months for the "Flight Attendant" star and her husband, Cook, who have had to say goodbye to their second pet, following the death of their other dog, Petunia, in November. Cook wrote a tribute in his caption: 
"After a life of untold loneliness and hardship, she is at rest."
The pair took in Petunia from "Paws For Life K9 Rescue" in California, which rescues, rehabilitates, and trains animals from shelters to become therapy pets. 
The actress is not the only celebrity to have shared the sad loss of one of her pets. In January, singer Miley Cyrus compiled a video montage of her pit bull mix, Mary Jane, who passed from cancer. 
The 28-year-old set-aside time to create memories with her furry friend, following her diagnosis, on the advice that she wouldn't be around for long. Cyrus referred to Mary Jane as her best friend.   
The Cuocos have created a haven for various animals in their California home, catering to several horses, a mini dwarf horse called "Shoosy," some rabbits, and a pony. 
The "Wedding Ringer" star is an equestrian, where she's admitted to competing under a pseudonym so as not to attract paparazzi whose presence would cause the animals distress.