'Baywatch' Star Pamela Anderson Shows off Her Curves in This Black and White Snap
"Baywatch" star and Hollywood's sex symbol Pamela Anderson never ceases to delight her fans and followers on social media with her provocative and glamorous snapshots.
53-year-old Canadian-American actress and model Pamela Anderson recently took to social media to flaunt her outstanding body with a revealing and homely outfit that brought attention to her toned legs.
On January 16, 2021, Anderson took to her Twitter profile to share a black and white snapshot of herself wearing a short, satin baby doll dress as she leans over a white wooden cupboard at her home.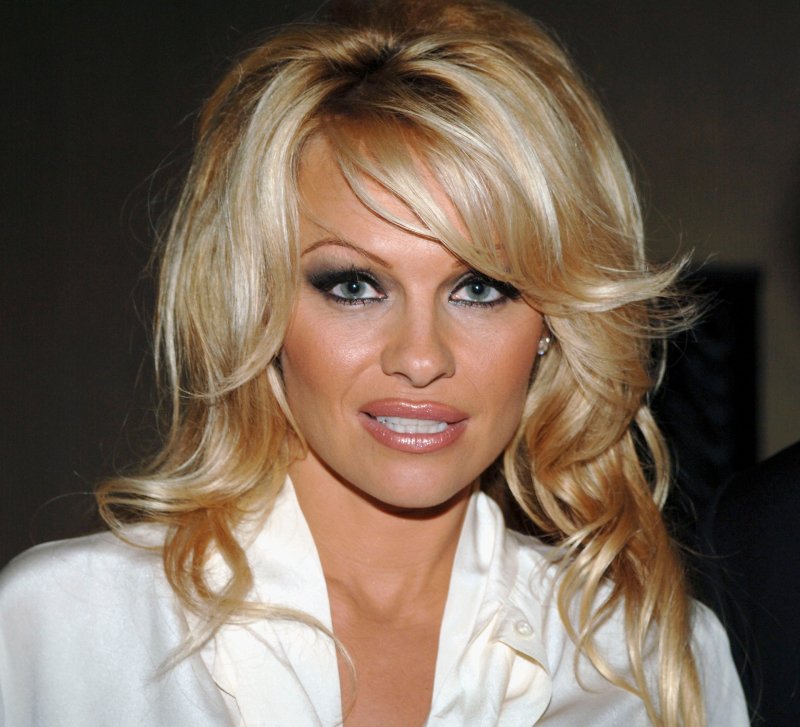 Anderson looks pensive in the artful and carefully composed picture by an unknown photographer. She is wearing high heels that stylize her figure and kept her platinum-blond locks down past her shoulders.
The actress didn't bother to comment on the image in the post's caption, and she only added a link to her Instagram account, where, curiously, the image in question is nowhere to be seen.
The post has been retweeted more than 80 times so far, and it has received nearly 1.4 thousand likes by fellow users and fans, with several of them leaving comments to the star as a response.
"Black and beautiful work wonders. Mesmerizing and classic photograph," a devoted fan of Anderson tweeted. "I love this picture, Mrs. Anderson!  Sooo artistic!" added another user.
https://t.co/MlgxRDnvIi pic.twitter.com/DqyKt3CO1c

— Pamela Anderson (@pamfoundation) January 16, 2021
THE MAKING OF A SEX SYMBOL
At age 53, Anderson has been in the entertainment and fashion business for more than thirty years. She launched her modeling career at 22 after being discovered at a football game in her native Canada.
Anderson's first recognizable public role was as the image and spokesmodel of a famous brewing company. The exposition helped the aspiring model land an appearance on the cover of Playboy magazine's October 1989 issue.
The debut on the popular men's publication marked a long professional relationship between Anderson and the magazine. The model continued to pose for it for a record-breaking 22 years, more than any other model.
Apart from giving her a career and a platform, her work at Playboy for all those years was described as therapeutic by Anderson, who later opened up about having suffered from abuse as a child, which made her "painfully shy."
Anderson expressed that she felt empowered as a young woman to be given such an iconic space to explore her repressed sexuality and flourish in the safety that she, fortunately, enjoyed in the industry.
With a new sense of confidence and the public wanting to keep hearing from her, Anderson made the cross over to acting on TV in 1991, landing a recurring role as Tim Allen's assistant on "Home Improvement."
If being on the cover of Playboy wasn't enough to cement Anderson's reputation as a sex symbol, her role as C.J. Parker on "Baywatch" between 1992 and 1997 earned her an undisputed place in popular culture.