Frank Sinatra Died 23 Years Ago & Was Buried with His Favorite Whiskey — Look Back at His Funeral
Here's a look back into the funeral of American singer and actor Frank Sinatra, buried with some of his favorite items, including a bottle of whiskey.
Frank Sinatra was an American singer and producer and is regarded as one of the most influential musical artists of the 20th century. On May 14, 1998, the legendary singer died after a heart attack at Los Angeles' Cedars-Sinai Medical Center.
He died surrounded by family, including his fourth wife, Barbara, and children, Frank Jr., Tina, and Nancy. The "You Make Me Feel So Young" artist was 82 years old at his time of passing.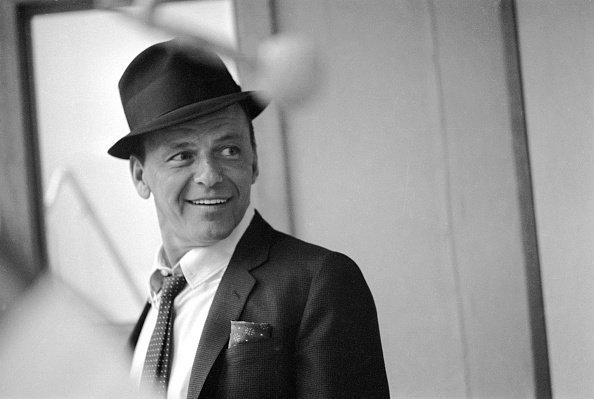 Following Sinatra's wishes, his funeral was kept as simple as possible, given his fame. The press was excluded from the mass funeral at Good Shepherd Catholic Church in Beverly Hills. 
Frank's three children, Nancy, Frank Jnr, and Tina Sinatra, gave a short speech at his funeral, followed by close friends, Vale and Tom Dreesen, who read from the Bible.
Actor Robert Wagner and singer Tony Bennet gave eulogies. After the funeral, the actor's coffin was transported to the California desert resort, where he was laid to rest next to his parents.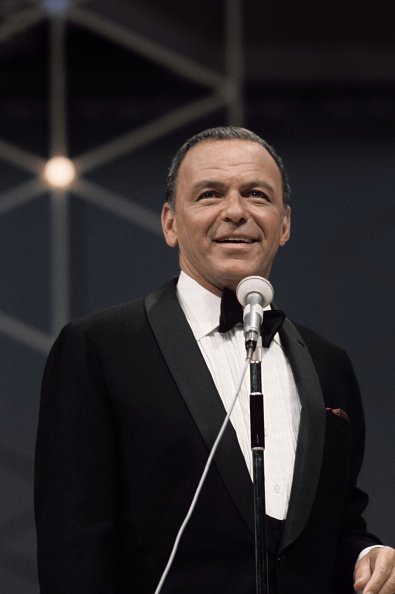 Being a recipient of the Medal of Freedom and the Congressional Medal of Honour, Frank's coffin was decorated in stars and stripes and carried by a military guard of honor.
Frank was buried with some of his favorite items: a bottle of Jack Daniels whiskey, a pack of Camels, a Zippo Lighter, and 10 dimes.  Tina explained that Frank used to carry dimes in his pocket to make sure he never ran out of payphone change.
Frank revamped his career and won an Oscar for his role in "From Here To Eternity," in 1953.
On this day in 1944, Frank Sinatra Jr. was born! 🎉 pic.twitter.com/KO4zrvs7BE

— Frank Sinatra (@franksinatra) January 10, 2021
Some of the pallbearers who joined the Sinatra family were Mason Golden, Steve Lawrence, Tom Dreesen, Robert Marx, Tony Oppedisano, Tony Bennett, Kirk Douglas, Quincy Jones, Gregory Peck.
This was prompted by her brother's kidnap in 1963. Tina placed the dimes in his pocket while her sister, Nancy, put Jack Daniels' bottle in their father's pocket, and another individual did the same for the cigarette and lighter.
Frank was born in Hoboken, New Jersey, on December 12, 1915. He started his singing career in a high school glee club. Frank and his band, the Hoboken Four, won the Major Bowes Original Amateur Hour, which spurred his career in his early twenties.
Francis Albert Sinatra, 1945 #tbt pic.twitter.com/zp9wDxAY8k

— Frank Sinatra (@franksinatra) January 12, 2021
The late American singer's popularity dwindled during the end of the Second World War, leading to the loss of his recording and film contract with Columbia Records and MGM. However, he revamped his career and won an Oscar for his role in "From Here To Eternity" in 1953 and signed a new recording contract with Capitol Records.
In 1965 Frank headlined the Newport Jazz Festival with Count Basie's orchestra, which received a Grammy Lifetime Achievement Award. He also led the "Rat Pack," which began his long residency as a Vegas headliner. The Rat Pack included Sammy Davis Jr., Dean Martin, Peter Lawford, and Joey Bishop.
Join us in celebrating the birthday of one of the world's most consummate entertainers of the 20th century, the one and only: Frank Sinatra! 🥂🎂 pic.twitter.com/uHlxZVrHrb

— Frank Sinatra (@franksinatra) December 12, 2020
The Rat Pack had many films, including "Ocean's Eleven," "Four for Texas," "Robin and the Seven Hoods," and "Sergeants Three." Prove of his musical influence was showcased in his albums released in 1993 and 1994, which featured several artists.