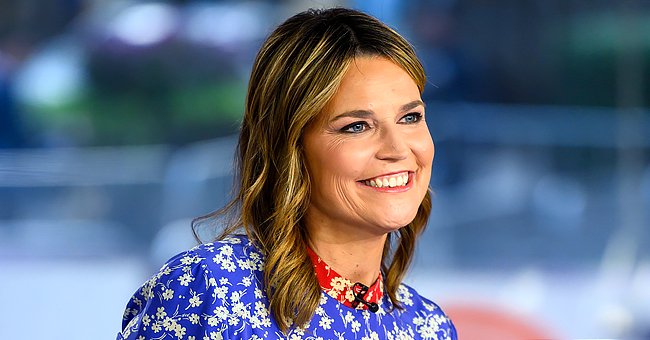 Getty Images
See Beautiful Photo 'Today' Host Savannah Guthrie Shared of the Sunrise in New York
Savannah Guthrie shared a magnificent picture of the afternoon sun setting just above the buildings in New York on her Instagram feed yesterday.
The "Today" Host privileged her followers with a peek of the evening view of the sun going down over New York City. The buildings in the picture are almost totally in shadow but their silhouettes are still visible.
The whole sky is lit with gold, red and orange tones as though it were painted. Guthrie's followers appreciated the picturesque view of the horizon and her clever caption.
The few clouds that drift over the top of the picture look serene and whispy. The whole image is so beautiful that you almost don't notice that Guthrie has placed an emoji of a yellow sun in the picture too.
The real sun is less stark as it sinks below one of the buildings. Guthrie's inclusion of the artificial ball is linked to the Star Wars reference in her caption. She says,
"NYC sunrise... or Tatooine?"
According to the literature, Tatooine is an unforgiving desert world with two suns, hence Guthrie's additional yellow orb. Fans were thrilled with the allusion to Star Wars.
Guthrie's creativity knows no bounds in other spheres of life, and her husband, Michael Feldman, attests to this. Although they join forces as parents, Guthrie creates the structure and routine for their kids.
Guthrie recently advised her colleague NBC correspondent, Savannah Sellers, on her eye-injury.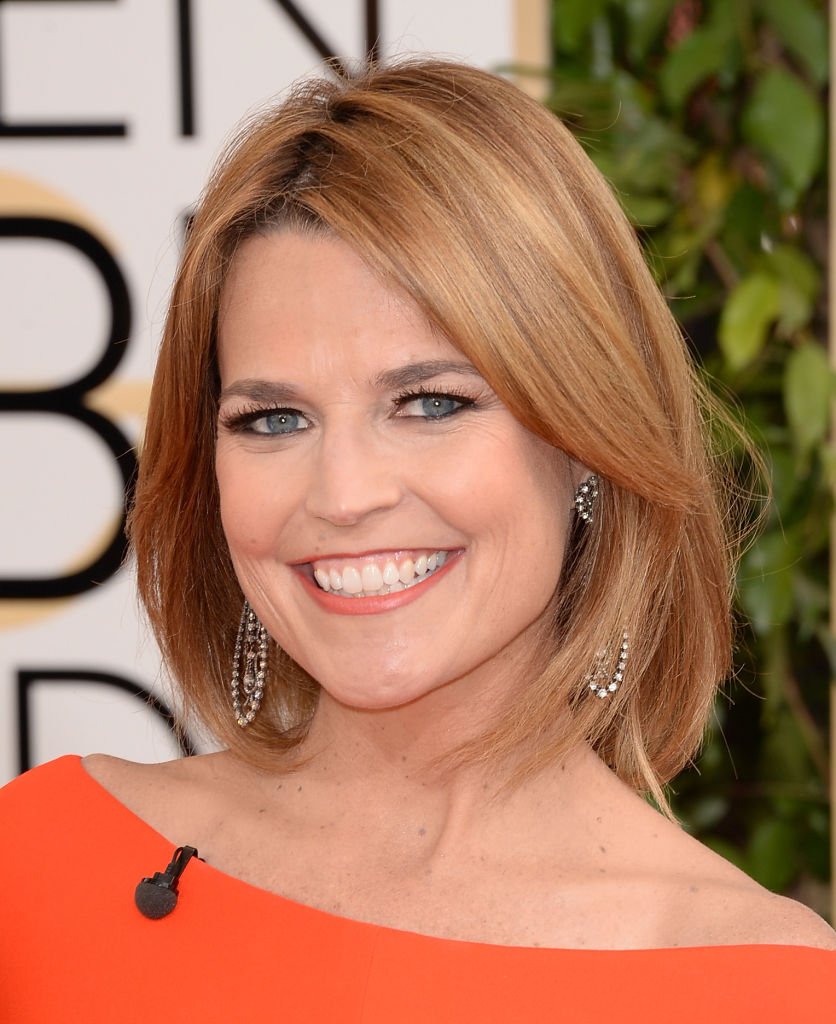 The "Today" show co-host Savannah Guthrie flashes a beautiful smile at "The Golden Globes" in Beverly Hills, January, 2014. | Photo: Getty Images
During the pandemic, parenting for Guthrie and Feldman has been challenging but also rewarding. As the anchor for the "Today" show, Guthrie begins her day at 4 AM every morning.
Her husband is in awe of her multitasking abilities and says that Guthrie's schedule guides the rest of the family's routine. Her role as a mother coincides with her workday. He explains:
"A fair amount of Savannah's workday is while the kids are still sleeping. And that's good on one hand, but then she has to roll right into Mommy-mode, still fully made up, while I disappear for conference calls."
Guthrie recently advised her colleague NBC correspondent, Savannah Sellers, on her eye-injury. Sellers was working out, and an exercise band (used for resistance training) hit her in the eye.
Sellers was shaken by the incident and said it was a freak accident. When the band hit her, she immediately experienced a loss of vision in her eye. Since then, she has been diagnosed with commotio retinae, choroidal rupture, and angle recession.
Guthrie had also suffered a similar trauma wound when her son hit her in the face with a toy train. So she was able to comfort Sellers because she had the first-hand experience.
Sellers said that witnessing Guthrie's remarkable recovery had given her hope. She also recommended caution to others when exercising with elastic resistance bands.
Please fill in your e-mail so we can share with you our top stories!