Alicia Keys Dances to Live Music in Chic Gown at 40th B-Day Bash Thrown by Husband Swizz Beatz
R & B icon Alicia Keys looked happy and full of life in new photos shared by her spouse, Swizz Beatz, as he went all out to celebrate her in grand style on her 40th birthday. 
Seasoned music maker Swizz Beatz threw a splendid celebration in honor of his fellow star wife, Alicia Keys' 40th birthday. On Instagram, the pair documented the big occasion through various images.
In one of the clips Swizz shared, he treated the star singer to a lovely intimate evening where they had a romantic moment under the stars. A mariachi band was present, serenading Keys, who slowly danced to the rhythm.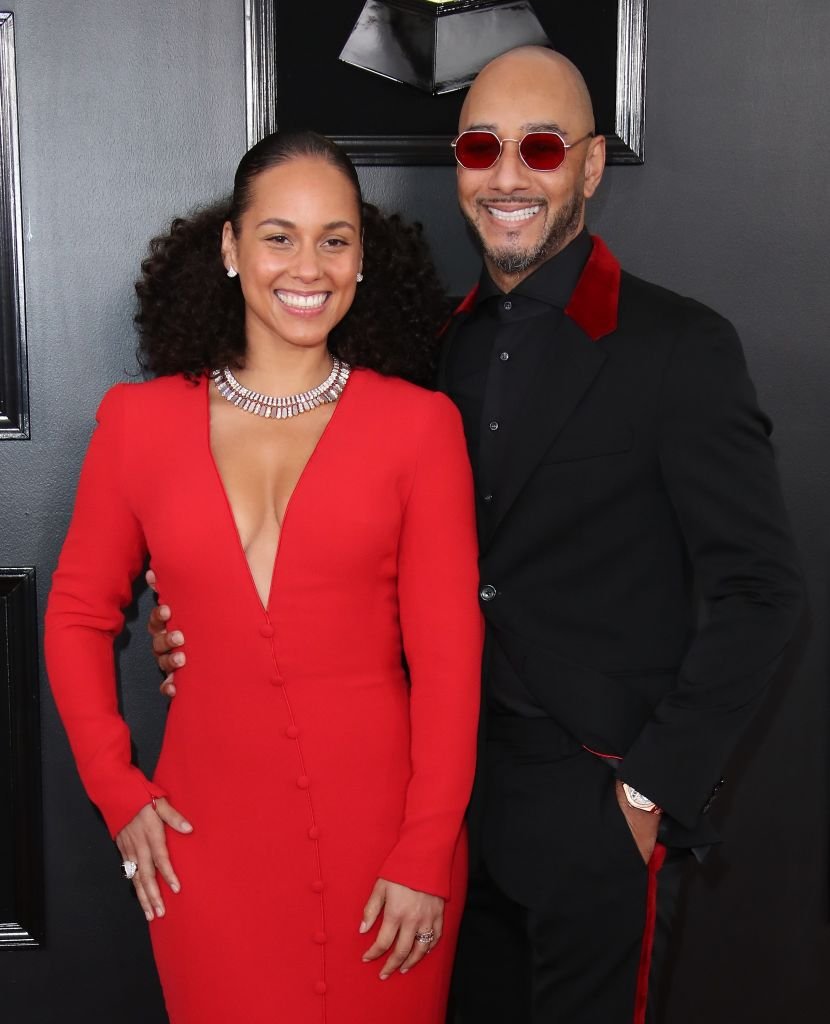 The music star, who is mom to two kids, looked gorgeous in a long dress that featured frills on the bodice and bell-shaped sleeves. She styled her dark curls in a sleek low bun while the visible jewelry on her were a pair of hoops. 
Swizz seemed to be behind the camera, cheering his lady on, as she deftly moved to the music, smiling and twisting and turning. He gushed in his lengthy caption:
"My love thank you for everything. I thank your mom and dad for bringing you to this earth to make magic. I love the way you love me and our five kids…" 
The excited spouse went on to share more photos of his gorgeous wife, which he captioned with confetti emojis and a reminder of his love for her. The birthday girl also shared a lovely image on Instagram.
The spark they felt afterwards would later lead them to marriage in 2010. 
The couple had made the birthday affairs a getaway in Mexico and had fun visiting relaxation sites and loving each other's company. Besides the mariachi band, Keys was also treated to vibrant fireworks to complete the occasion.
She showed off the event on Instagram, pouring out her heart to her 20.6 million followers, thanking her parents and gushing over her husband, whom she referred to as the best husband. 
The Grammy-winning singer and Swizz met decades ago when Keys was fourteen-years-old. At the time, Swizz had just made his first hit as a producer, and she did not like him because of his flamboyance.
All that changed with time when they started working together. The spark they felt afterwards would later lead them to marriage in 2010. The couple presently runs a blended family of five kids.