Christie Brinkley Discovers Swimming as a Great Way to Rehabilitate Herself after a Hip Surgery
Christie Brinkley opened up about how swimming has served as an excellent rehabilitation activity for herself amid recovery from hip surgery. Alongside the revelation, Brinkley put her banging body on display in a figure-hugging swimsuit.
As Christie Brinkley is enjoying a vacation at a tropical location, she lets fans into her recovery process after her successful hip surgery. Over the weekend, Brinkley shared a sizzling photo from her getaway.
The renowned model put her slender figure on display in an elegant black swimsuit that hugged her curves in the image. Seated on a massive rock on the beachside at Turks and Caicos, Christley chested out with a big smile on her face.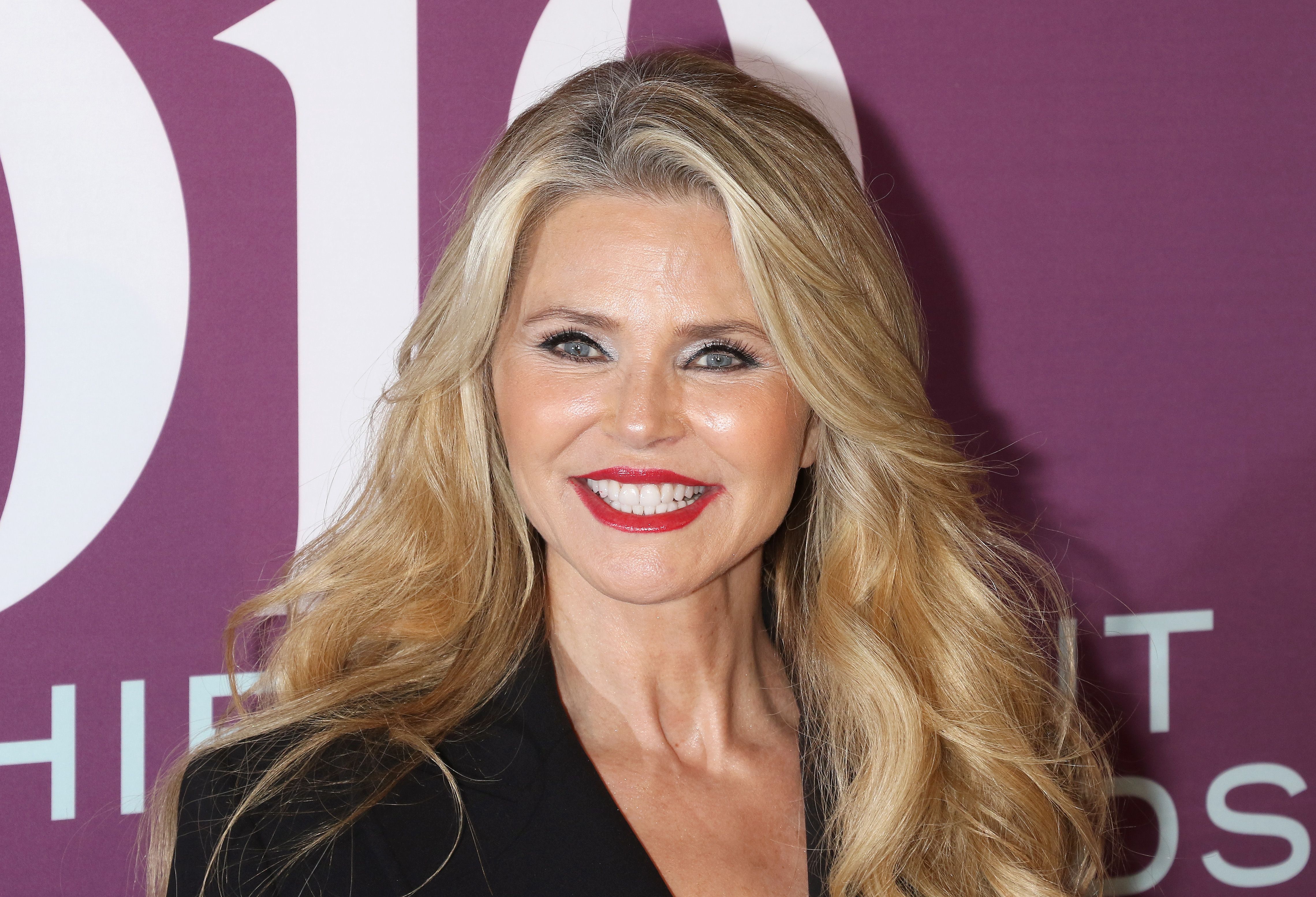 The "Vegas Vacation" star posed with her left leg upright while holding snorkeling pieces of equipment in both hands. The black swimsuit accentuated her trim figure with her toned arms and legs on full display.
The 66-year-old first opened up about her hip surgery on January 5 in an Instagram post.
The scar on her right thigh was evident. Her blonde hair was swept back, wet from the recent snorkeling session and her natural beauty was on display. In the caption, Brinkley opened up about her recovery, writing:
"I found swimming to be great rehab for my hip! Def the most fun too! I kept the scar covered from the sun for better healing, but one of the band-aids fell off."
Brinkley concluded, expressing her desire to start every day by snorkeling before wishing her followers a blissful day. The comments section was flooded with sweet comments about Brinkley's recovery and her openness.
The 66-year-old first opened up about her hip surgery on January 5 in an Instagram post. The former Sports Illustrated Swimsuit model announced that the new year came with a new hip sharing several photos of her snorkeling.
In the accompanying caption, the mother-of-three explained that she was involved in a helicopter crash during a backcountry skiing 26 years ago that injured her hip. She recalled that 12 years ago, she was told to undergo surgery.
However, Brinkley didn't go through as it was daunting. Luckily for her, the quarantine helped put things in perspective and inspired her to let go of her fear and do something about the pain that she had felt.
Brinkley mentioned that she had the surgery on Thanksgiving and was already feeling well enough to dance in her kitchen by New Year's Eve. Now, she is focused on recovery and building her strength.
Days after the revelation,
Brinkley
showed off her activist side as she
advocated for climate change.
 She urged her followers to spend the new year rejoining the Paris Accord and work hard to heal the earth,