Steve Harvey's Wife Marjorie Turns Heads Showing Her Fit Legs in a White Printed Ensemble
Steve Harvey's wife, Marjorie, looked breathtakingly gorgeous in a new post. In the head-turning uploads that were recently shared, she showed her fit legs while rocking white printed shorts and a matching top.
Steve Harvey is an A-list celebrity in the entertainment business. Behind this successful and wealthy entertainer is his 55-year-old wife, Majorie Harvey, who is also a reputable businesswoman.
With several businesses to her name, an admirable fashion sense, and as a wife of a popular face, she has managed to garner attention over the years and has sizeable followership online.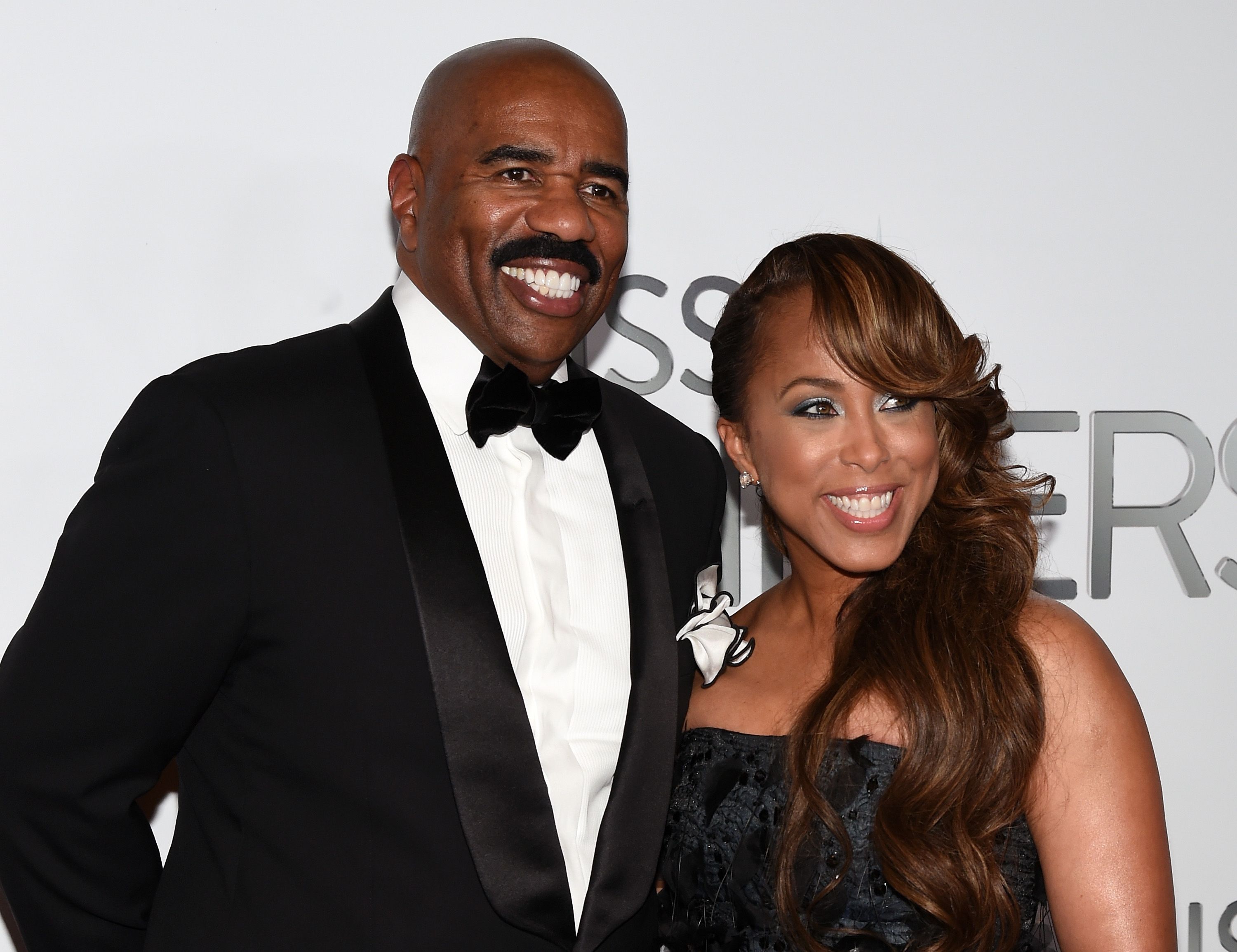 Recently, Marjorie blessed her fans with a charming image and a clip of herself on a yacht. This delectable post showed her wearing matching shorts and a rolled-up sleeve shirt.
The look was perfectly accessorized with a bracelet, hoop earrings, and chic sunglasses. Marjorie posed holding iron bars leading to a deep blue sea behind her.
Her fit legs and glowing skin were left on display, and the entrepreneur showcased a sweet smile. In the shared clip, she looked excited driving a motorable surfboard.
For fans of the 55-year-old, the picture did speak volumes, and they began to drop their thoughts after liking the post. One person quipped that the accessories were to die for, while many agreed that the comedian's wife is a timeless beauty.
Marjorie is notable for globetrotting, and at different times, she has shared a thrilling documentary of her luxurious trips. 
Sometimes, these vacations include one or two family members, as well as her husband. Be it a romantic trip or a family-friendly affair, Steve's wife is skilled at setting a tempo that is easily noticed!
During a 2018 getaway to Europe, she posted several photos of herself and her husband. Marjorie also shared a view of the luxurious yacht that they spent a lot of time in. Her caption to the picture read:
"Cruising #marjorieharvey."
Despite having made a great impression online with her numerous travels, looks, and closet choices, she has managed to pay attention to her family and marriage.
According to testimony from the talk show host who has been married two times in the past, Marjorie is an incredible woman, and she makes his home a happy place, which in turn makes it possible for him to achieve anything.
The couple said their wedding vows in 2007 and have since run a perfectly blended family with their seven kids. They share two children, but they have genuinely integrated their five other kids from past relationships into the family.