Floyd Mayweather Looks Smitten Holding Newborn Grandson Kentrell as He Enjoys Grandpa Duties
American boxer Floyd Mayweather looked smitten as he performed grandpa duties while cradling his adorable newborn grandson in new wholesome videos posted on his daughter's Instagram Story. 
Floyd Mayweather sure has all the love to give his newborn grandson Kentrell Jr. The 43-year-old made this clear when he was seen spending time with the tot in new heartwarming videos posted on his daughter Iyanna's Instagram Story.
In the first clip, which was also posted by TheShadeRoom, the former boxer was seen cradling the sweet little tot in his arms, rocking him from side to side. With a mask around his face, he was dressed in a white sweatshirt, black pants, and casual slides.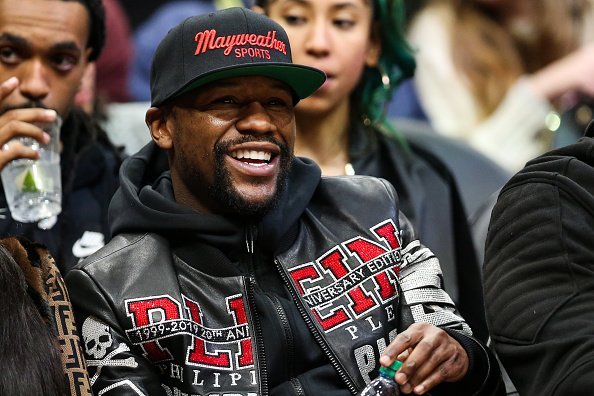 The camera panned around his luxurious million dollar home as he slowly paced in the elaborately decorated foyer. With the plush chairs, paintings, and beautiful fireplace, it was a sight to behold. 
The clip was being recorded by the proud mother, Iyanna, and was set to Brandy's 1994 hit R&B single "Best Friend." She also jokingly captioned that they were thinking of moving into her father's house, seeing his blatant show of affection. 
The next video showed Mayweather sitting on a white sofa with Kentrell Jr. still cradled in his arms. A bag of the baby's needs was placed next to him, and he looked like he was trying to give the tot a pacifier. 
There was also another wholesome video of the athlete sitting on a chair next to a glass of wine in another room in his home. He had his legs raised on a chair, and he lifted the baby up between them.
He added that what he tried to not do was be in her personal business, especially since she was no longer under his roof.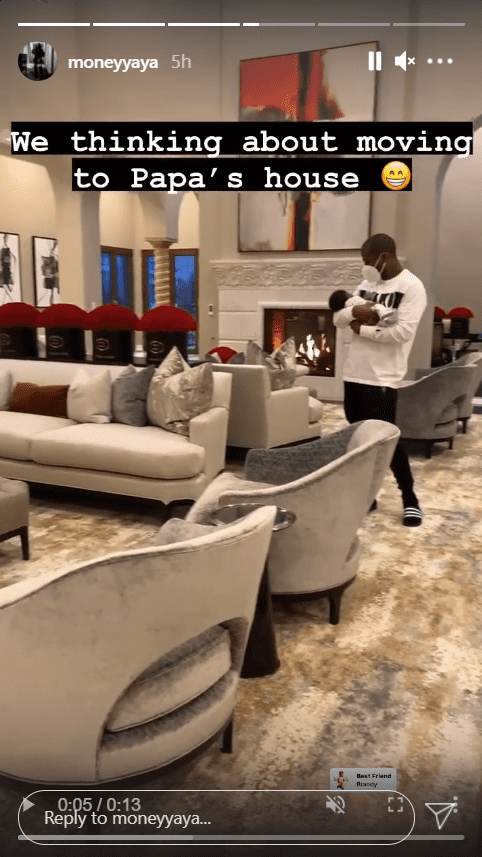 The post comes a few days after the proud grandad was once again seen cradling the tot in another photo on Iyanna's Instagram feed. In a separate post, she also gushed about how much her parents loved the bundle of joy. 
Baby Kentrell was born on January 9, and the ecstatic mother took to her Instagram feed to share the news with her fans and followers. She posted a sweet clip of the baby's foot while it played to the track "Mama's Hand" by Queen Naija."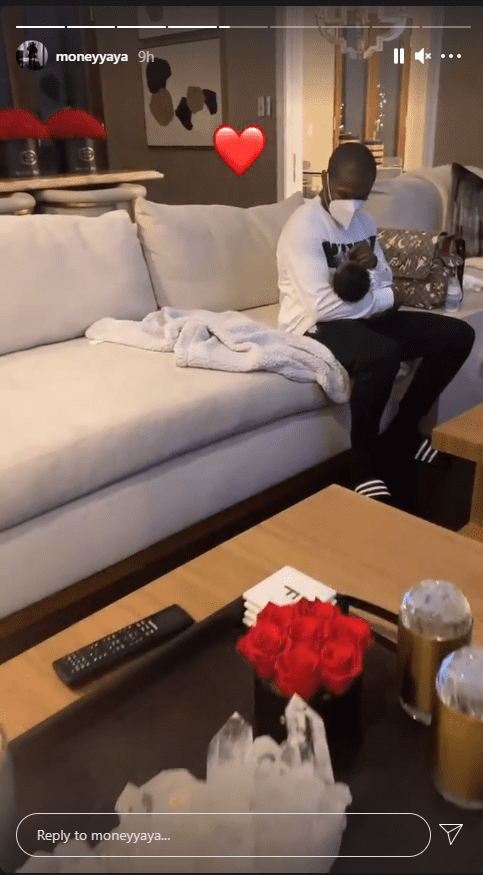 Roughly two months before, the 20-year-old revealed the sex of the baby she shares with rapper NBA Youngboy during an all-out baby shower. She kept her fans in the loop on her Instagram live when she showed off the glamorous lights that spelled out "BABY BOY." 
This was less than a week after the news of her pregnancy officially made rounds. The story was confirmed in an interview by Mayweather, who revealed that he just wanted what was best for her. 
He buttressed that as long as she was happy, then he and her mother Melissia Brim felt that way too. He added that what he tried to not do was be in her personal business, especially since she was no longer under his roof. 
It goes without notice that Iyanna is not the boxer's only child as he shares three other kids Koraun, Zion, and Jirah, with his late ex-girlfriend Josie Harris. He has never failed to shower them with love over the years, making it clear that he is one proud, loving father.