ET Online: Larry King's Estranged Wife Shawn Reveals Final Words He Shared with Her in His Last Moments
The estranged wife of Larry King, Shawn, revealed the final words he shared with her in his last moments. 
Shawn King, the late Larry King's estranged wife, shared to Entertainment Tonight the final words they shared before he passed away this January at 87. 
The couple had filed for divorce in 2019, but it was never finalized. The couple had previously filed for divorce in 2010, but King had never filed the paperwork.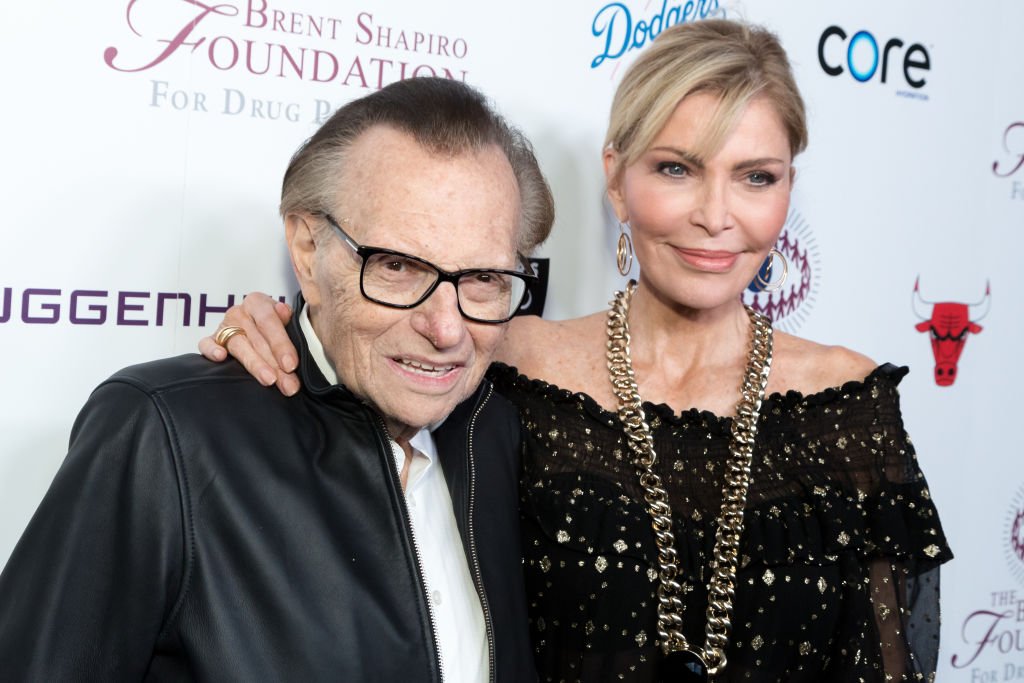 King passed away at the Cedars-Sinai Medical Center, and because of COVID protocols, his family, Shawn, and their two sons were not able to be with him. 
Shawn shared that they had been able to FaceTime before he passed away. She shared his final moments with Entertainment tonight and said his last words to her had been:
"I love you, take care of the boys."
The talk show host had been hospitalized earlier in the month for COVID. However, Shawn shared that he had not passed away from the virus and had overcome it. 
She explained that he had passed away from an infection, citing the cause of his death to have been sepsis. Although COVID had not taken his life, it had taken a toll on him. 
Many celebrities took to their social media platforms to honor the late talk host and shared memories of him.
She shared that his death had brought the family closer. Shawn opened up and revealed that although the couple had gone through their bad days, they remained close until the end. 
Despite all of King's achievements during his 60-year career, Shawn shared that he had been most proud of his family. He had been a doting dad to their two kids Cannon and Chance, as she said:
"So, he got to go through all those stages with Chance and Cannon, and I'm sure he missed being able to be with the older kids."
King had five children, with three different women. His firstborn son is Larry King Jr., who he had with Annette Kaye. His two other children, Andy King and his daughter, Chaia, both passed away last year. 
Shawn and King were married in 1997. In 1999 they had their eldest son, Chance, and in 2000 they had their son Cannon. King and his two sons had enjoyed watching baseball together. 
 Shawn is an actress and model; however, she put her career on the back burner to focus all of her attention on raising her two boys. 
Many celebrities took to their social media platforms to honor the late talk host and shared memories of him. Jane Fonda and Reese Witherspoon were among those who posted.