Marie Osmond Praises Late Comedic Actress Cloris Leachman in a Heartfelt Tribute
Marie Osmond sweetly paid tribute to the late Cloris Leachman in a heartfelt social media upload. The show reflected on their time working together.
Marie Osmond has joined the rest of the world to celebrate the legacy that veteran actress Cloris Leachman left behind. The show host took to Instagram to recall her time with the late Hollywood star.
She shared a clip of a scene from the 1995 sitcom "Maybe This Time." The late Leachman walked into a restaurant, speaking with a hilarious German accent, while Osmond and Betty White, who played her mother, looked on in shock.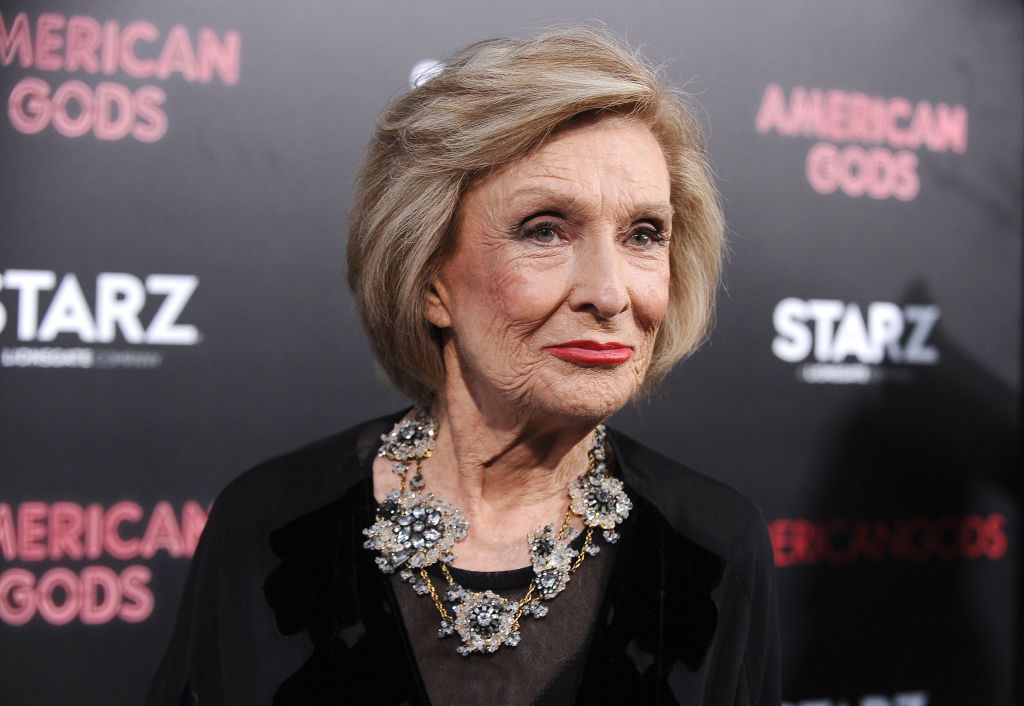 Osmond recalled that they worked together on different projects throughout the years and loved the time they spent together in the accompanying caption. She then lauded the actress, writing:
"What a wonderful woman, talent, and friend. There will only be ONE Cloris Leachman. You will be missed dearly!!!"
In the accompanying caption, fans gushed about how much they loved Osmond and Leachman's combination in the ABC sitcom, which only lasted for one season before it was canceled.
Leachman passed away on Wednesday, Jan. 27, at 94, from natural causes.
After it was announced that the award-winning actress died, a host of celebrities took to social media to mourn her demise as they paid tribute to her memory. Former "Dancing with the Stars" host Tom Bergeron was one.
The renowned host warmed hearts with a throwback photo of him and the comedy star on the set of the dancing reality competition series. The pair hugged sweetly with wide grins on their faces.
In the accompanying caption, Bergeron testified that Leachman was indeed one of a kind and would be dearly missed. "The Young Frankenstein" star participated in the seventh season of the dance show.
She was paired with professional dancer Corky Ballas, the oldest pro dancer at the time. Leachman was also the oldest celebrity, and together the duo emerged 7th, never failing to give the fans and judges a memorable performance.
BREAKING: Report: Actress Cloris Leachman dies at 94 https://t.co/j6DbowXFGe #ClorisLeachman

— The Washington Times (@WashTimes) January 27, 2021
Actress Reese Witherspoon described the late star as "larger than life and truly original," while Viola Davis gushed about Leachman's acting prowess imprinted on her while growing up.
Ellen DeGeneres recounted the time they spent together on her short-lived sitcom, "The Ellen Show." The comedian confessed that she considered herself lucky to have been privileged to work with Leachman.
Cloris Leachman played my mother on my second sitcom. I always considered myself lucky for having the chance to work with her. She will be missed.

— Ellen DeGeneres (@TheEllenShow) January 27, 2021
Mark Hamil, Jesse Tyler Ferguson, director Mel Brooks, and her "The Mary Tyler Moore Show" co-host Ed Asner all had nothing but sweet words to say about the actress. Leachman passed away on Wednesday, Jan. 27, at 94, from natural causes.
She was best known for her role as Phyllis on "The Mary Tyler Moore Show," for which she won two Emmy Awards for Best Supporting Actress. In total, she won eight Emmys alongside an Oscar and a Golden Globe.