'The Big Lebowski' — 18 Fascinating Facts about the 90s' Cult Classic
Though "The Big Lebowski" was not widely accepted on its initial release, it has gradually grown on several people— enough to be called a classic. Here are a few facts to know about the 1998 film.
In 1998, "The Big Lebowski" was released, but much to its producers and creators' dismay, the movie did not have a very good reception, ultimately causing its low numbers at the box office.
However, in what can be called a twist of fate, in the years that followed, "The Big Lebowski" gained more prominence among movie lovers, and now, it is considered an all-time classic. With this in mind, here are 18 things to note about the iconic film.
#TheBigLebowski hit theaters 20 years ago, and our @HarrySmith had the chance to sit down with Jeff Bridges, John Goodman and Steve Buscemi in Los Angeles, where they picked up like no time had passed at all.

Bridges also shared some of his personal "Lebowski" photos with us! pic.twitter.com/OtxFDoFcS4

— TODAY (@TODAYshow) October 18, 2018
1. INSPIRED BY "THE BIG SLEEP"
While speaking about "The Big Lebowski," directors Joel Coen and Ethan Coen admitted that the movie was partly inspired by Raymond Chandler's 1939 novel "The Big Sleep."
Joel reportedly explained that they employed Chandler's writing style, which usually follows the main character through his experiences with different characters while on a journey to solve a mystery.
However, unlike "The Big Sleep," the main character, Phillip Marlowe, a hardboiled detective, The Dude in "The Big Lebowski" is portrayed as less equipped to deal with circumstances around him.
Missing some of our cast here, but it was a blast getting back together with John and Steve for the 20th Anniversary of #TheBigLebowski. pic.twitter.com/CXBv596woG

— Jeff Bridges (@TheJeffBridges) October 18, 2018
2. THE MAIN ACTOR
The movie title references a Lebowski, and seeing that its lead character is named Jeff "The Dude" Lebowski, it is easy for many to believe the title refers to him.
In "The Big Lebowski," The Dude shares the same name with a millionaire businessman Jeffrey Lebowski who is the one referenced in the title.
It's only appropriate we celebrate @harrysmith's #TheBigLebowski reunion with White Russians! pic.twitter.com/yPgZ7FA39E

— TODAY (@TODAYshow) October 18, 2018
3. CELEBRITIES' FAVORITE 
With how fast "The Big Lebowski" rose to achieve classic status over time, it comes as no surprise that many A-list stars have admitted the movie to a favorite.
Actors Jonah Hill, Nick Offerman, Martin Starr, and Jennifer Lawrence—and directors Sam Raimi and Richard Kelly all have "The Big Lebowski" listed as one of their five favorite movies.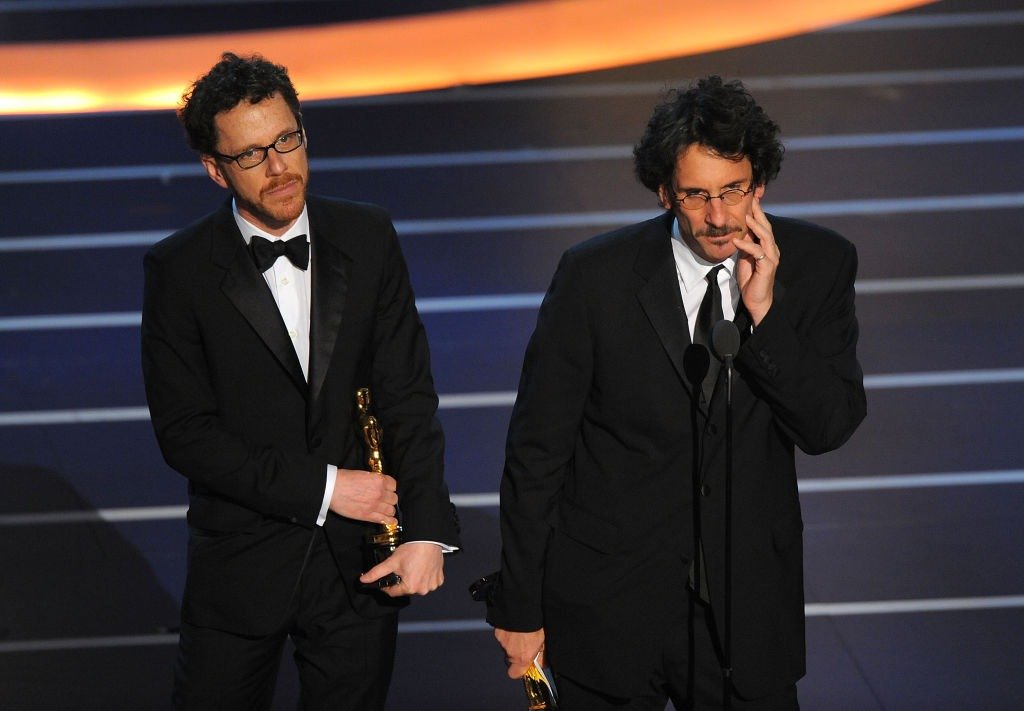 4. LOW NUMBERS AT THE BOX OFFICE
After its release, the movie was a flop at the box office, with only a meager $5 million made in the opening weekend. This could barely cover its $15 million budget at the domestic box office.
However, despite the low numbers, "The Big Lebowski" has raked in a lot of money over the years, with the most dollars coming from VHS, DVD, and Blu-ray sales.
5. CITED DURING A SUPREME COURT CASE
In 2014, a Supreme Court in Texas led by Justice Bevra Lehrmann cited "The Big Lebowski" while ruling over the freedom of speech case.
The Justice noted that it is widespread knowledge that censorship before an expression is not accepted in the Supreme Court, Courts of Appeals, and even pop culture.
A footnote attached to Lehrmann's statement showed a quotation of Walter Sobchak's claim about the Supreme Court rejecting prior restraint. Sobchak, a character in "The Big Lebowski," was portrayed by John Goodman.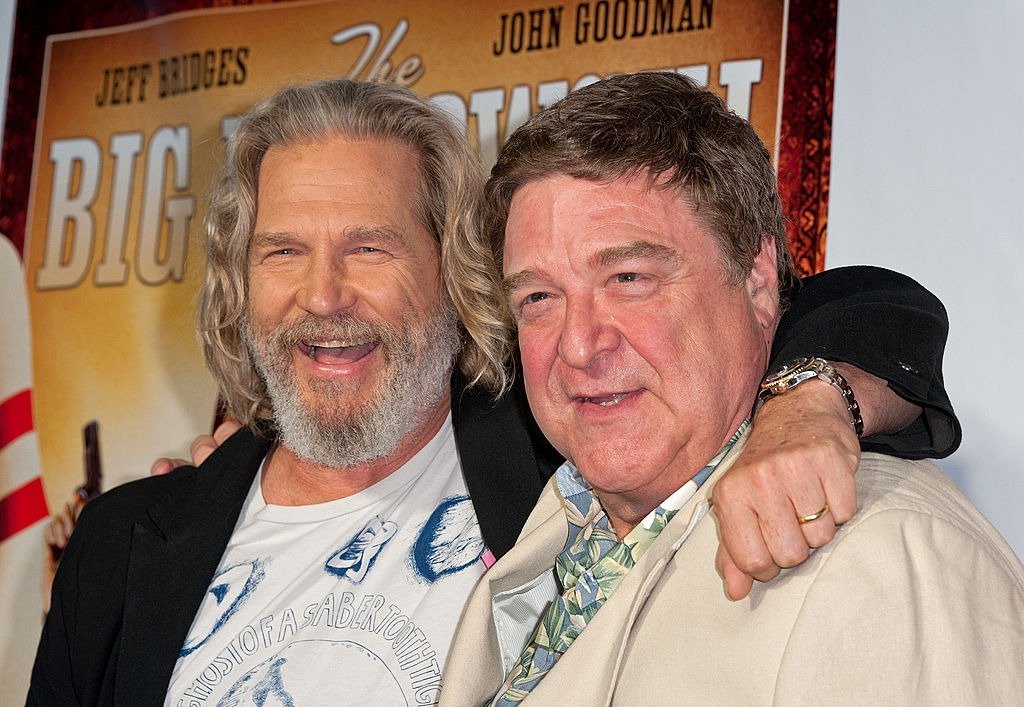 6. RECOGNISED BY THE LIBRARY OF CONGRESS
In 2014, "The Big Lebowski" was listed as one of the 700 culturally, historically, or aesthetically appealing movies preserved through the Library of Congress's National Film Registry.
The Registry recognized the movie's portrayal of kidnapping, and mistaken identity, highlighting the alienation and inequality society forces on class structure.
In addition to "The Big Lebowski," films such as "Ferris Bueller's Day Off," "Willy Wonka," "Rosemary's Baby," and "Saving Private Ryan" were also included.
THE BIG LEBOWSKI (1998) | HAIL, CAESAR! (2016)
dirs. Joel and Ethan Coen#TIFFAtHome pic.twitter.com/odqOVPYLoi

— TIFF (@TIFF_NET) May 3, 2020
7. THE DIRECTORS DID NOT LIKE IT
While "The Big Lebowski" has become a fan favorite over time, directors of the film Joel and Ethan, otherwise known as the Coen brothers,  don't have a lot of love for the project.
While speaking about the film, Joel and Ethan reportedly once admitted that the movie does not fascinate them as much as it fascinated other people.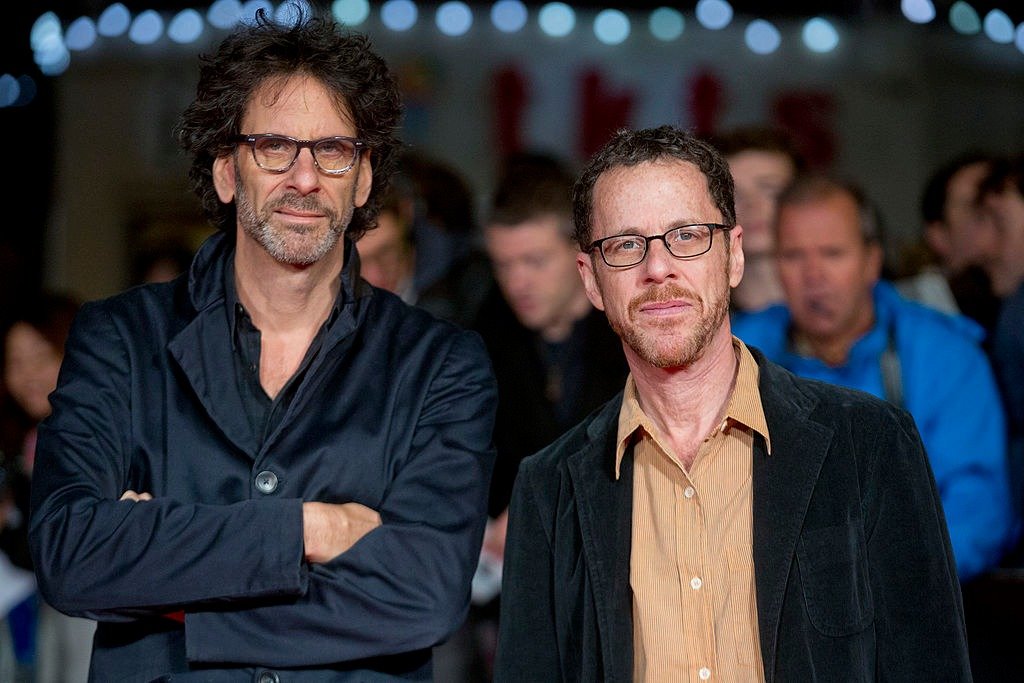 8. THE CAST
When "The Big Lebowski" was released, the Coen brothers already had some major actors who would often appear in their films. Some of these include John Goodman, John Politi, John Turturro, and Peter Stormare.
These actors were not left out in "The Big Lebowski." However, the Coens' most frequently used actress, Frances McDormand, was not cast in the movie.
McDormand has been married to Joel Coen since 1984. She has landed roles in eight of the brothers' films, including 2016's "Hail, Ceasar!" and "Blood Simple."
9. MARLON BRANDO AS LEBOWSKI 
For the Coen brothers, casting Jeffrey Lebowski's role was one of the final decisions made before productions started, and it proved to be a tad difficult.
Actors like Robert Duvall, Anthony Hopkins, and Gene Hackman were initially considered. But for different reasons, neither of them could come on board.
RIP David Huddleston, the fine actor that played The Big Lebowski. "Start talking and talk fast, you lousy bum!" pic.twitter.com/qW4u90sdle

— Jay Bilas (@JayBilas) August 5, 2016
A second list included Norman Mailer, George C.Scott, William F, Buckley, and Andy Griffith. Their top choice, however, remained Marlon Brando, who, at the time, seemed perfect for the role, but like the others, he did not take the job.
The role eventually went to David Huddleston, who undoubtedly did an amazing job portraying the character. The Coens' might not have gotten their dream actor, but in the end, it all worked out.
Actor David Huddleston, known for his role in "The Big Lebowski," has died at age 85 https://t.co/rvsOhijFf5 pic.twitter.com/jbjJ0hzThl

— CNN (@CNN) August 5, 2016
10. JULIANNE MOORE'S ACCENT
Popular actress Julianne Moore was also a cast member of "The Big Lebowski." In the film, she acted as Maude, daughter of millionaire Jeffrey Lebowski.
Reports have it that when Moore first read the script, she instantly fell in love with the language and soon had to create a distinct voice for her character. 
The distinct voice would later be Maude's signature accent, which Moore described as more of an affectation. All in all, fans could not help but love it!
Wanna watch Julianne Moore recite her 'Big Lebowski' monologue to strangers? Of course: https://t.co/1PTneQFuH6 pic.twitter.com/qCrnuAoqla

— Collider (@Collider) December 1, 2015
11. JEFF BRIDGES' QUESTION 
Joel and Ethan Coen describe Jeff Bridges as a man with a lower personality — much like his character The Dude. However, before getting into any scene, the actor always had one question on his mind.
The Coens' once recalled Bridges walking up to them every time before a scene to ask if they figured out whether his character, a chronic smoker, smoked in the scene.
After confirming that his character smoked, Bridges would walk to one corner, rubbing his eyes until they turned red, and then proceed to shoot the scene.
The Dude abides! 'The Big Lebowski's' Jeff Bridges teases his return as The Dude in a new video https://t.co/l0XNYiHb5q pic.twitter.com/oaQ4hWBNFk

— NME (@NME) January 24, 2019
12. SET DURING THE GULF WAR
While the plot of the movie is notable, the setting did not go unnoticed as well. Set in the early 1990s, "The Big Lebowski" portrayed the Gulf War crisis of that century.
However, it was not a political statement as the Coens' only needed something to always upset Walter. Having the setting during the Gulf War gave them just that.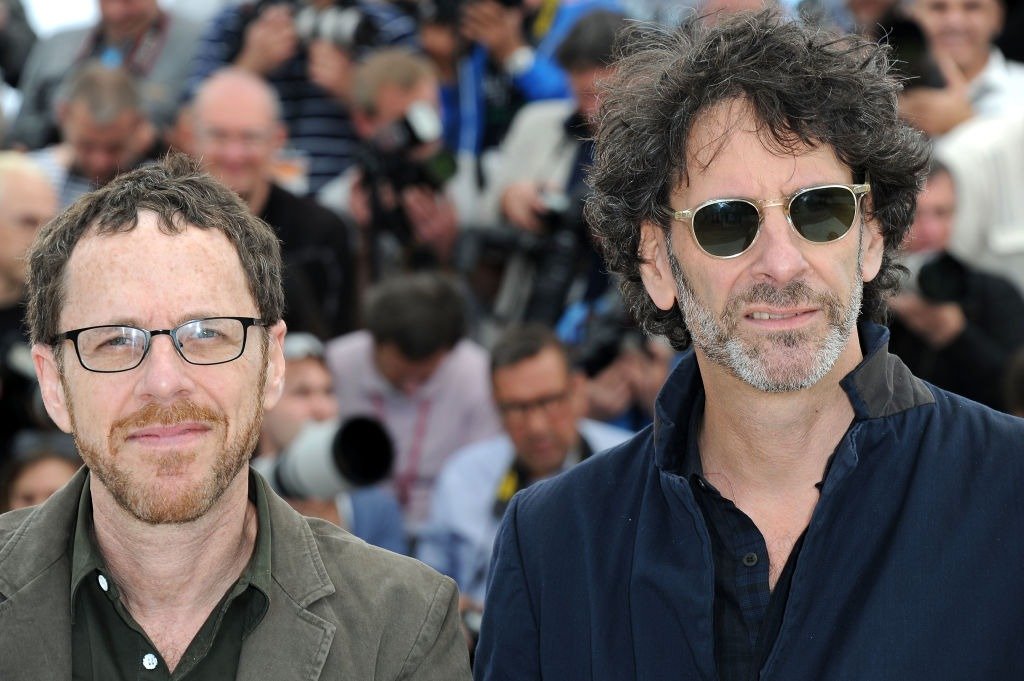 13. JEFF BRIDGES' CHARACTER
With a long list of achievements in his career, Jeff Bridges is undoubtedly an acting legend. However, according to him, in the 1960s, he was no different from his character in "The Big Lebowski."
Bridges admitted to having done a bit of smoking, and just like The Dude, he also once kept long hair. This aided the actor in tapping elements of his character in the movie.
When preparing for a role, not only does Bridges like to get involved emotionally, he also switches things up physically. For "The Big Lebowski," it was not difficult finding costumes to match his character as he only had to go through some of his old stuff.
Jeff Bridges is down for a 'Big Lebowski' sequel https://t.co/9yFJL6GnUJ pic.twitter.com/eFczzBz7Vz

— Esquire (@esquire) September 7, 2017
14. THE ACTORS LEARNED HOW TO BOWL
"The Big Lebowski" main characters all enjoyed bowling, so it was important for the actors to learn how to ace their alley moves. To achieve this, professional bowler Barry Asher was called.
Speaking about the experience, Bridges recalled being trained by Asher, whom he described as a champion and one of the best bowlers in the world at the time.
Film critic and THE COEN BROTHERS: THIS BOOK REALLY TIES THE FILMS TOGETHER author Adam Nayman (@brofromanother) joins @cameron_tiff for a conversation on THE BIG LEBOWSKI at 7pm EDT.

Got questions? Reply below for a chance to have them asked during the broadcast. #TIFFAtHome pic.twitter.com/6Hwqjw9hQN

— TIFF (@TIFF_NET) May 2, 2020
15. A GRUMPY MARRIED COUPLE
Though The Dude and Walter were best friends in the film, the two could not help but argue over and over again. Their constant bickering turned out to be some of the most entertaining scenes of the movie.
Speaking about their writing process, the Coen brothers once explained that they modeled the two friends to behave like a couple in a dysfunctional marriage.
They explained that Walter and The Dude were created to constantly get on each other's nerves while also maintaining a certain likeness level.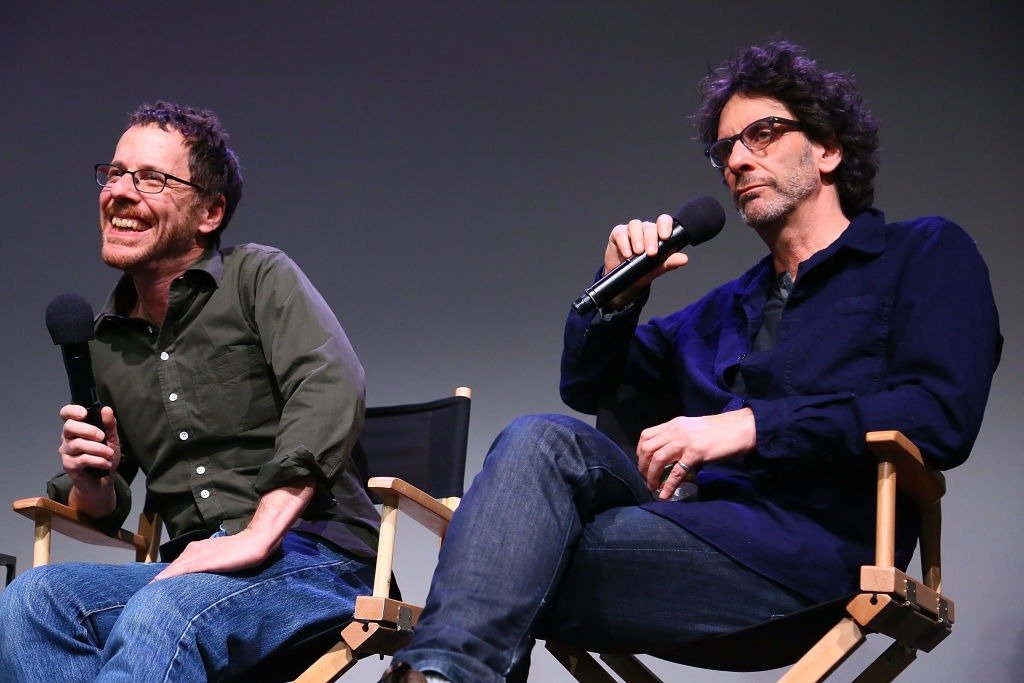 16. "THE BIG LEBOWSKI" HAS A SPINOFF
Over the years, the Coen brothers have shut down rumors of the file having a sequel, with Joel blatantly stating that he does not like sequels or anything similar.
However, in 2016, John Turturro reportedly started filming a spinoff of his character from the film, sex offender Jesus Quintana. 
The film, titled "The Jesus Rolls," which was later released in 2019, saw Jesus portrayed in a more sexual way that saw the actor framed as a pedophile.
The official trailer for 'The Big Lebowski' spinoff #TheJesusRolls gives us a new look at its all-star cast:

John Turturro
Bobby Cannavale
Audrey Tautou
Jon Hamm
Christopher Walken
Susan Sarandon
Pete Davidson pic.twitter.com/YblkPCHcWB

— Rotten Tomatoes (@RottenTomatoes) February 6, 2020
17. JOHN TURTURRO WAS EMBARRASSED
Turturro might have given a new perspective to his Big Lebowski character, but he wasn't impressed with Jesus at first. The actor once recalled being embarrassed the first time he saw his scenes.
Turturro explained that his embarrassment lingered, and he ended up not getting the movie when it finally came out. However, he thought all the other actors, especially Jeff Bridges, did great.
Joel and Ethan Coen's exuberant cult classic THE BIG LEBOWSKI was first released 20 years ago today. Here are some of Jeff Bridges' personal behind-the-scenes photos of the production and actors Sam Elliott, Julianne Moore, John Turturro, John Goodman, and Steve Buscemi. pic.twitter.com/fucfx8PErl

— Tribeca (@Tribeca) March 6, 2018
18.  INSPIRED BY PEOPLE IN HOLLYWOOD
"The Big Lebowski's" big reputation might have something to do with its extraordinary range of characters, which, according to the Coen brothers, were inspired by real people.
The Dude was partly inspired by movie producer Jeff Dowd who also goes by the same nickname. Walter Sobchak was also inspired by writer John Milius who was obsessed with the Vietnam War.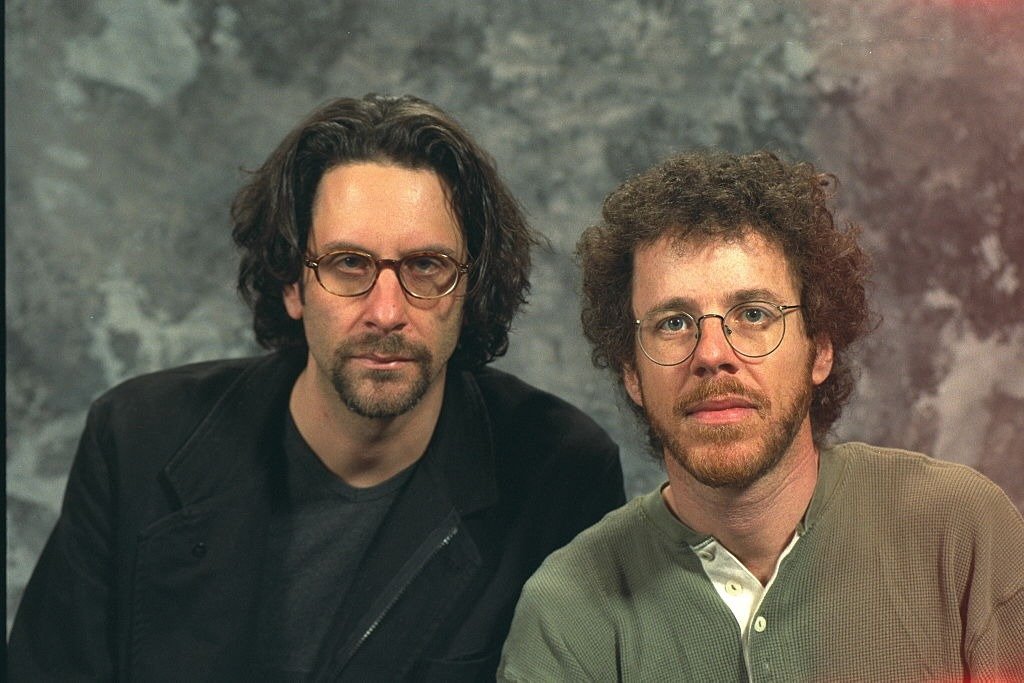 Though Hollywood is now filled with thousands of films that people can enjoy, it is amazing to see that even after two decades, "The Big Lebowski" has remained a favorite classic.