Nick Jonas' Reaction When Asked about How Big a Family He Would Want with Wife Priyanka Chopra
Nick Jonas and his beautiful wife Priyanka Chopra plan on having a big family in the future. Jonas recently shared how he feels about starting a family with the Bollywood actress.
Nick Jonas and his spouse Priyanka Chopra would love to have many kids one day. The pop star joined E! News' Victor Cruze in a virtual call about his return to "The Voice," Season 20 this year.
During the five-minute interview, Cruze asked Jonas how he feels about having kids with his lovely wife. Cruze then revealed that he interviewed Jonas' wife previously, and she reportedly shared that having a big family is a dream of hers.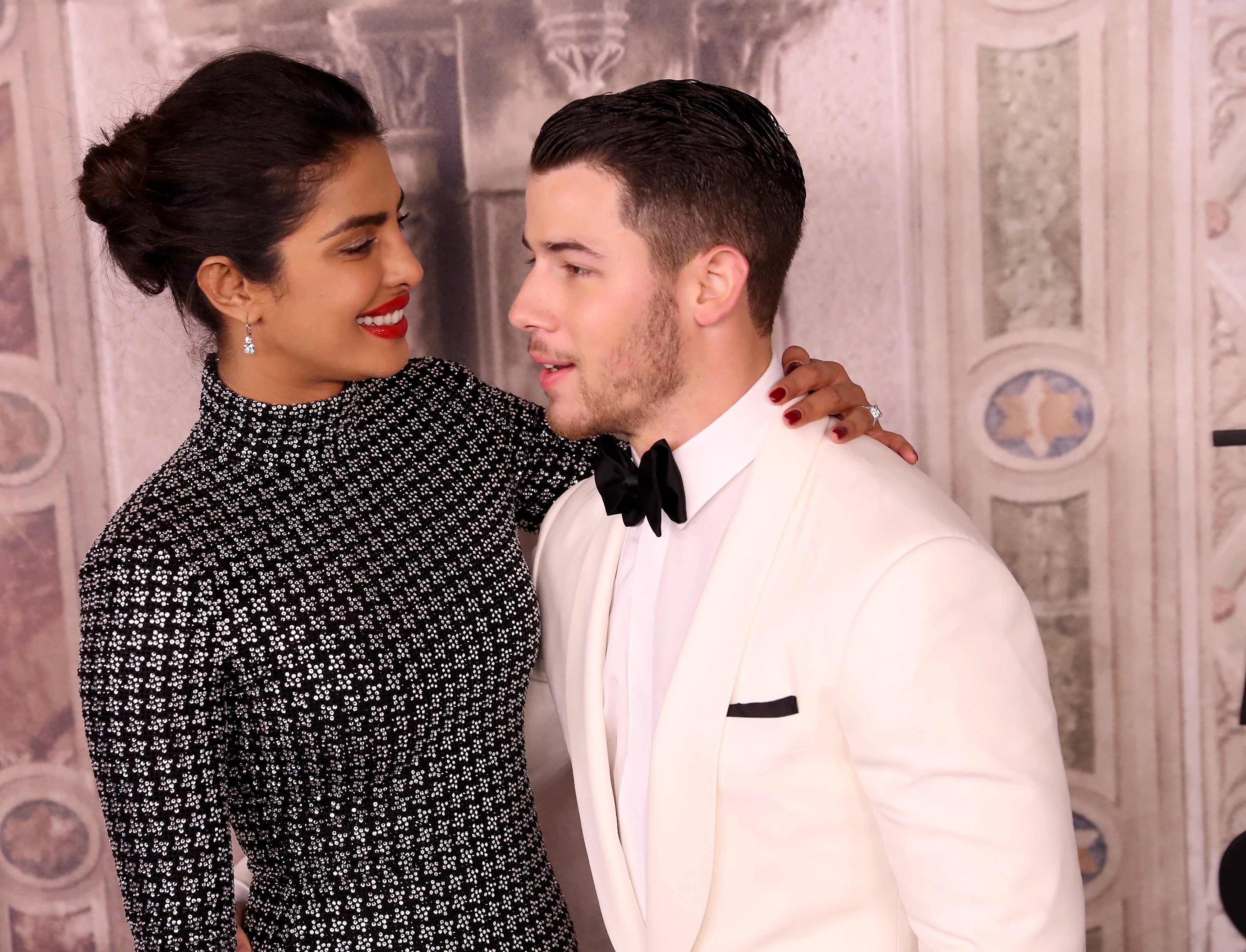 To find out if the actor feels the same way about the idea of raising a big family one day, Cruze rephrased the same question to the 28-year-old actor. Jonas replied and said, "It's kind of the same answer that she had. She's the most important piece of that puzzle."
The singer-songwriter then explained that they both hope that it eventually comes to pass under God's will. "Whatever is right, man, we're just blessed to have each other to have a hopeful heart for the future," he added.
For Jonas, keeping his wife happy is his main priority right now, and having a strong foundation as a couple is what matters the most to him at this point in their lives. The Texas native shared that it would be exciting if they were to be blessed with a bunch of kids.
Jonas also noted that "it's bound to be a beautiful journey" and that they are eager to go through that journey as parents someday:
"Going forward, we'll figure it out when we get there but for now it is just about making sure that we're good."
The "Sucker" singer added that these things are out of control and that they are patient about being parents. Thankfully, they are on the same page about raising their sports team of children one day.
Chopra reportedly joked about having as many as eleven kids. However, she then divulged that she would be content with what she gets and leave the rest to God.
In an interview with The Times last month, the actress addressed whether their 10-year age gap and cultural differences were hurdles in starting their own family. According to the "White Tiger" star, none of those have come up as possible hindrances.
The 38-year-old explained that her husband has easily adjusted to her culture and homeland. Proudly sharing that for them, it is more of an adventure than trying to figure out hurdles.
Chopra also revealed that they have been spending more time together to understand what each person likes, adding that the quarantine has allowed them to do so. The "Quantico" alum revealed that it was quite difficult to spend quality time because of their hectic schedules.
Speaking of work, her husband of two years recently participated in the Super Bowl advertisement for Dexcom's Glucose Monitoring System. In the ad, Jonas turned into an older man by simply snapping his fingers.
The "Jumanji" actor revealed that he has type 1 diabetes back in 2007, with this new product eliminating the need for 'fingersticks' in daily glucose testing. Jonas promoted the new device by showcasing its visual effects technology that turns him into an older man.