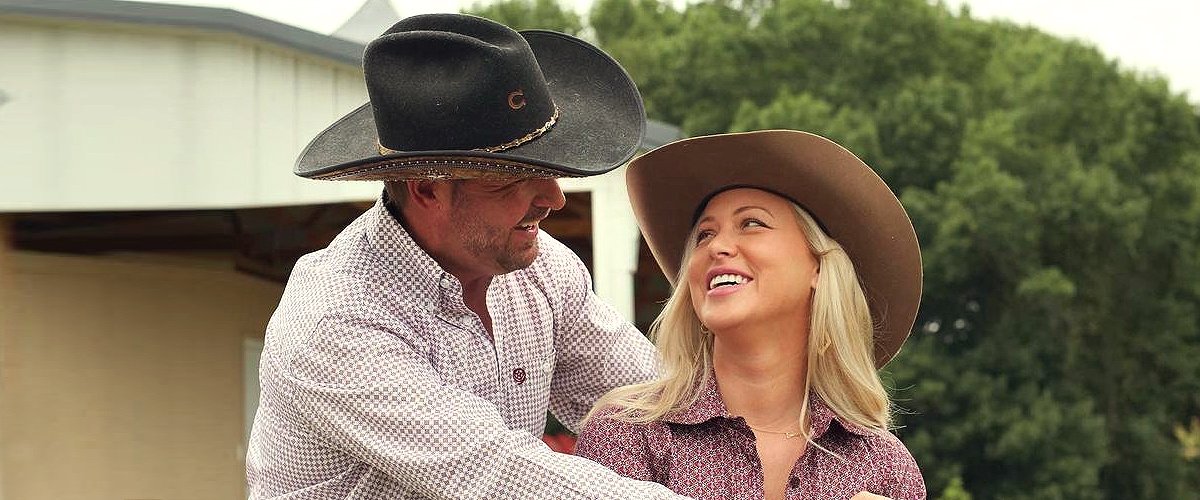 instagram.com/thehollywoodhunter
Exclusive: Freddy Harteis' Fiancée Linsey Toole Details Her Life as a Mom and Jeannie Mai's Drama
Linsey Toole, Freddy Harteis' current partner, exclusively shared with AmoMama some details of her modeling career and life, including how she met her fiancé and her thoughts on Jeannie Mai's drama.
TV personality Freddy Harteis has been making headlines ever since divorcing "The Real" co-host Jeannie Mai, who once said that she was forced to pay alimony to Harteis even though he was allegedly richer than her.
Not only did he find love again in model and former Miss Racing Queen Linsey Toole, but he also became a parent for the first – and second – time. Nowadays, he and Toole are raising daughter Emersyn and son Huck in Nashville, Tennessee.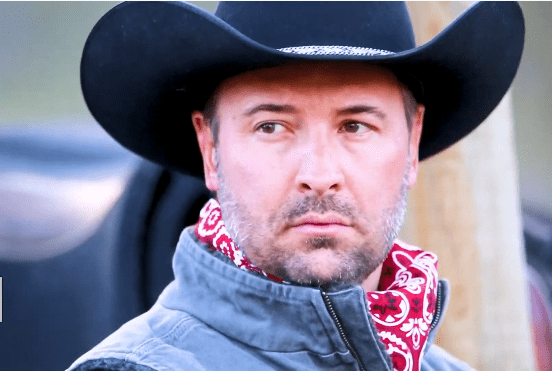 Freddy Harteis in a promo uploaded on YouTube in April 2020 | Photo: YouTube/Freddy Harteis
During an exclusive interview with AmoMama, Toole opened up on her relationship with Harteis, the changes that came with motherhood, why she publicly defended her partner from Mai's accusations, and much more.
[Harteis] is not necessarily looking forward to more children. But I'm the opposite.
AmoMama (AM): Let's start with your life before having children. You were crowned as Miss Racing Queen in 2014, right? What can you tell us about that experience?
Linsey Toole (LT): That was really awesome. It was actually a hard time. I was working for another company. I worked for this man for, like, ten years. He was in the process of dying while I was [participating in Racing Queen], so I was actually taking care of him in the hospital.
In this Racing Queen thing, you had to win each week. So, each week, I was like wiping my tears, and I would just stand up there. I more so wanted it to be over more than anything, just thinking, "Oh, I'll make this because I'm so upset."
And I end up winning the contest! I won a hundred thousand dollars, and I got to travel around to all the Races all over the world, and I got to give out all sorts of awards. It was really, really fun.
(AM): I saw the pictures, and you went to South America, too. Right?
(LT): Yeah! I went all over the world. It was neat because you don't have many opportunities in life where you get to dress up, and I got to dress up all the time. I just felt like a princess. I always got to wear big hats and pretty dresses. It was just nice to be a Queen for a year.
(AM): Then you started working as a model. Do you remember your first modeling gig after Racing Queen?
(LT): After Racing Queen, I did a lot of country music videos here in Nashville. I did a lot of Western wear – Stetson and Wrangler. I did Skechers – the main ads for Skechers. Just anything that kind of came my way that I loved.
It was pretty fun for me. I loved it. I was more like a lifestyle model; I didn't really like bikinis, lingerie, and stuff like that. I wasn't really into anything like that. But anything that just required me to smile and show up by, I loved it.
(AM): What about the modeling gig you've liked the most?
(LT): I really loved the music videos. Those were fun because you got to play the part of the girl in the music video, and I think that was the most fun. Because you hear it on the radio and you're always… everybody envisions themselves as that girl, but to get to play that girl, that was really fun.
(AM): Then you met Freddy. How did you guys meet? I know this might sound cheesy, but was it love at first sight?
(LT): No, not really [laughs]. I met Freddy like ten years ago. I was modeling for a company. I was on the cover of the magazine, and Freddy has a hunting show, so he was at the same place, and he had a friend that was interested in me, so [Freddy] came and got a magazine sign for his friend. And that's how we originally met.
Then, I stayed in touch with him over the years because we'd see each other at the same events all the time, and he was just my friend for the longest time.
Then, he invited me out to his ranch to go on a hunt there, and I was not interested in him at all. Like, at all. But I got to know him, and I got to talk with him. And after getting to know him a little bit more, I was like, "Wow, this is a really, really great guy."
I was being called a homewrecker, and a [expletive], and all these things.
(AM): And now you share two cute kids, Emersyn and Huck. Did you guys know you wanted to have kids as soon as you got together?
(LT): We did not. I actually didn't think I wanted kids. I was, kind of, in the prime of what I was doing, and I was really excited. I was traveling the world and doing so many things that the idea of settling down just was not in my plans.
But, you know, sometimes it's God's plans and not your plans. I got pregnant before Freddy and I even… we really hadn't even been together very long, and I was kind of mad at him at first. [laughs]
I really didn't like him for a couple of months; I was pretty mad at him. And he put up with a lot. So, once I saw what he was willing to work through in order to be together, then I realized, "this guy's going to be a good dad and a good partner."
(AM): Also, do you enjoy being pregnant? Like, the whole process of watching your belly grow, and the cravings…
(LT): No. And nobody enjoys being around me. [laughs]. I'm actually miserable pregnant. I had hyperemesis gravidarum. It's like a sickness that you're constantly throwing up.
So, from the very time that I found out I was pregnant – which was at two weeks – to the very end, I was throwing up. Most people gain weight, but I was really skinny. I just couldn't keep anything down, so everyone around me was kind of miserable, too.
I have an amazing partner, an amazing relationship, amazing family.
(AM): So, which pregnancy was more challenging?
(LT): I think my first one, just because it was unexpected and I was sick on top of it. You see all these girls get pregnant, and you see all the fun things that they go through, take pictures, do all these fun things. And I was just miserable. I couldn't get off the couch. I was like, "man, this isn't the way it's supposed to be."
(AM): Judging by your Instagram account, you and your kids frequently visit your ranch in Colorado. Do you think it's important for children to be in touch with nature and animals at a young age?
(LT): Definitely. My little girl loves being outside. We actually have a toy room, and our family – because we had the first grandkids – they overloaded us with toys, and the kids do not play in the toy room. They want to be outside all the time.
It doesn't matter if it's hot. It doesn't matter if it's cold. It doesn't matter what it is; they want to be in the grass, in the dirt, picking up sticks, picking up acorns.
I love that about them because I think that Freddy and I are both outdoorsy people, and I think it's definitely rubbed off on them, and it makes me proud that they're more into that than they are in TV and toys.
(AM): For the most part, you have stayed silent about Freddy and Jeannie Mai's divorce. That was until she talked about him getting money from her on "The Real." He couldn't talk about it, so you stood up for him. Why did you do that, and what did you think about that at the time?
(LT): Looking back, I kind of wish that I didn't do that because I was giving her what she wanted. But I was very emotional at the time; I was pregnant.
And I was mostly just offended because I felt like she was kind of screaming from the rooftops of being for women and anti-bullying, and there she was, bullying this woman who was pregnant and she did not know, and saying things that weren't truthful.
Anybody who knows Freddy for a certain period of time knows that he is the most loyal, most faithful, most kind, and considerate person. And just him alone, making the stance of staying silent and not saying anything, and just giving her respect, and just keeping their situation private.
The fact that she didn't respect that and was saying things that weren't true… I just emotionally reacted because I was pregnant, and I felt like, "man, you're just lying. You're just flat-out lying about this person who's done nothing to you."
And also, I was emotional because it was painful. I've lived my whole life to be seen as a certain kind of girl, and here I was being called a homewrecker, and a [expletive], and all these things, and I thought, "what a cruel person to allow that to be happening to somebody that's pregnant." So, I just kind of felt like I had to say something.
(AM): Things seem to have calmed down over time, right? She is now engaged and stopped talking about Freddy in public, and you guys have a beautiful family together.
(LT): For sure. Honestly, that situation aside, I couldn't have asked for a better relationship. I have an amazing partner, an amazing relationship, amazing family. I couldn't have asked for things to go smoother.
I feel like God chose the right person for me. And even though we kind of had that little hiccup, it really is like a hiccup in our day. We don't think about it. We don't talk about it. We don't worry about it. We just go on with our lives, and we have a great time.
In the second part of this interview, which you can read here, Toole talked about the greatest challenges she has faced as a mother, her son's heart issues, and what happened to her lost engagement ring.
Please fill in your e-mail so we can share with you our top stories!