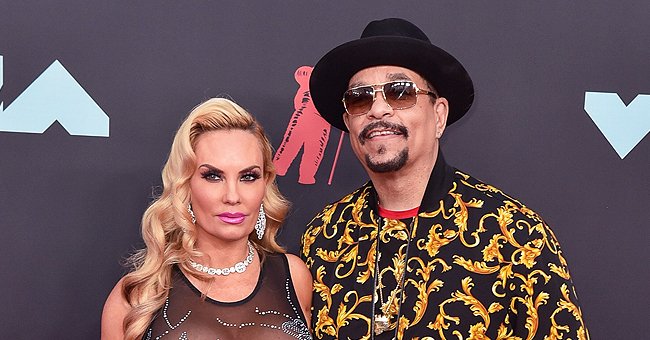 GettyImages
Ice-T's Wife Coco Steps Out with Him in a Street Rocking a Leopard-Print Top & Leather Pants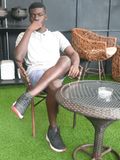 Ice-T and his wife Coco Austin looked elegant as they stepped out in almost matching outfits while taking a stroll on the street.
Coco Austin and her husband Ice-T have an excellent relationship, and over the years, the pair have always found a way to keep the media abuzz about their life.
Recently, Austin shared a picture of herself and Ice-T walking down the street with her neatly manicured nails holding on to his forearms.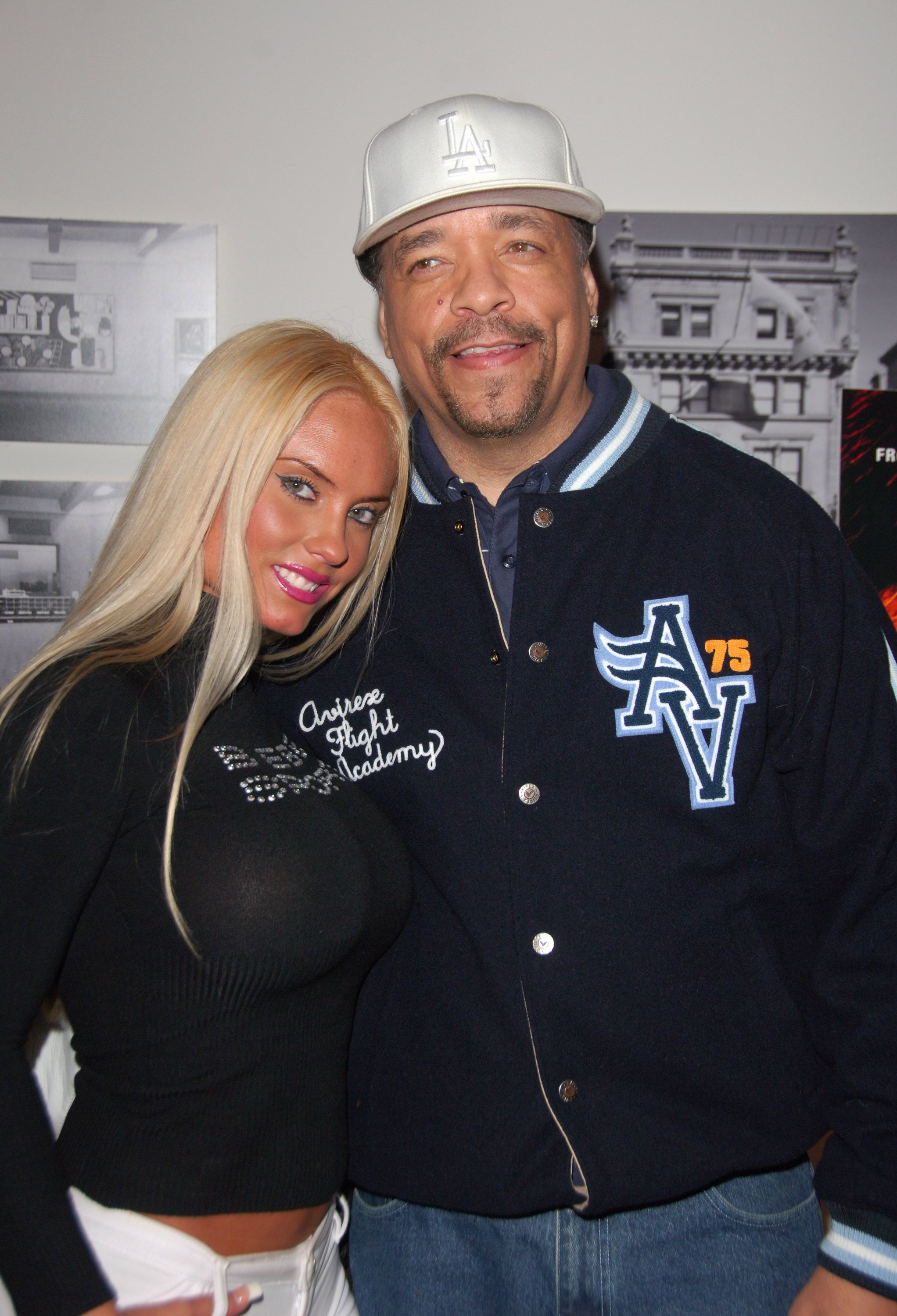 Coco Austin and Ice-T at the "Blood Diamond" New York City screening on November 30, 2006 at MoMa in New York City, New York, United States. | Source: Getty Images
In the shot, Ice-T was in an all-black ensemble that consisted of black pants, a black T-shirt, and black boots. He had his car key in one hand while the other was caught mid-motion.
On the other hand, Austin looked ravishing in her black leather pants and leopard print top neatly tucked in and held in place by a large black belt.
Austin's long blond hair was packed in a tight ponytail that fell to the back, and her sunglasses sat pretty atop her head, giving her the premium stylish look she most likely was gunning for.
She completed the look with large hoop earrings, a ring, and a big black leather bag. She matched the entire outlook with open-toe heeled sandals.
Austin had pink lipstick on her lips, and her face looked to be void of any makeup; however, her eyes were popping as she had highlighted them with eyeshadow and eyeliner. Her nails were also painted red.
The instant physical attraction the pair felt was not enough.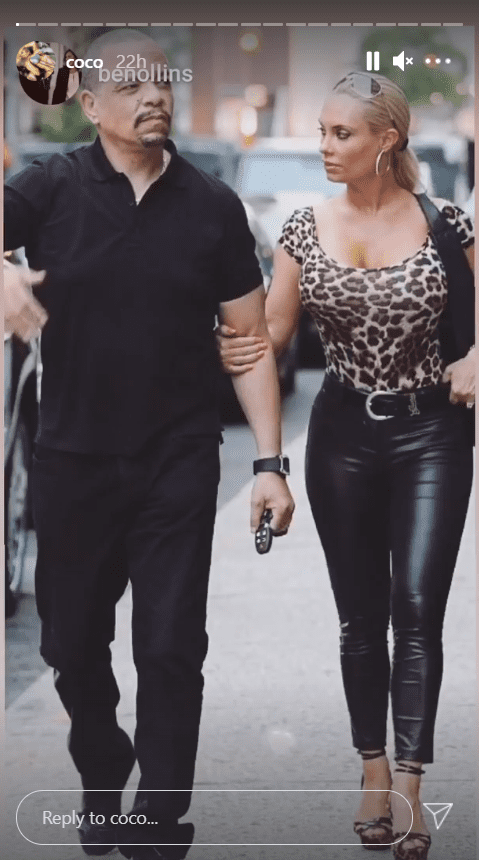 Coco Austin and husband, Ice-T walking side by side on the street | Photo: Instagram/coco
In January 2021, the couple celebrated their 20th wedding anniversary as the new year rang in. Austin wore a sexy sheer dress for the event that and it left very little to the imagination.
The khaki patterned garment had long sleeves and was cut above her thigh, which allowed the model to show off her enviable thighs and skin. Ice-T seemed to be in love with it as he could not keep himself from cuddling with her.
The pair married in January 2002 and renewed their wedding vows on June 4, 2011. They welcomed their first child together, a daughter named Chanel.
Speaking on what made her sure that Ice-T, also known as Tracy Lauren Marrow, was the one for her, the former swimsuit model said the moment she locked eyes with him, she was sure that she felt a connection to him.
For Ice-T, it had to do with one of Austin's body parts, her teeth. He revealed that he was first attracted to her teeth when she smiled before seeing her boobs and behind and became attracted to them as well.
The instant physical attraction the pair felt was not enough as they had to learn more about each other before deciding to spend the rest of their lives together.
Ice-T and Austin, who once had their own reality TV show, are one fantastic couple who are known for their eccentric yet charming views on life, parenting, and love.
Please fill in your e-mail so we can share with you our top stories!