Former WWE Star Tyler Reks Comes Out as Transgender and Reveals Details about Her Transition
WWE wrestling star Tyler Reks has publicly come out as transgender and is now known as Gabbi Tuft. She took to her social media feeds to share about the difficult transition. 
Deciding to reveal a life-long secret, WWE star Tyler Reks has come out as transgender and has taken on the transition journey. Now known as Gabbi Tuft, the former wrestler has shared the news online. 
Revealing the news to family and friends is one thing, but being in the public eye has been a cause of stress and worry on its own. Tuft has taken social media by storm and let the world see her true self.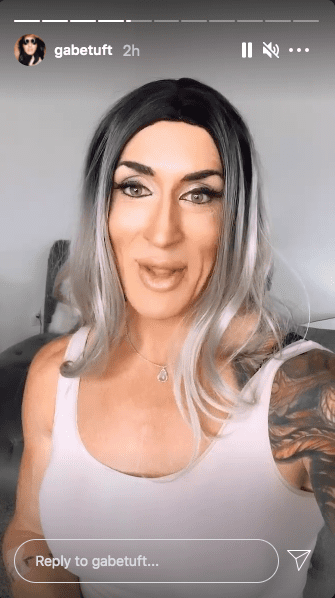 GABBI ALON TUFT 
Posting a picture of the new Tuft sitting in front of a big framed photo of her former self, the "WrestleMania" star revealed that she had undergone some significant life changes. 
The process has by no means been easy for Tuft, but she has struggled through and is now facing it all head-on. The transition has been happening over the last eight months and was a very stressful experience. Tuft said: 
"It's not my place to change any of your core beliefs. Just know that the outer shell may change, but the soul remains the same." 
SUPPRESSED SECRETS 
Tuft has known that she belongs in a female body since she was 10-years-old. She would sneak into her mother's closet to get her hands on the pretty clothes and try them on, feeling it was how it was meant to be. 
[Tuft] avoided going out in public for some time out of fear of it affecting her child. 
The former wrestler suppressed what she has known since childhood for fear of what people would say and think because she was aware of the rejection of being transgender. 
THROUGH THICK AND THIN 
Tuft has drawn strength from the love and support of her immediate family whilst on this journey. Her wife, Priscilla and, her 9-year-old daughter have stuck by her through this transition. 
There has been a definite need for adaptation in Tuft and Priscilla's relationship. The two have been married since 2002 and are learning to navigate the new terrain together. Tuft opened up about the marriage, saying: 
"Our intimate life has changed quite a bit. We're not active in that way right now, but what we've discovered is a whole different part of our relationship."
GROUNDBREAKING 
Being the first WWE star or former star to come out as transgender, Tuft is a true trailblazer. Living life as her authentic self, the 6'5 wrestling star has caused more than just ripples with this news. 
Keeping her family in mind, Tuft has been sure to protect her daughter throughout the process despite her child's open support of her journey. She avoided going out in public for some time out of fear of it affecting her child. 
Changing her Instagram handle and posting a picture may have made her come out as a transgender official in public, but the process and difficulties that came with it are where Tuft's true story lies. 
Aiming to be a beacon of hope to those who are in a similar position to Tuft but lacking the necessary support, the WWE wrestler pledged to be honest and vulnerable to show that it is all worth it in the end.