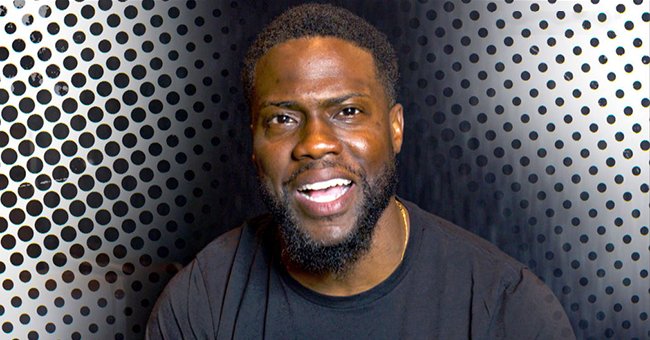 Getty Images
Kevin Hart's Son Kenzo Looks like Dad as He Tries to Hold a Dog like His Baby Sister in a Video

A funny but adorable video posted on Kevin Hart's son Kenzo's Instagram page showed the toddler trying and failing in his attempts to hold a puppy as his older sister did.
Kevin Hart's wife, Eniko Hart, their son, Kenzo, 3, and the actor's daughter, Heaven, soon-to-be-16, combined for an adorable and hilarious video posted on Kenzo's Instagram page.
In the video, Heaven was holding a little black-and-white puppy in her hands. Kenzo went close to his older sister, caressed the dog, and gestured to hold it in his arms like she was doing.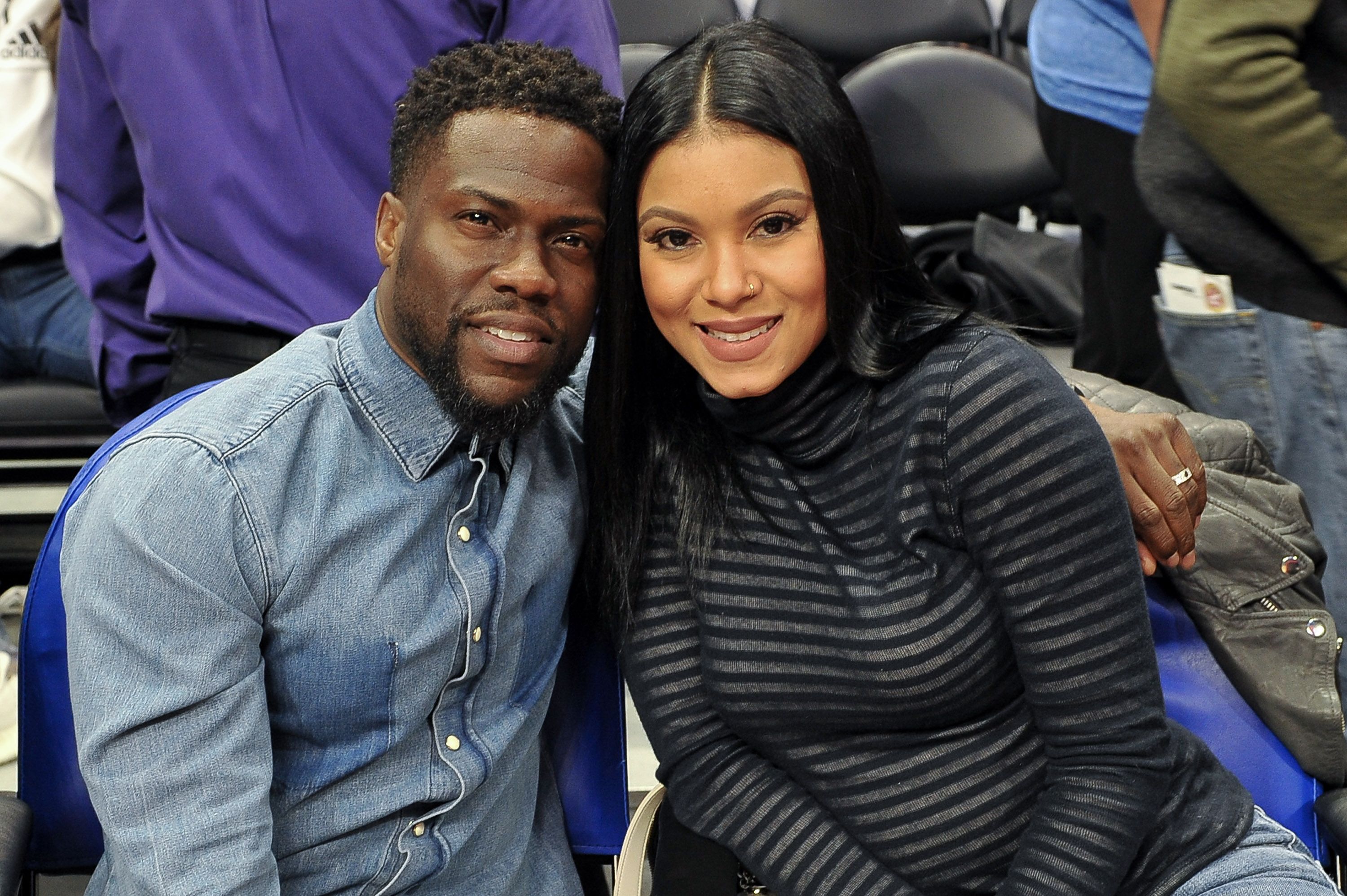 Kevin Hart and Eniko Parrish at a basketball game at Staples Center in Los Angeles on January 22, 2018. | Photo: Getty Images
When she obliged him and placed the puppy in Kenzo's hands, his courage failed him at the last minute, and he made to drop the puppy, moving backward out of fear.
This action generated laughter from his sister and mother who were in the background. Eniko said her son was about to drop the pup and continued laughing while Kenzo smiled, wondering what had just happened. The post's caption read:
"I wanna hold him like sissy..but I don't! ?."
Many fans who commented on the video post found it funny and adorable. One fan said Kenzo and his sister are twins, while another user said Heaven is beautiful. Many other fans reacted with laughing emojis, red heart emojis, and heart-eyes emojis.
Eniko and Kevin welcomed Kenzo on November 21, 2017. The actor and comedian confirmed his son's birth in a tweet and thanked God for being amazing.
The party generated controversy as some people viewed it as cultural appropriation and offensive.
After his birth, Kenzo did not cease to amaze many fans with his overload of cuteness, as observed from multiple pictures of him as a baby which showed him looking like the happiest baby ever.
Whether the cute tot was chilling with his mom, hanging out with his dad, or playing with his older siblings, he always wore a precious smile on his face.
His parents love every moment with him and usually go the extra mile to show him that love with some lavish birthday parties held in his honor. In 2018, they threw a cowboys-and-Indians-themed party to mark his first birthday.
The party generated controversy as some people viewed it as cultural appropriation and offensive. However, Kevin corrected that impression, saying the party was based on western movies and not a racial slur.
Kenzo's second birthday party had more meaning for Kevin. It gave the superstar the chance to celebrate with his family after surviving a scary motor accident for which he underwent successful surgery.
Kevin and Eniko welcomed their second child together, a baby girl named Kaori Mai, on September 29, 2020. The actor shares his older children, daughter Heaven, and son, Hendrix, 13, with his ex-wife, Torrei Hart.
Please fill in your e-mail so we can share with you our top stories!