ESPN Baseball Reporter, Pedro Gomez Dies Unexpectedly at 58 — See the Announcement
Pedro Gomez passed away suddenly and unexpectedly at 58. He was a reporter for ESPN, and the outlet released a statement confirming his death.
Pedro Gomez, a reporter for ESPN who covered baseball, died unexpectedly at 58 on February 7, 2021. No cause of death has been announced. 
Gomez started reporting for ESPN in 2003. James Pitaro, the president of ESPN inc. shared that his colleagues were shocked and saddened by his death.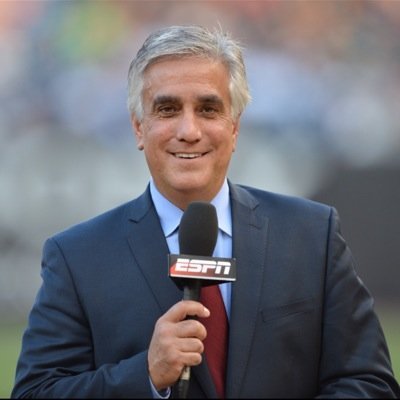 Pitaro, in a statement to ESPN, praised Gomez and said that he was an elite journalist who was at the highest level, and the achievements he accomplished professionally are recognized universally.
The outlet shared a statement from the Gomez family, which shared that he had been more than a TV personality. He was a dad, husband, mentor, and coach. The family's statement shared:
"Pedro was far more than a media personality. He was a Dad, loving husband, loyal friend, coach and mentor. He was our everything and his kids' biggest believer."
Gomez's parents were Cuban immigrants, and he received his journalism degree from the University of Miami. Before working at ESPN, he had a successful career reporting on sports for other outlets. 
For six years, he wrote for the Arizona Republic as a sports columnist and baseball reporter. He spent time working for Miami News, Miami Herald, and the Sacramento Bee.
ESPN remembers SportsCenter reporter Pedro Gomez, who passed away unexpectedly today at the age of 58.https://t.co/0Q75PlBEvG pic.twitter.com/4B5r7OG9Ni

— ESPN PR (@ESPNPR) February 8, 2021
He was well-known for covering Major League Baseball, and during his long career, he covered 20 All-Star games and over 25 World Series. He was a familiar face for baseball fans. 
ESPN revealed that Gomez had once said that the 6th Game of the 2003 National League Championship Series had been his favorite game that he had ever covered. He had previously shared:
"Jim Witalka and I were whisked from behind the Cubs dugout, where we were getting ready to do on-field interviews with the NL Champs for the first time since 1908."
This @pedrogomezESPN visit with SVP is a lasting window into his talent as a journalist and character as a man. https://t.co/gfa4Cwd5ih

— Adrian Wojnarowski (@wojespn) February 8, 2021
Gomez will be missed by his family, ESPN colleagues, and MLB fans. He leaves behind his wife, Sandra, his daughter, Sierra, and two sons, Rio and Dante. 
The sporting world lost another beloved reported this year. Sekou Smith, a reporter and analyst for the NBA passed away at 48 in January 2021. 
January 27, 2021
It was reported that Smith had tested positive for COVID-19, but it is unclear whether it was responsible for his death. The NBA shared the news of his death on Twitter. 
Adam Silver, the NBA commissioner, said in a statement that Smith was one of the most dedicated and affable reporters in the NBA and that he will be missed greatly.