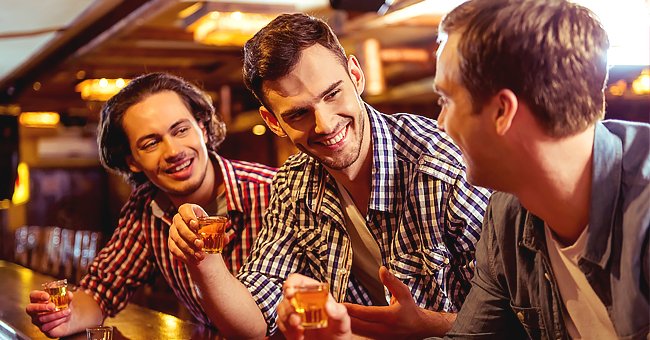 Shutterstock.com
Daily Joke: Jack and His Friends Are Talking at the Bar

One night, Jack and two of his friends, Robert and Ace, talked in a bar. Robert said he believed his wife Christina is cheating on him with the electrician.
Jack and Ace immediately began asking him how he discovered this information. Robert explained that he came home one day and found the wire cutters under the bed, which belong to someone else.
Jack and Ace nodded in agreement with what Robert told them. Ace then said that he thinks his wife Cara is having an affair with the plumber. Jack and Robert asked how he got his information.
Three male friends enjoying drink at a bar. | Photo: Pexels
Ace responded that he found a wrench under the bed the other day and that it wasn't his. Jack then said he suspected his wife Rose of having an affair with a horse.
Ace and Robert were equally shocked by his claim. Jack then explained that he was serious because he found a jockey under their bed the other day when he came home.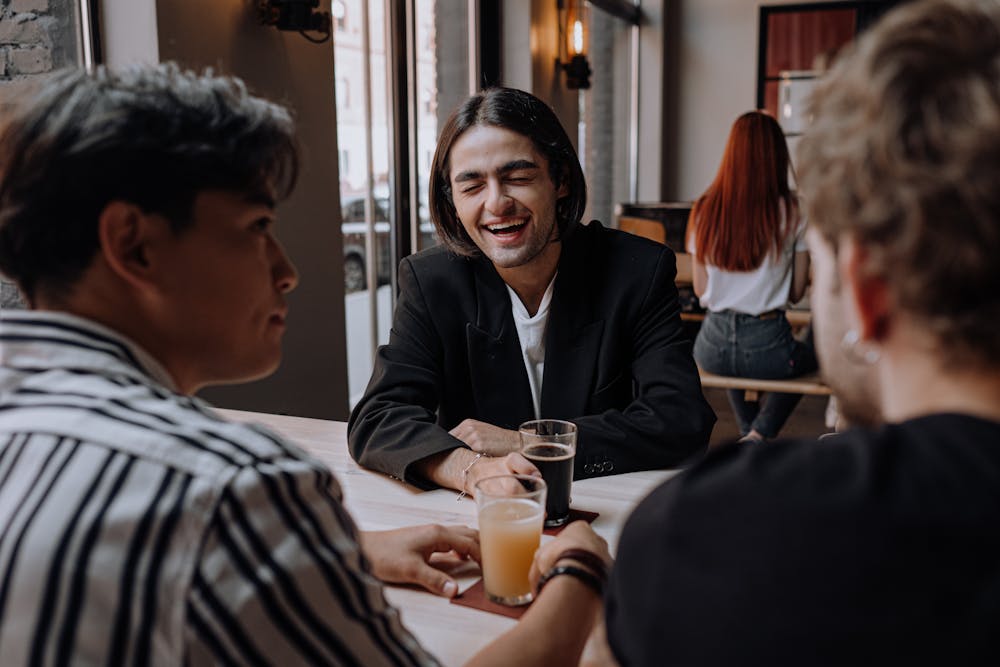 Three male friends enjoying drink at a bar. | Photo: Pexels
FIVE MEN AT A BAR
A group of five men walked into a bar, and one of them ordered a round of drinks for him and his friends. The men raised their glasses for a toast, "To 51 days!" They then enjoyed their drink.
One of the men asked the bartender to serve them another drink. Again they toasted, "To 51 days!" and they drink. After the third round, the bartender inquired as to what the toast meant.
The bartender's question was laughed at by the men. One of them replied, "We just finished a jigsaw puzzle that said 'two or four years' on the box. We completed it in 51 days!"
REINDEER WALKED INTO A BAR
In an America deep south bar crowded with people and bustling with activity, a reindeer confidently stepped through the door and up to the bar. Like a regular customer, the reindeer ordered a martini.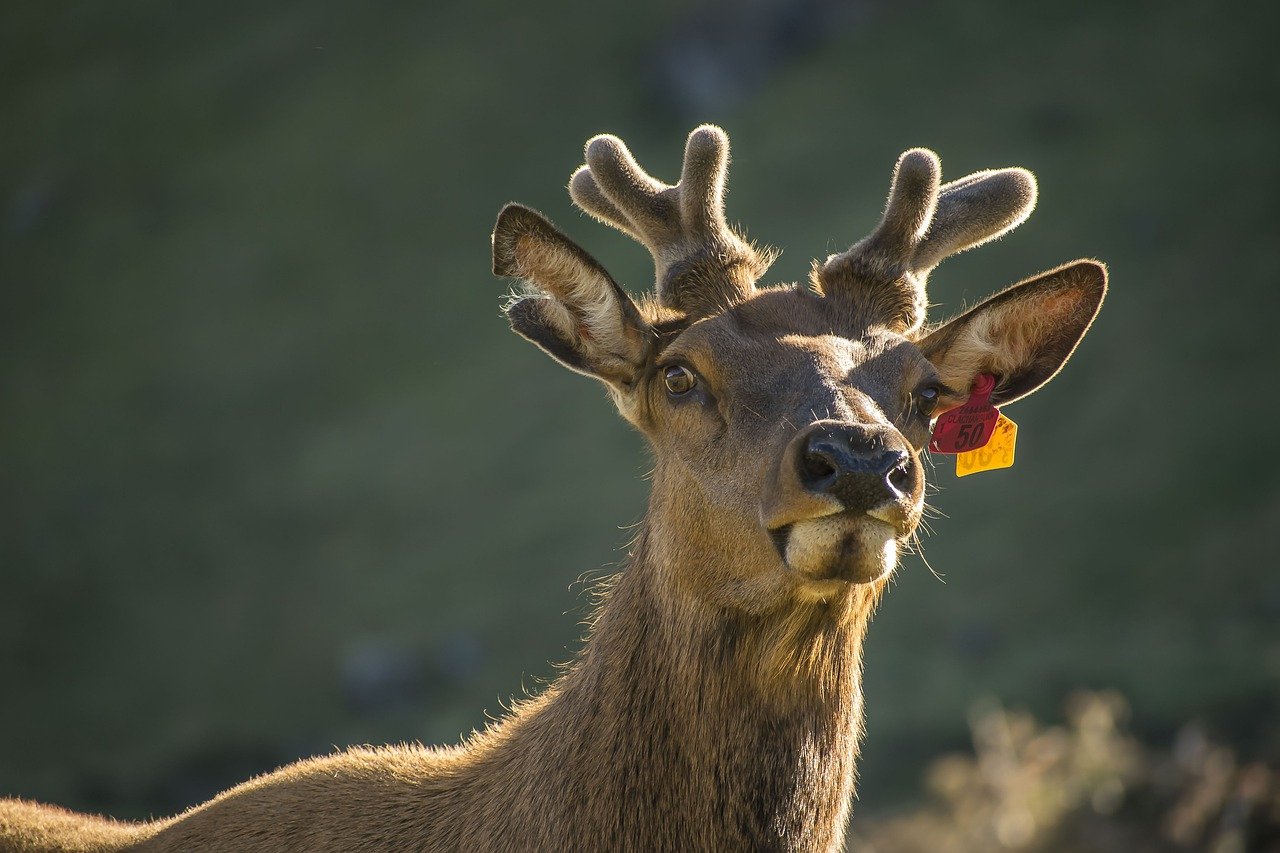 A dramatic picture of a reindeer. | Photo: Pixabay
The bartender looked unsurprised by this. He mixed the drink and poured it out. The reindeer presented the bartender with a 20-dollar bill from his hoof after receiving his drink.
It was quite a strange sight, but the crowd seemed oblivious that the reindeer was there at all. The noisy entertainment continued as it always does each night.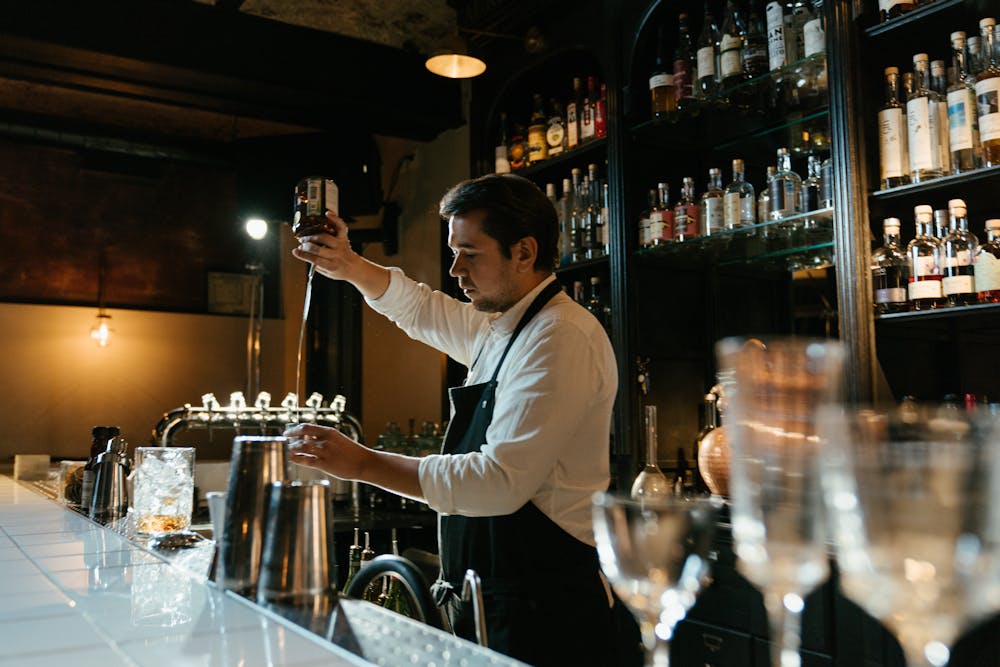 Bartender pouring drink into a glass. | Photo: Pexels
The bartender later returned some coins as change after accepting the payment. He expressed his wonder as he handed back his change, saying he had never seen a reindeer in the bar before.
The reindeer scrutinized the change as if something was wrong. Then he said to the bartender, "Well, buddy, at these prices, I will be the last reindeer you will see here."
Source: Starts At 60
Please fill in your e-mail so we can share with you our top stories!