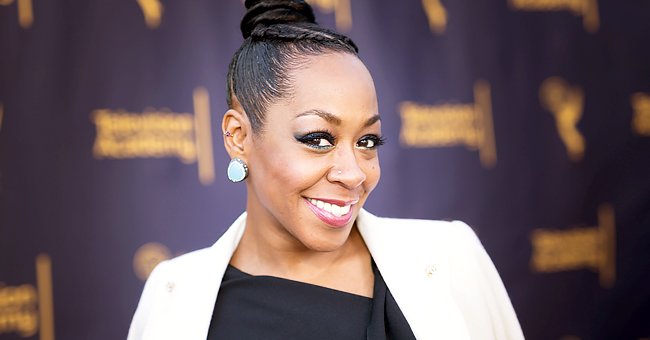 Getty Images
Tichina Arnold Turns Heads Strutting in a Snake-Print Face Mask With a Fendi Top & Tight Pants

Multi-talented actress Tichina Arnold showed off some confidence as she made heads turn walking majestically in tight pants and a Fendi top.
"Everybody Hates Chris" matriarch Tichina Arnold embodies confidence and poise in whatever she does. In a new video shared on Instagram, she flaunted her confidence and curvy figure.
Arnold captured herself rocking a green snake printed face mask, a Fendi top, and tight velour pants that showed off her trim thighs.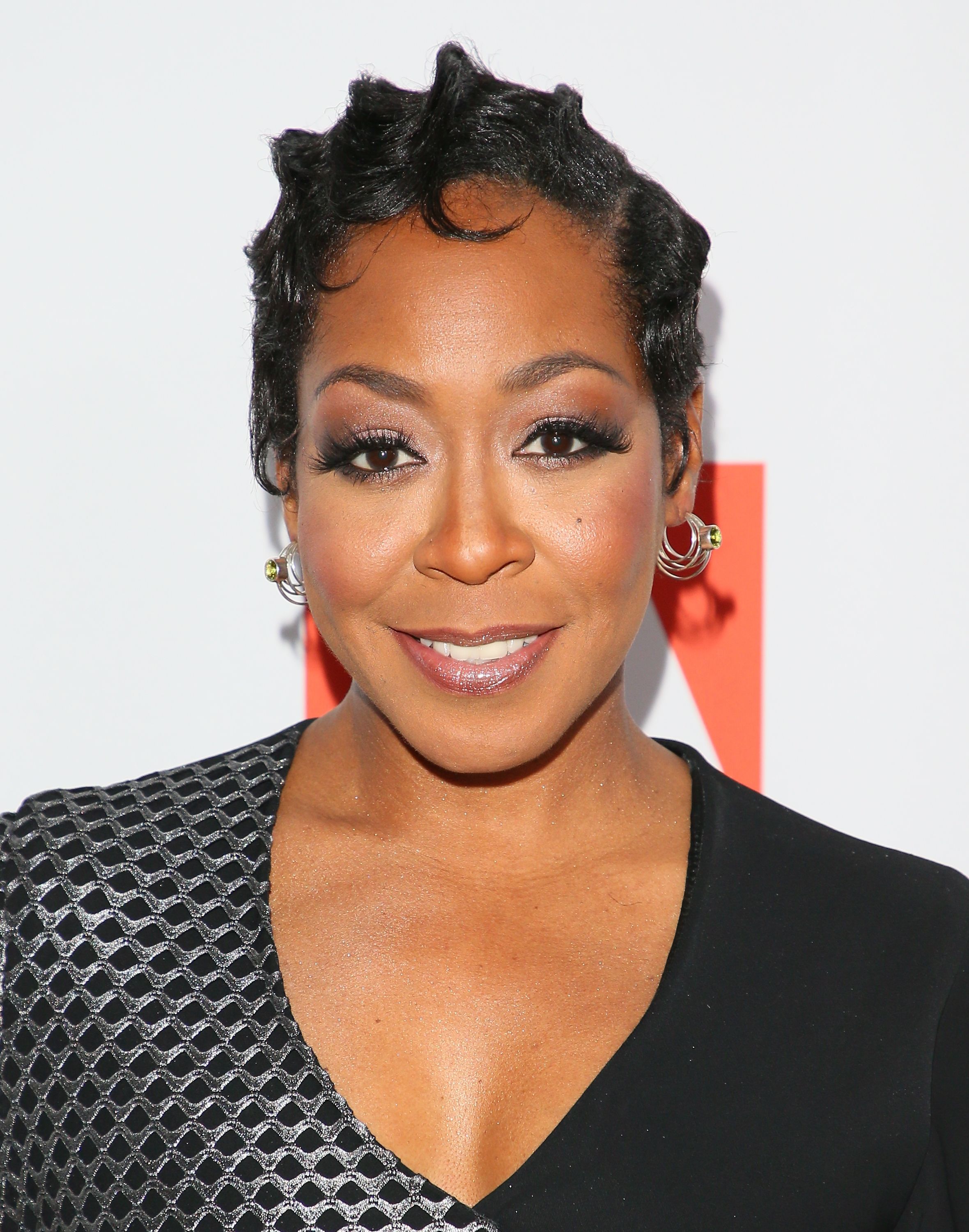 Tichina Arnold attends the 68th Annual ACE Eddie Awards on January 27, 2018 | Photo: Getty Images
She completed the look with a white and black patched jacket, which she left the buttons undone, and black leather boots that had high block heels.
Arnold accessorized with green sunshades, a black belt, a silver bracelet, and huge silver hoop earrings that dangled by the side of her face. Her hair was packed in a high ponytail atop her head. The post had the caption:
"HappyTuesday, folks. Eat a taco. Take a break. #WalkwithTICHINA Artist: @sango_ & @xvromar Song..."
In the clip, Arnold took her steps in large strides, and as she approached the camera, she gave a fierce side-eye that added some spice to her majestic strides.
The video, which was shared with her 2.2 million followers, had over 29,000 views and likes. There were lots of comments from fans and lovers of Arnold praising and complimenting her.
Arnold also enjoys exercising and doing yoga at least 3 to 4 days a week.
Most people commented on how beautiful she looked, with some pointing out that her eyes were captivating. Some others expressed that Arnold's walk did it for them.
A fan stated that the 51-year-old looked to be aging backward and was getting finer as the days went by, while another person pointed out that Arnold had a beautiful body; one she knew how to maintain. Someone summed it up nicely saying:
"Damn, your awesome. I've always loved your look and still... And still."
Over time, Arnold has never been afraid to go bold with her diet. She enjoys at least 1960 calories daily as opposed to the regular 1200 calories for women, and this has in no way affected her because all her meals are made from healthy ingredients.
She expressed that she loves cooking with her daughter Alijah and making a wholesome meal was something they enjoyed doing together. Aside from eating healthy, Arnold also enjoys exercising and doing yoga at least 3 to 4 days a week.
Last year, she appeared on CBS's "The Neighborhood" alongside Cedric the Entertainer. Speaking on the role, she said she was glad to be on a predominantly Black show on a major network as this showed that inclusivity was important.
Born Tichina Rolanda Arnold, she was married twice - first to Lamon Brewster and later Rico Hines, whom she divorced in 2016. Her daughter Alijah whom she welcomed with boyfriend Carvin Haggins, is most important to her besides her work.
Please fill in your e-mail so we can share with you our top stories!