Elizabeth Hurley, 55, Stuns Posing in a Chic High-Slit Emerald Green Dress — See Fan Reactions
British actress Elizabeth Hurley sends hearts racing as she posed in a sexy high-slit Emerald green dress that beautifully hugs her curves.
Over the years, fans have gotten used to seeing actress Elizabeth Hurley flaunt her beautiful hourglass figure in various two-piece swimsuits. 
However, Hurley's 1.9 million followers recently got treated to something different, as the brunette bombshell chose to go a little less daring with her choice of outfit in a new Instagram photo.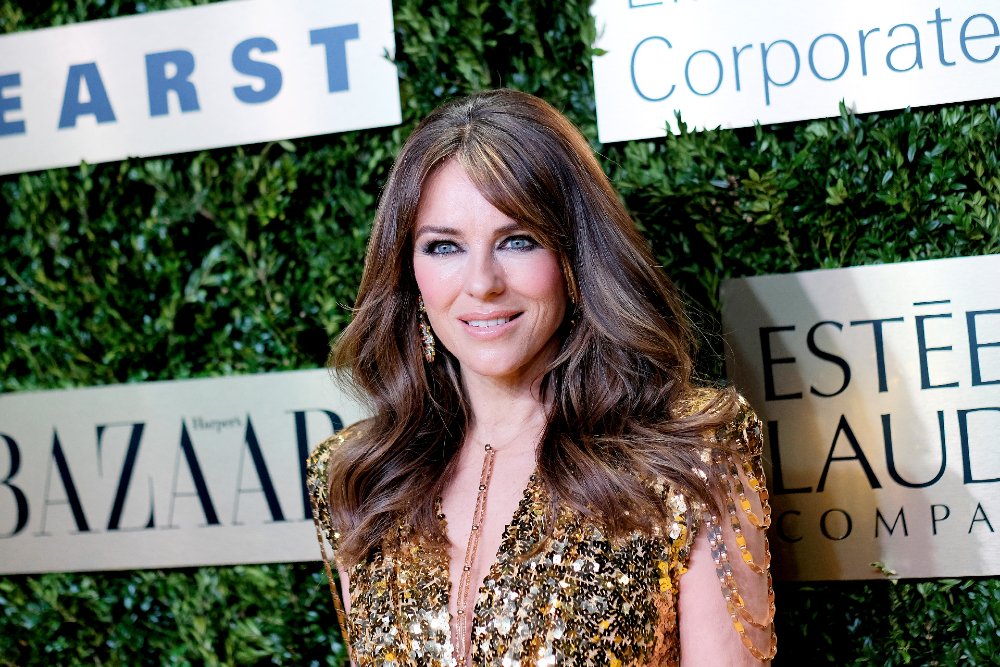 Despite going for a less revealing outfit, Hurley still managed to set hearts racing in her sparkly emerald green gown, which perfectly accentuated her killer curves.
The lovely dress also had a high-slit that did well to cover up but still show off a fair amount of skin, and fans could not help but rave about her beauty. 
The snow-covered background beautifully contrasted Hurley's outfit, and her long dark hair, which stretched down to her shoulder, gave her a complete chic look. She captioned the photo writing:
"Oooooh.... it's heavenly to be back in Herefordshire #letitsnow."
The photo quickly garnered several comments, with most of her followers in awe of her beauty and grace. Most of the commenters were so captivated by her beauty that they completely ignored the lovely outfit and focused on Hurley.
One particular commenter even likened the "Austin Powers" star's beauty to the "heavens," while others showered Hurley with earthly praise.
Hurley has had to spend much of the last few months self-isolating with her family and loved ones in her home in Herefordshire.

Many of Hurley's followers are men, and unsurprisingly most of the comments on her recent post came from her male fanbase. However, not every man is thrilled by Hurley's penchant for showing off too much skin. 
Over the years, she has received a fair amount of criticisms for her choice of outfits. Last month TV personality Piers Morgan attacked the actress after sharing some sexually provocative pictures of herself. 

The "Good Morning Britain" co-host labeled the pictures "thirsty" and "creepy" and went further to bring up her son while dissing her on a January broadcast of the show.
Hurley usually ignores hateful comments, but Morgan mentioning her son must have touched a nerve, as she took to Twitter to clap back. In her post, she revealed that the racy pictures were taken by her 80-year-old mom and not her son, as Morgan implied.
Meanwhile, Hurley has had to spend much of the last few months self-isolating with her family and loved ones in her home in Herefordshire due to the novel coronavirus pandemic. 
Besides bonding with family and turning her mom into her paparazzi, Hurley also picked up a new hobby during the self-quarantining period — marmalade-making!
She has been showing off her new skill to her fans, and it has even led to her being suggested for a part in "Paddington 3" by her ex-boyfriend Hugh Grant.
There is no confirmation if there would be a third installment for the movie, but Hurley would surely add another angle to the franchise.