TMZ: Larry King Left Handwritten Will before His Death — Here's What His Kids Will Get
The late Larry King reportedly left a handwritten will before his death splitting his estimated $2 million estate between his five children. The veteran broadcaster penned the note two months after his divorce from Shawn King.
Even until his last breath, Larry King kept things simple and always made his children his priority. According to reports by TMZ, the broadcasting giant left a handwritten will before his demise.
The note, which was penned about two months after he filed for divorce from his seventh wife, Shawn King, shows that the TV host wanted to split his $2million estate between all of his children.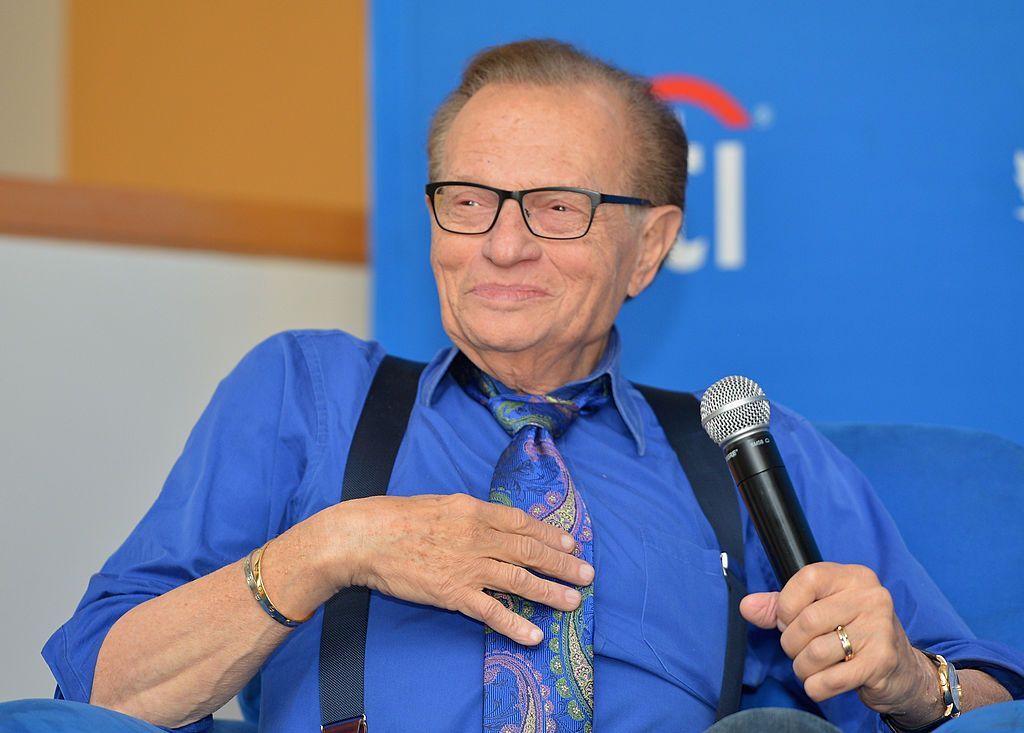 King had five children from his seven marriages and wrote in the document, which was created on October 17, 2019, that he wanted his wealth to be distributed among them. An excerpt of the note read:
"In the event of my death, any day after the above date, I want 100% of my funds to be divided equally among my children Andy, Chaia, Larry Jr., Chance & Cannon."
Read Larry's handwritten letter to his youngest kids. https://t.co/L772fx3wKz

— WCBS-FM (@WCBSFM) February 12, 2021
Unfortunately, the will was written before the King family experienced a series of tragedies when two of the show host's children passed away in quick succession. His oldest kids, Andy and Chaia, died within 23 days of each other last year.
[Shawn] noted that the 87-old-old put up a strong fight against the virus but succumbed to the infection.
Andy died of a heart attack in July, and daughter Chaia passed in August following a diagnosis of lung cancer. "The Larry King Now" host was estimated to have a net worth of about $50 million before his death.
Fans may recall that King passed away earlier this year on January 23, 2021. According to Shawn, who was with him in the last moments, the legend died from a sepsis infection that was not related to his COVID-19 diagnosis.
Larry King's Handwritten Will Splits His $2 Million Estate Among His Children​ https://t.co/TqCJgAHqbn

— People (@people) February 11, 2021
The actress, in an interview, recalled her last moments with King. She mentioned that the broadcaster was ready to go. She noted that the 87-old-old put up a strong fight against the virus but succumbed to the infection.
The "Monaco Forever" star mentioned that the television host's last words were about his children and how much he loved them during their final video call. King was laid to rest shortly after his demise. 
Shawn dished on the funeral ceremony, describing it as intimate and beautiful. She noted that no press was present, and each member of the family donned the deceased's signature suspenders to honor him.