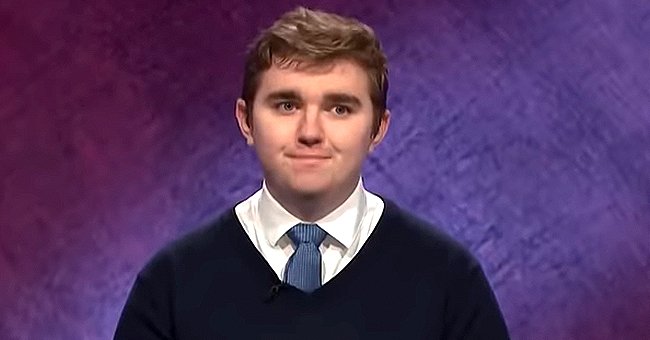 youtube.com/TODAY
Five-Time 'Jeopardy!' Champion Brayden Smith Unexpectedly Dies at 24

"Jeopardy!" champion Brayden Smith has passed away at the age of 24, as confirmed by his mother on Twitter.
Brayden Smith, a "Jeopardy!" champion, has passed away unexpectedly at the age of 24, as confirmed by his mom in a heartbreaking post on Twitter.
He was called "Alex's Last Great Champion" by fans, as he appeared in the last episodes that the late host, Alex Trebek, hosted. He was a five game-winner.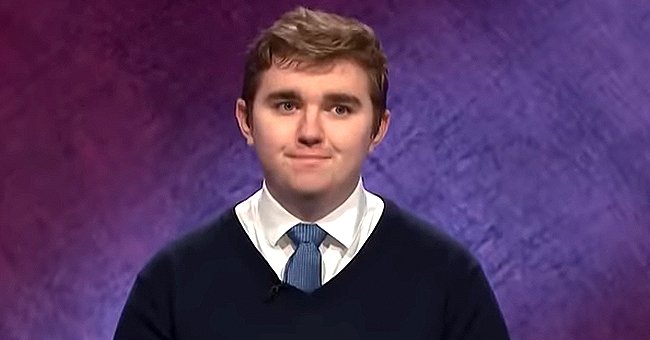 Brayden Smith passed away in February, 2021, Las Vegas. | Photo: Youtube/TODAT
Many fans of the show took to social media to share their condolences for the Smith family. Many commented about the obvious chemistry they had observed between Smith and Trebek during his time on the show.
His mother, Debbie Smith, tweeted that he had passed away unexpectedly and that they were grateful he was able to live out his dream on "Jeopardy!" She wrote:
"We are so grateful that Brayden was able to live out his dream on @jeopardy."
Brayden was born in Henderson, Nevada. He graduated from the University of Nevada and had plans to attend law school. Appearing on the show had been a lifelong dream of his.
The show's Twitter page shared their message of condolences for the late contestant. It read that the "Jeopardy!" family was heartbroken by the news, and he had been kind, funny, and brilliant.
In a video last month on the game show's YouTube channel, Brayden had talked about the late and beloved host, Trebek's legacy. Brayden discussed his own experience of the show in the video.
During the tribute video, Brayden shared his admiration for Trebek and his continuation on the show, even though the host had been sick. Brayden shared in the video:
"To put on a brave face and go out there every day and continue to give America and the world some good cheer, especially this year."
Trebek had announced he was battling cancer in March 2019. The late-game show host had been diagnosed with stage 4 pancreatic cancer.
The host of 8,200 episodes of "Jeopardy!" passed away in November. He filmed the last episodes of the show in October 2020. In one episode, he shared a touching speech about togetherness.
His last episodes were aired in January of 2021. Although there has not been word of an official new presenter, the show has filmed with guest presenters such as "Jeopardy!" champion Ken Jennings.
The end of 2020 and the first few months of 2021 has seen the deaths of some of TV's most extraordinary personalities, such as Larry King, who died on January 23rd.
Please fill in your e-mail so we can share with you our top stories!