Stevie J Shares Sweet Videos of Daughters Eva and Bonnie Bonding over Sister Time
"Love & Hip-Hop" star Stevie J recently spent some quality time with his two daughters Eva and Bonnie. The doting dad shared some adorable pics and videos of the precious moments on his Instagram page.
When Steven "Stevie J" Jordan is not in the studio making iconic music or entertaining audiences with his relaxed persona on reality TV, he is a doting father to six beautiful children.
Among the six are his daughters, Eva Giselle, 10, who he shares with his ex-girlfriend, Mimi Faust, and Bonnie Bella, 4, who he shares with his ex-fiancé, Joseline Hernandez.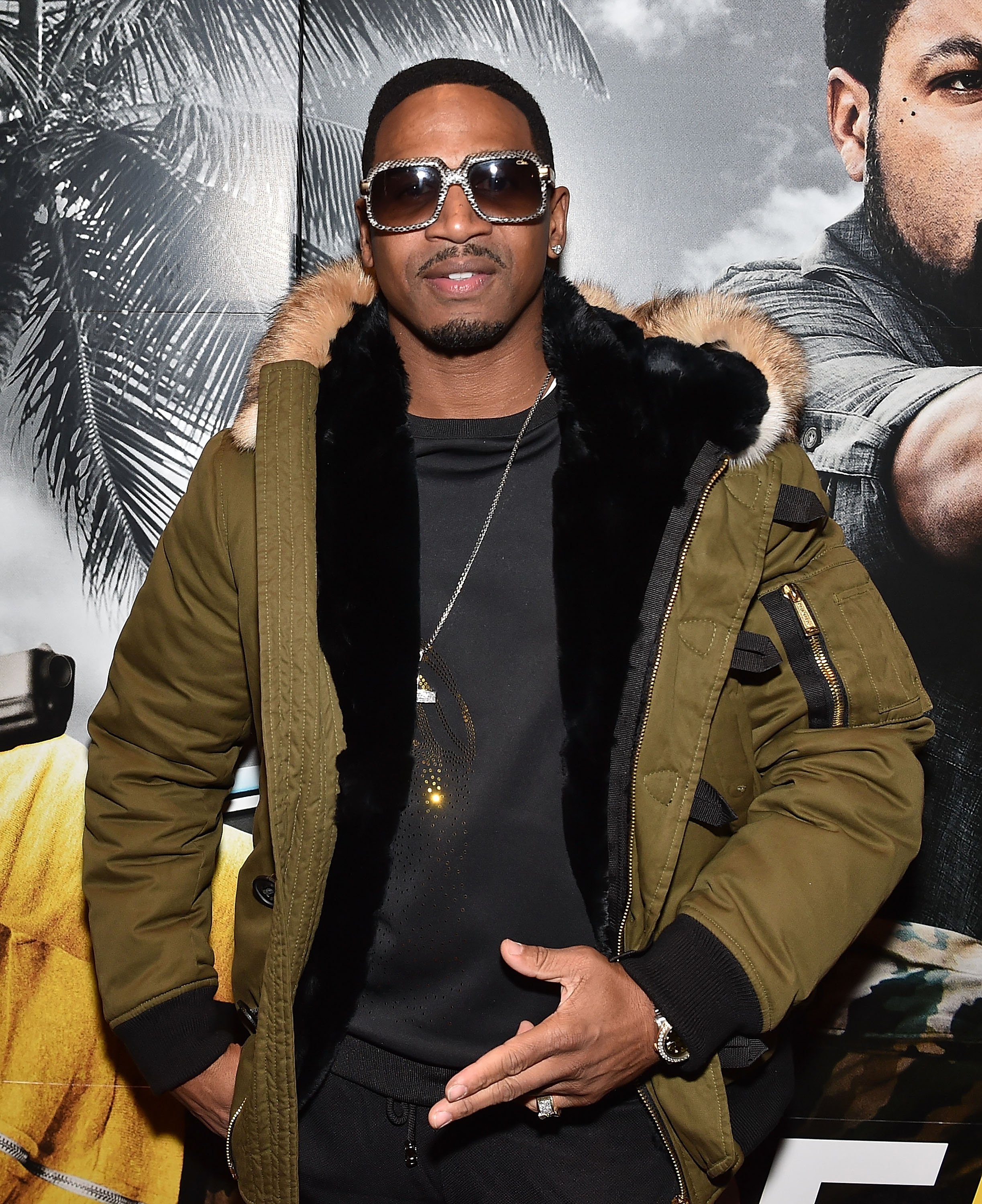 PLAYTIME WITH DADDY
Recently, Jordan spent some time bonding with Eva and Bonnie and shared some pics and videos on his Instagram page. In the videos, the girls could be seen having fun with social media filters.
The videos also showed the close relationship between the sisters despite their different mothers. In the last photo, the American DJ posed for a selfie with his daughters. He captioned:
"Been so long. Nothing or anybody will get in between our ❤️ ? #DaJordans."
Jordan's fans were thrilled to see the reality star bonding with both his youngest daughters and documenting it on social media. Several applauded the family in the comments section.
One fan commented, "I don't care what anybody says about Stevie J, he claims, supports, and loves his children ... And for that he's a stand up guy," while another added, "Salute a real father and shout out to their mothers,"
THE JORDANS' REUNION
This wasn't the first time that Jordan's youngest daughters have spent time together, although it is a rare occasion. At one point, the sisters had not been pictured together in a year.
Faust's partner Tamera Young bashed the Grammy Award-winning producer for being an "Instagram dad."
When Eva and Bonnie posed for a picture in July 2019, it was a precious moment because it was their first picture together since 2017 when Jordan gathered his entire clan, including his four older children, for an epic family picture.
FAUST VS HERNANDEZ
The period between 2017 and 2019 presented some challenges for Jordan to coordinate bonding time for Eva and Bonnie due to the heated tension between their mothers. 
Faust had filed a temporary restraining order barring Hernandez from coming within two hundred yards of Eva, citing Hernandez's violent, erratic, and irresponsible behavior.
INSTAGRAM FATHERHOOD
As much as Faust and Hernandez did not get along, the two mothers did agree on one thing when it came to Jordan. Both women claimed that the reality star did not spend enough time with his daughters
When Faust's partner Tamera Young bashed the Grammy Award-winning producer for being an "Instagram dad," Hernandez chimed in and revealed that Jordan hadn't been to see his daughter since his marriage to singer Faith Evans.
Fortunately, it looks like Jordan, who almost faced jail time for not paying child support, is on a mission to mend his relationship with his kids' mothers and remain a present father.