Jessica Pegula's Parents Own the Buffalo Bills — What to Know about Her Family
Jessica Pegula is a fast-rising tennis star, but beyond her career, the 26-year-old lives a luxurious life as the daughter of one of America's top billionaires. With an inspiring rise to wealth, here are things to know about Jessica's famous family.
Tennis star Jessica Pegula is making waves in sports but what many might not know is that she is currently the world's richest tennis player — an achievement she owes to her parents.
Born to Kim and Terry Pegula, the 26-year-old grew up in one of America's wealthiest families. Want to learn more about the famous family? Read on to get all the details!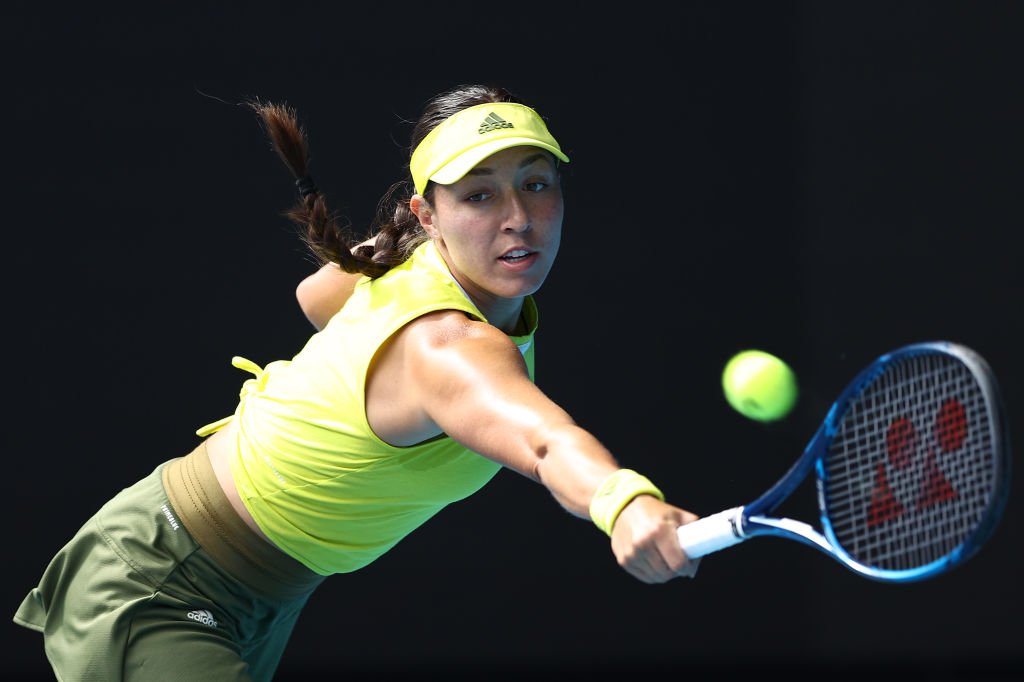 JESSICA PEGULA'S PARENTS
Jessica was born to billionaire businessman Terry Pegula who initially made his first fortune in fracking before venturing into the oil and gas and sports industry.
Formerly majoring in mathematics in college, Terry later switched to petroleum engineering after landing a scholarship. Upon graduation, he joined the oil marketing company Getty Oil.
In 1983, Terry started his oil and gas company, East Resources, with a loan from family and friends. Gradually, the business mogul rose to the top, making the company a multi-million dollar corporation.
In 2010, Terry sold the bulk of East Resources' assets to Royal Dutch Shell for $4.7 billion. Today, he is undoubtedly a force to reckon with in the oil and gas industry.
In addition to his oil and gas career, Terry has also made himself quite famous in the sports industry. In 2013, he bought the popular ice hockey team, Buffalo Sabres, for a whopping sum of $189 million.
Despite being in the public eye, Jessica has managed to keep her private life away from the media.
Three years later, Terry made yet another big move when he outbid major rivals Donald Trump and Jon Bon Jovi to purchase NFL club Buffalo Bills for over one billion dollars.
While Terry was making all of these major business moves, he had the support and backing of his wife, Kim Pegula. The duo tied the knot in 1993. 
Like her husband, Kim had humble beginnings. Though abandoned at a young age, she was determined to make it through life's ordeals, and now, it's safe to say she achieved her dreams.
Kim is currently actively involved with Terry's businesses, serving as the President of his Sports and Entertainment company. Automatically, this makes her one of the principal owners of the Buffalo Bills.
Sarah Thomas will make history as the first woman to officiate in a Super Bowl 👏

She will be the Down Judge at Super Bowl LV. pic.twitter.com/Ts7dbhNKud

— SportsCenter (@SportsCenter) January 19, 2021
JESSICA PEGULA'S MANY SIBLINGS
Though Jessica is probably the most famous of their kids, Terry and Kim are also parents to four other kids, Michael, Laura, Kelly, and Matthew.
While Michael and Laura are products of Terry's first marriage, he shares Jessica, Kelly, and Matthew with Kim. Together, they all make for an amazing family with diverse interests.
Like their dad, Michael is an avid lover of the Buffalo Sabres. The proud dad of three formerly played ice hockey while schooling at Orchard Park High School.
He is also a former marine officer, actively serving between 1997 and 2002. Today, Michael is the proud owner of a health agency center in LA and enjoys discussing his love for ice hockey.
Laura, also a lover of the Sabres, graduated with a geology degree and has previously worked as a gas explorer. Now, she is happily married and runs a restaurant alongside her husband.
Huge thanks to the Bills operations staff and of course @BioReference for coordinating it all. https://t.co/oSMs3lCI20

— Kim Pegula (@KimPegula) January 6, 2021
For Kelly, her interest lies in music, and she has relentlessly pursued this. The talented musician is gifted in playing multiple instruments, including guitar, piano, and drums. She also has excellent vocal skills and hopes to be in a band one day. 
Unlike the rest of his family, Matthew supports the Philadelphia Flyers. He plays several sports, including football and lacrosse. The youngest Pegula reportedly also hopes to play ice hockey someday.
JESSICA'S TENNIS CAREER
Despite growing up in one of America's wealthiest families, Jessica was hell-bent on stepping out of her father's shadow and making a name for herself.
Jessica soon found love in tennis, where she has made a name for herself. She is currently ranked the world's No. 61 tennis player and seems to be making her way to the top gradually.
Despite her passion for the sport, Jessica once considered quitting tennis after suffering knee and hip injuries, which forced her to spend about 18 months in recovery.
However, refusing to give in to defeat, Jessica returned to tennis and has since recorded several impressive achievements and success.
At the 2015 US Open, Jessica had her first win in a Grand Slam tournament after recording a 7-5, 6-3 victory against Alison Van Uytvanck.
2021 goals:
Reach the fourth round of a major ✔️@JLPegula continues her sizzling form with a 6-2 6-1 win over Mladenovic. #AusOpen | #AO2021 pic.twitter.com/eOdyPz0LPr

— #AusOpen (@AustralianOpen) February 13, 2021
Over the years, she has increased her popularity in the tennis world, often making it to quarterfinals or semi-finals of major tournaments like the Australian Open and US Open. 
Recently, Jessica made headlines after defeating Elina Svitolina in a quarterfinal qualifying match at the Australian Open. This marks Jessica's first time being one of the top eight in a Grand Slam tournament.
Hahaha so goood🤣😘😘 https://t.co/mFAUWmepwm

— Ons Jabeur (@Ons_Jabeur) February 11, 2021
JESSICA'S LOVE LIFE
While Jessica has been working hard at her career, the 26-year-old has also been fully invested in her personal life, especially her relationships.
Despite being in the public eye, Jessica has managed to keep her private life away from the media. However, the tennis star is reportedly currently dating Taylor Gahagen.
Jessica, who has quite an impressive following on social media, often shares pictures of her and her boo, and from all indications, their relationship is as loving as it gets.
With a thriving career, a loving relationship, and an amazing family to support her, Jessica Pegula is ready to take on the world, and from the look of things, there is no stopping her!