Jamie Foxx Sends a Heartfelt Birthday Message to Daughter Corinne & Shares Cute Family Photos
Hollywood icon Jamie Foxx took to social media to honor his oldest child and fellow star Corinne Foxx, celebrating her new age and sharing his heartfelt wishes.
Movie star Jamie Foxx was all about his grown daughter, Corinne Foxx, who recently turned a year older. Foxx took to his Instagram page to share many lovely photos of his beloved daughter.
The proud dad did not spare any sweet feelings, gushing over the birthday girl and praising her with the warmest words. The first photo in his upload showed the beautiful actress rocking Bantu knots and a stunning glam.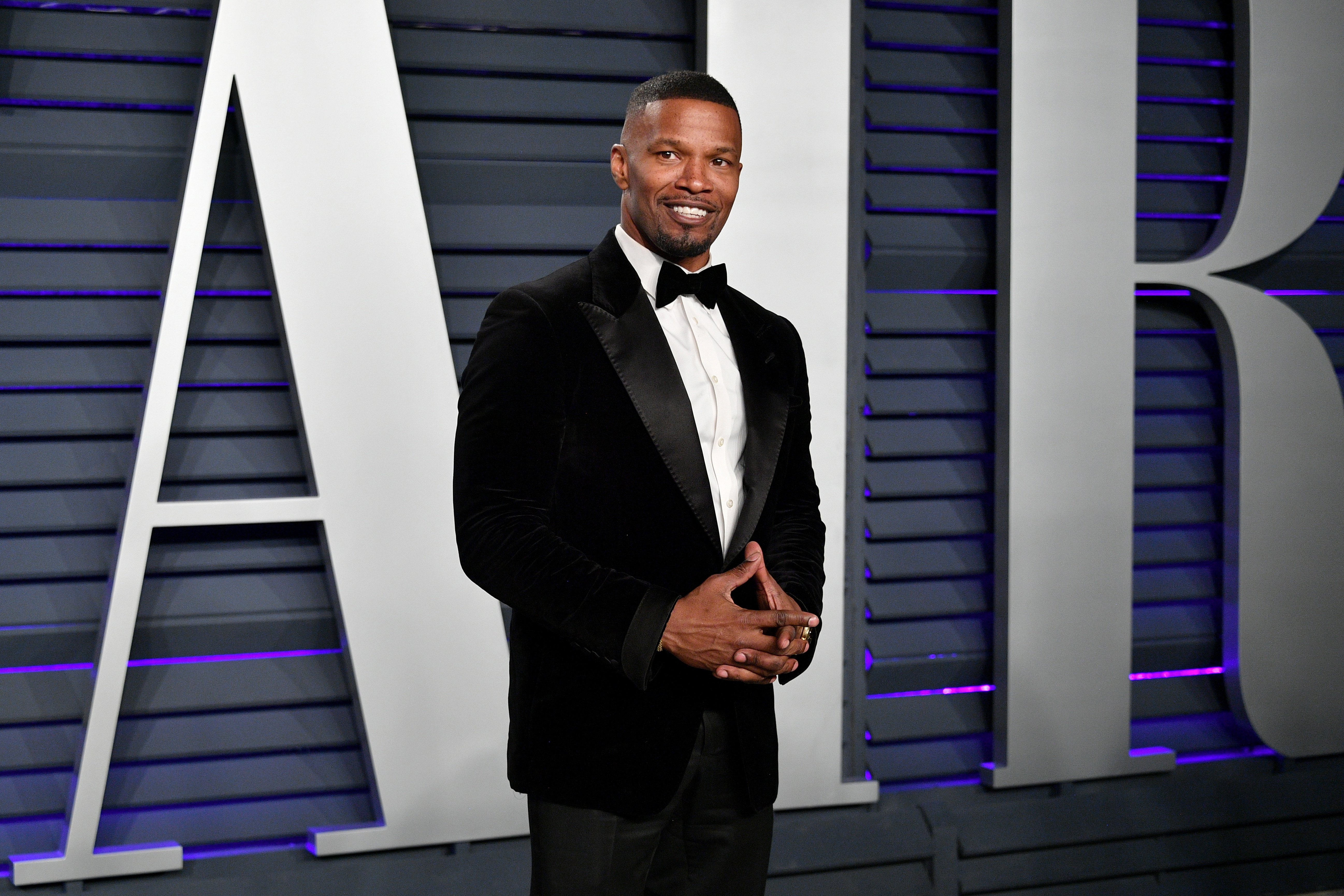 The next few slides gave fans glimpses of what Corinne's sense of style entailed, making sure to include her different photoshoot sessions where she channeled fabulous looks and tasteful fashion.
The award-winning dad added adorable throwback photos of him and the celebrant when she was a child, flaunting some of their old father-daughter moments. Foxx gushed in his caption thus:
"I want to take time out to wish HAPPY BIRTHDAY!!!!!...to the most amazing daughter in the world…@corinnefoxx You amaze me every day..."
Corinne is Foxx's daughter with his former lover, Connie Kline, and It is no doubt that he is smitten by her. The star dad who never fails to show it on social media gets the same love from his daughter.
Corinne shared that Foxx has never been on the set of any movie she was featured in.
The pair have an impressive father-daughter relationship and fans love to see it. Last year, Foxx introduced fans to another of his daughter's talents. The actor had posted a video of Corinne singing her heart out.
The star actress perfectly delivered a powerful rendition of Alicia Keys' "Empire State of Mind," and Foxx was in total awe of her flawless singing. The movie star did not hide his excitement in the video as he flipped out his phone to film her.
Many fans were blown away. They liked that Foxx gushed over his daughter and noted that she was exactly like him. Music star Antonique Smith exclaimed that Corinne was like her daddy when it came to their talent.
Corinne, 27, might be the daughter of a big-screen icon, but her dad makes sure to stay out of her business, making sure she carves her own niche on her terms. 
Once when she co-hosted Entertainment Tonight, Corinne shared that Foxx has never been on the set of any movie she was featured in. However, this does not stop him from being protective of her.