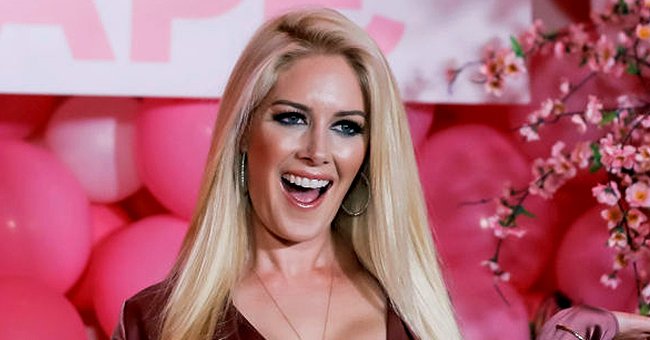 Getty Images
Heidi Montag Breaks Her Silence on Recent Pregnancy Speculations
American TV personality Heidi Montag has just laid rumors of her expecting a baby to rest after she shared a tweet that her fans found utterly unbelievable.
Heidi Montag may be judging herself too hard — that's what her fans think. The beautiful TV personality recently broke her silence on the recent pregnancy speculations on Twitter. In a tweet Montag shared in the early hours of February 14, she wrote,
"No I am not pregnant yet. Just a little overweight."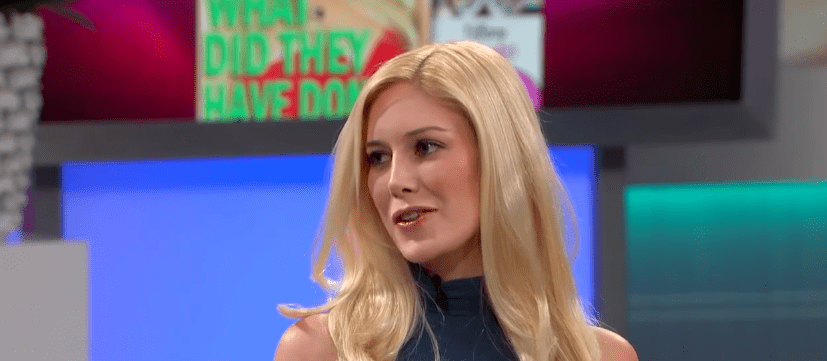 Heidi Montag during an episode of "The Doctors" | Photo: Youtube / The Doctors
Her fans immediately responded to the tweet. A majority of them found it unbelievable because they think she does not look overweight — on the contrary, they think she looks fabulous. One fan wrote,
"I'm sorry Heidi that people are speculating if you are pregnant. And you aren't overweight, you are [expletive] GORGEOUS!"
There were many who thought the same, but some decided to troll her about her weight. Montag did not remain silent at their barrage; she clapped back at them, tagging them "disgusting people," promptly telling them "bye."
That didn't stop them because, at some point, she had to tell one she called a "troll" to "get lost." Rumors that the "The Hills" star was expecting her second child started circulating a month after she was pictured having fun in the Carpinteria surf wearing a neon green swimsuit.
Montag hopes her next child will be a girl even though she doesn't mind a boy.
As though her curvy frame wasn't enough to get the pregnancy rumor going, her husband, Spencer Pratt, rebuked her on a video he shared to his IG story on Valentine's Day.
Apparently, she had taken a bite of their son Gunner's grilled cheese sandwich instead of eating the Caesar salad she ordered — typical pregnant women's language.
It is also common knowledge that Montag and her husband have always wanted a sibling for their son. In 2019, the couple revealed that they want to have a child but were waiting on a go-ahead from MTV.
At the time, "The Hills: New Beginnings" had just been renewed for a second season, and both Montag and her husband of 12 years, Spencer Pratt, were likely to join the cast.
Montag and Pratt tied the knot in November 2008, and they welcomed their son Gunner Stone in October 2017. Fans can't wait to hear news of their conception.
Montag hopes her next child will be a girl even though she doesn't mind a boy. However, if it happens to be a boy, the TV personality has stated that they might have to add one more, bringing the final tally up to three. Goodluck Montag!!!
Please fill in your e-mail so we can share with you our top stories!