RHOA Star Kandi Burruss Speaks Out about Her Friends Tiny & TI's Sexual Abuse Scandal
"The Real Housewives of Atlanta" (RHOA) star, singer, and businesswoman Kandi Burruss recently spoke out about her friends Tiny and TI's sexual abuse scandal, defending the two stars against allegations.
Appearing on "Watch What Happens Live with Andy Cohen" (WWHL), Kandi Burruss spoke to the host about sexual abuse allegations laid against Tiny Harris and TI. The "RHOA" star defended her two famous companions.
She commented negatively on the public's reaction to the sexual abuse claims. Burruss stated that there is a trend where everyone assumes parties are guilty before they are proven innocent rather than vice versa, stating that she doesn't like it.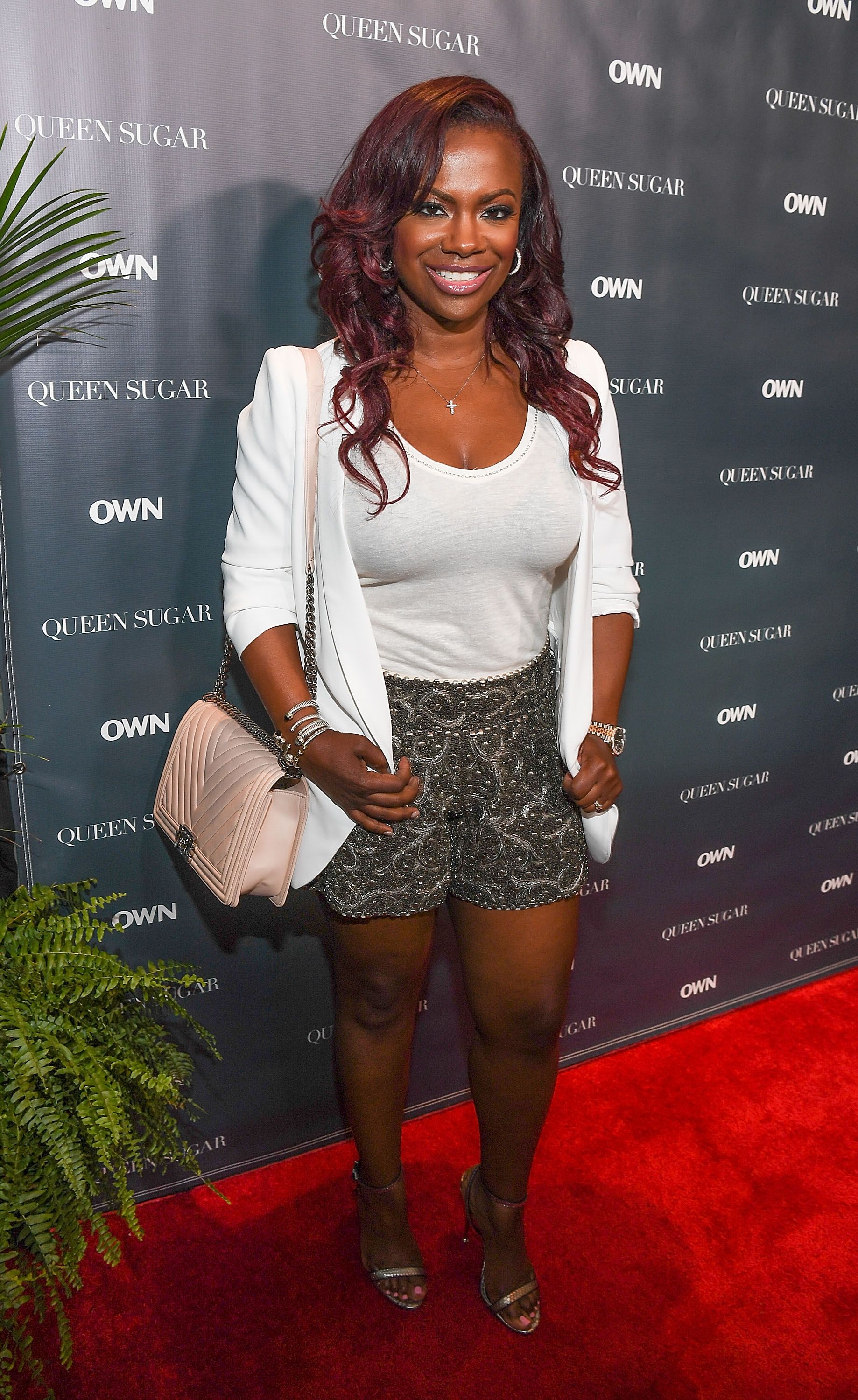 CLOSE-KNIT
The "RHOA" television star continued, emphasizing her extremely close relationship with Tiny and TI, stating that she grew up with Tiny. Speaking specifically about her bond with Tiny aka Tameka Cottle, Burruss said: 
"What I will say is, Tiny is my sister, and I have never personally seen her doing any of that."
The allegations have had real-world repercussions for rapper TI and his wife. Consequently, their reality TV series "T.I. and Tiny: Friends and Family Hustle" has been suspended.
KANDI BATTLES ALLEGATIONS
Burruss herself is no stranger to battling claims of sexual misconduct. In 2017, "RHOA" co-stars Porsha Williams and Phaedra Parks accused her and her husband Todd Tucker of drugging Williams for sex.
Their now ex-friend Peterson also accused TI of laying a gun to her head.
However, it eventually came out that these accusations weren't true. In the end, Parks had made the rumors up. 
SABRINA PETERSON
The accusations against Tiny and TI were laid by Sabrina Peterson, who shared a bunch of screenshots showing DM's from multiple women citing that TI had sexually assaulted them. TI's rep responded: 
"Mr. and Mrs. Harris want to be on record and more importantly, want the public to know they emphatically deny [...] the egregiously appalling allegations..."
Their now ex-friend Peterson also accused TI of laying a gun to her head. Peterson said the incident occurred in the view of young children.
XSCAPE DAYS
Burruss is not always being caught up in the rumors surrounding her friends. She knows how to have a little fun as well.
In August 2020, the singer-songwriter shared some throwback photos of her R&B group Xscape days. Standing in quirky poses, the group looked like they were thoroughly enjoying themselves.
Although Burruss was happy to share the throwback photos, she doesn't seem to hold the past group in the highest regard. In 2017, she claimed that she would not be getting back together with Xscape.
She claimed that one of the reasons is that all the group members have different perspectives when it comes to running a business. Another, she stated, is because she is always painted as the bad guy.