Check Out Dionne Warwick's Tweet to Taylor Swift after Listening to 'Love Story' Re-Recording
Legendary musician Dionne Warwick has got Twitter aflutter with her fun tweets to fellow celebrities. Her most recent tweet was directed to pop singer Taylor Swift.
Dionne Warwick, 79, joined Twitter a few months ago, and she's been a delight to follow! The singer actually went viral for her honest posts about life, her career, and other musicians.
She's posted about or to people like rapper Snoop Dog, Chance the Rapper, and many more. Most of the other celebrities have actually replied to the iconic musician via the social media platform.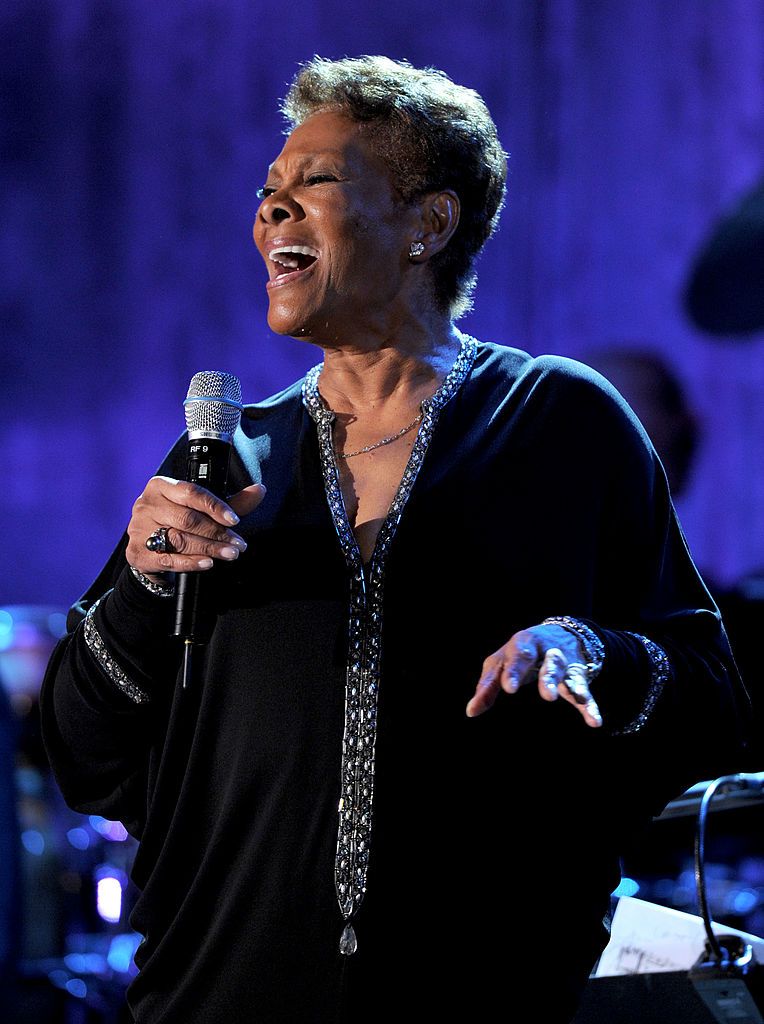 However, some people thought her tweets were written for her by someone else, and she replied to this notion. In early December 2020, Warwick revealed in a video how she ended up on Twitter.
The star shared how her niece, Brittani, introduced her to the social media platform, thinking they could enjoy it together. The singer flaunted her skills, saying she knew she was very good at tweeting.
The "Heartbreaker" artist tweeted Taylor Swift, 30, on December 3, 2020. She wished the pop singer a good day and encouraged her to keep her head high before Swift picked up on the message and replied.
Three days later, the pop musician shared with Warwick, who has a new series in the works, that she'd just seen the tweet. She confessed that she was a big fan and revealed that she respected the legendary artist a lot.
Swift concluded her message by thanking the star for wishing her well and, in turn, wished her a wonderful holiday season before thanking her for spreading joy during the festive time.
Warwick ended the interaction by wishing Swift happy holidays and asked her to continue uplifting people with her "wonderful spirit." This wasn't the last time the icon spoke about the pop singer.
This is a case for @netflix. Please don't ask who I would cast to play me as it would obviously be @TEYANATAYLOR. pic.twitter.com/acGbBKGFfH

— Dionne Warwick (@dionnewarwick) December 16, 2020
Hours after the "Cardigan" vocalist announced her ninth studio album, evermore, Warwick tweeted about her again. On December 10, 2020, the legendary artist shared that she'd been following Swift's career.
Just when it seemed their interaction had come to an end, Swift recently released a new version of the song "Love Story."
She explained that she tried to keep up with the new generation's music. The icon praised the younger woman for handling the music industry with grace and poise before giving her support.
I finally listened to Love Story (Taylor's Version), and I want to be friends. @taylorswift13 do you have room for one more friend? For incentive, I just learned how to send animated texts!

— Dionne Warwick (@dionnewarwick) February 16, 2021
Just when it seemed their interaction had come to an end, the pop singer recently released a new version of the song "Love Story." The release was part of her re-recordings for her first six albums.
Warwick tweeted her support to Swift on February 17, 2021, revealing that she'd listened to the new version of "Love Story." She asked the pop musician if she could be her friend, jokingly adding:
"For incentive, I just learned how to send animated texts!"