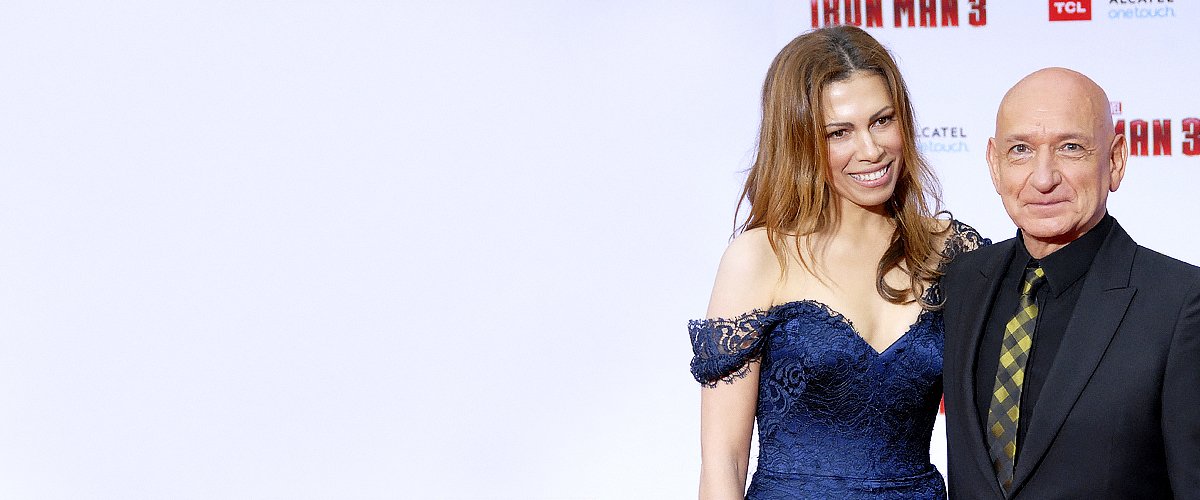 Getty Images
Daniela Lavender Is Ben Kingsley's Much Younger 4th Wife — Who Are His Other Spouses?

For legendary actor Ben Kingsley who is currently married to his fourth wife, Daniela Lavender, love has not always been easy. Read on to find out all about his past relationships and controversial love life!
Daniela Lavender is most popular as the wife of legendary actor Ben Kingsley. Though the two have been married for over a decade, Kingsley has not been so lucky with women in the past.
With three failed marriages, a humiliating cheating scandal, and many more issues, here is a breakdown of Kingsley's tumultuous relationships so far.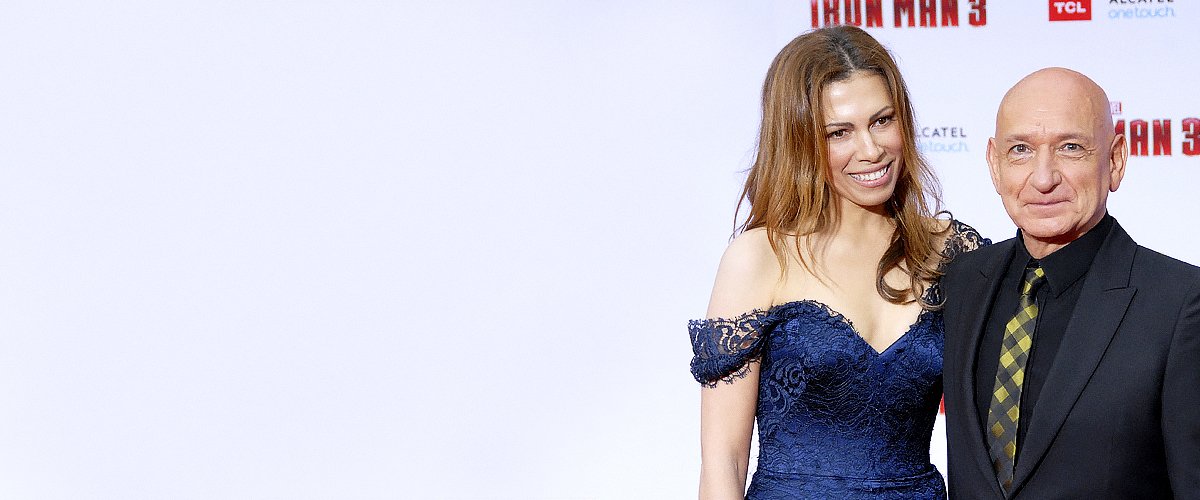 Sir Ben Kingsley and wife Daniela Lavender at the Los Angeles Premiere of "Iron Man 3" on April 24, 2013 | Photo: Getty Images
A FIRST ATTEMPT AT MARRIAGE
Kingsley's first marriage was to British actress Angela Morant of the "Brookside" fame. The two got married and welcomed two children, Thomas and Jasmine, before separating and getting a divorce in 1972.
With both being very young at the time, Daniela and Ben's love could not stand the test of time, and they soon separated.
SECOND CHANCE AT LOVE
Still maintaining his love for women in the entertainment industry, Kingsley tied the knot with prolific theatre director Alison Sutcliffe. Together they welcomed two sons, Edmund and Ferdinand.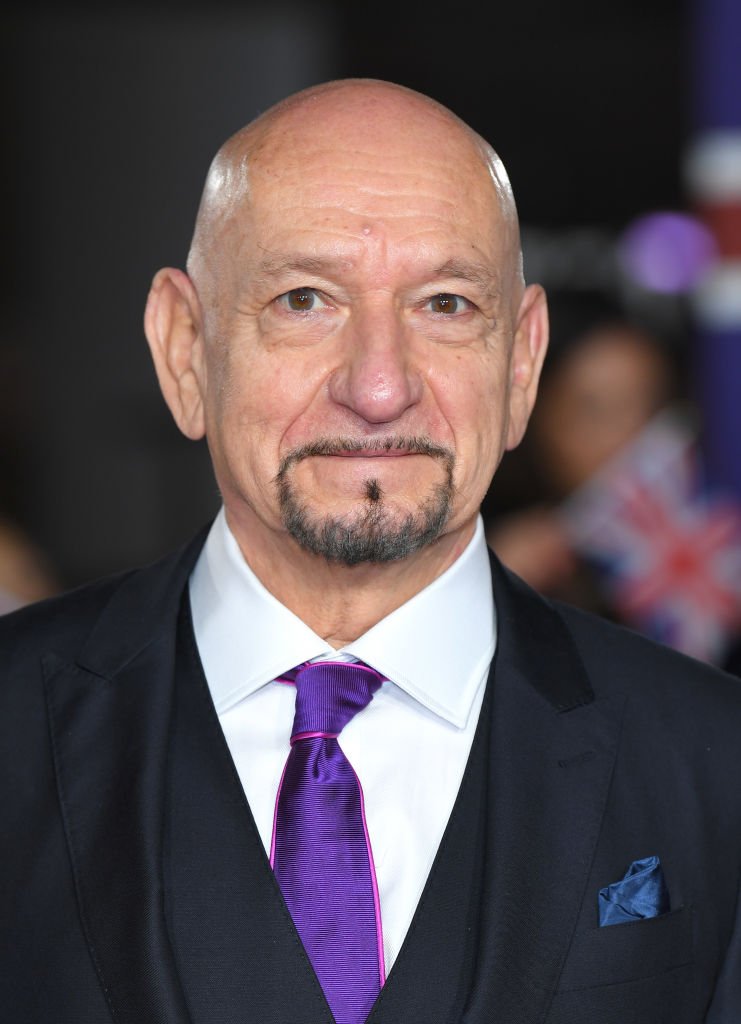 Sir Ben Kingsley at the Pride Of Britain Awards 2019 at The Grosvenor House Hotel on October 28, 2019 | Photo: Getty Images
KINGSLEY'S THIRD MARRIAGE
Like his first marriage, Kingsley's second marriage was short-lived, and they soon got divorced. After this, he moved on to yet another person in entertainment — Kate Townsend, who was 30 years younger than him.
Despite their steamy romance, Townsend and Kingsley never got married and eventually broke up. In 2002, the actor fell in love again, this time, with German-born socialite Alexander Christmann.
Kingsley first saw Christmann in a restaurant in Berlin and persuaded her to come to England, where she would move in with him at his luxurious house.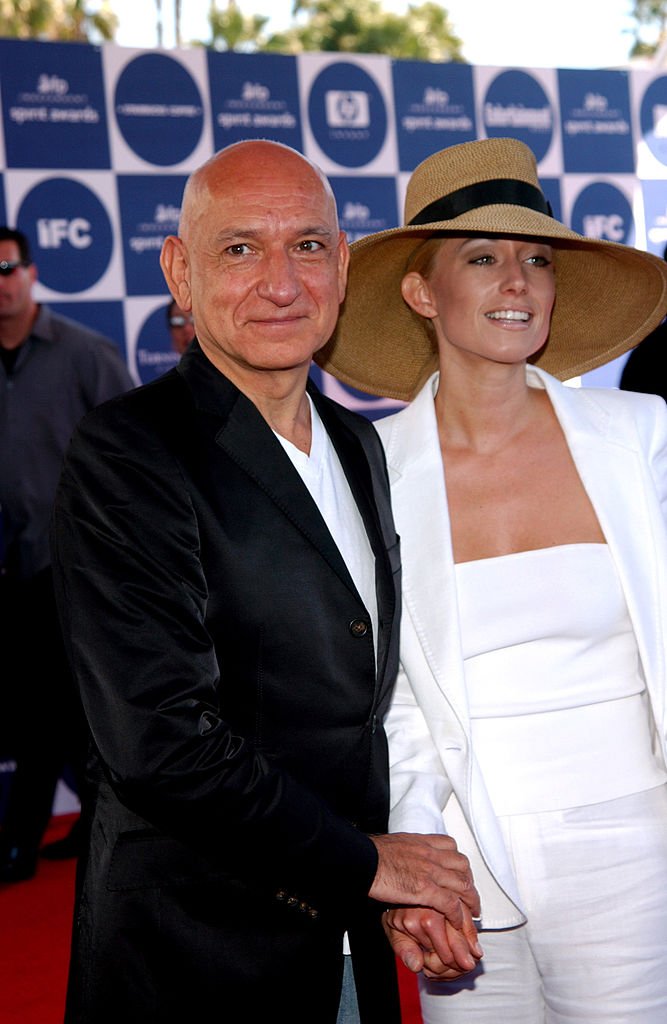 Sir Ben Kingsley and Lady Alexander Christmann during 2004 Independent Spirit Awards in Santa Monica, California | Photo: Getty Images
When he met Christmann, Kingsley was still in a relationship with Townsend, and they lived together in his home. Upon convincing his new lover to come to England with him, the actor asked Townsend to leave.
Christmann and her three-year-old daughter Lois moved into Kingsley's home, and they soon got married in October 2003. For a while, things between these two seemed perfect — until it wasn't anymore.
Fifteen months into her marriage to Kingsley, Christmann made headlines when a newspaper published a photo of her kissing Sammy Brauner, an estate agent.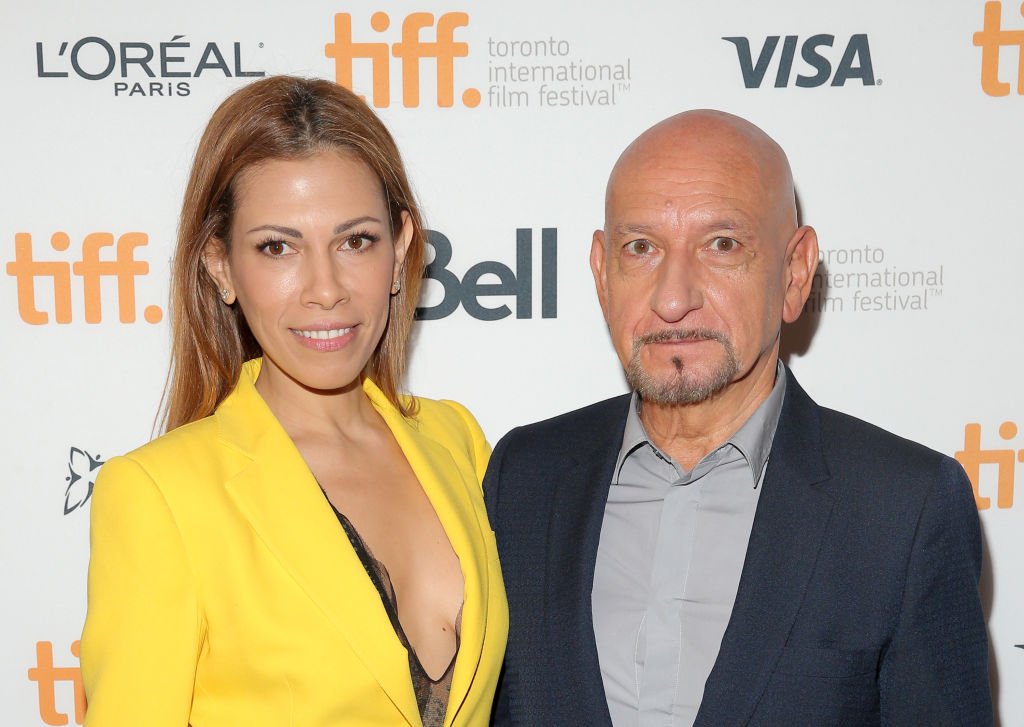 Daniela Lavender and actor Sir Ben Kingsley attend the "Learning to Drive" premiere during the 2014 Toronto International Film Festival | Photo: Getty Images
When asked who Sammy was to her, Christmann said he was her boyfriend and added that she and Kingsley had split. Like the rest of the world, this was a great shock to the actor.
Speaking about the situation, Kingsley admitted that learning about Christmann's boyfriend on the internet was difficult and shocking to him.
Despite the humiliation Kingsley suffered, he picked up himself, moved on, and found himself another wife. Again, he went back to his love for women in entertainment.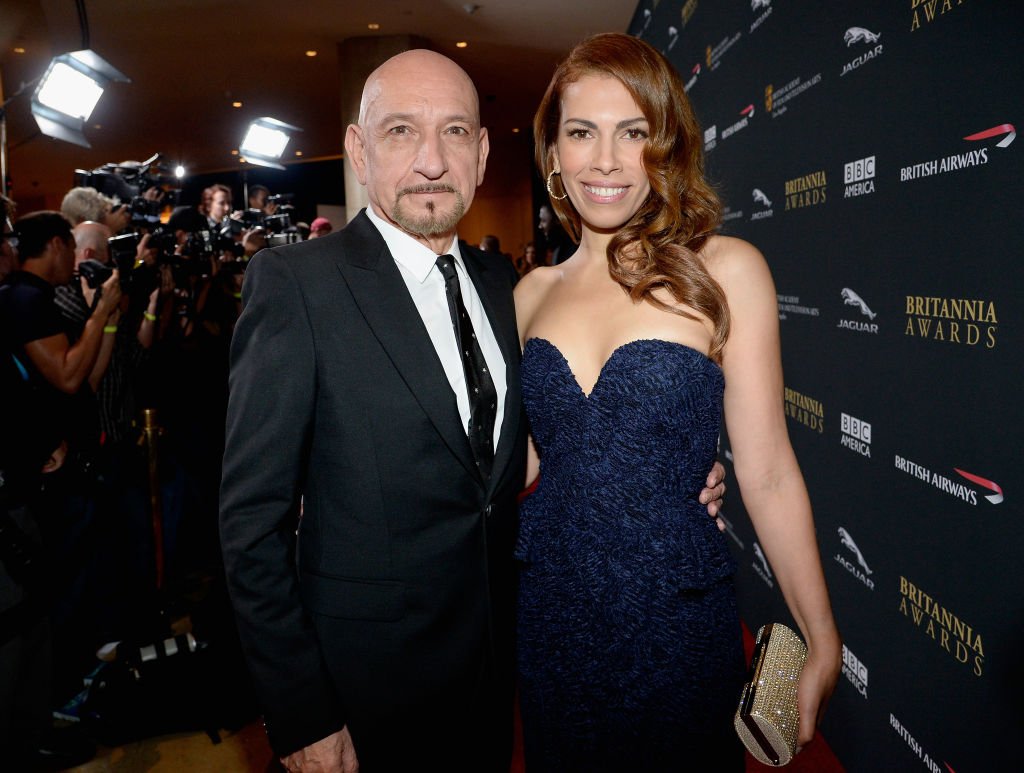 Sir Ben Kingsley and Daniela Lavender at the 2013 BAFTA LA Jaguar Britannia Awards at The Beverly Hilton Hotel on November 9, 2013 | Photo: Getty Images
DANIELA LAVENDER
In September 2007, news broke that Kingsley had secretly married Daniela Lavender, his fourth wife. At the time, she was only 33, while the actor was 64 years old.
Daniela, an actress, reportedly caught Kingsley's eye when they first met in Hollywood a few years before their wedding. Though many doubted that their romance would last, the couple has been together for 13 years. This is, by far, the actor's longest marriage.
Born in Brazil, Daniela moved to Britain for education. With no way of fending for herself, she worked as a waitress at a bar and doubled as a model for a London bridal shop.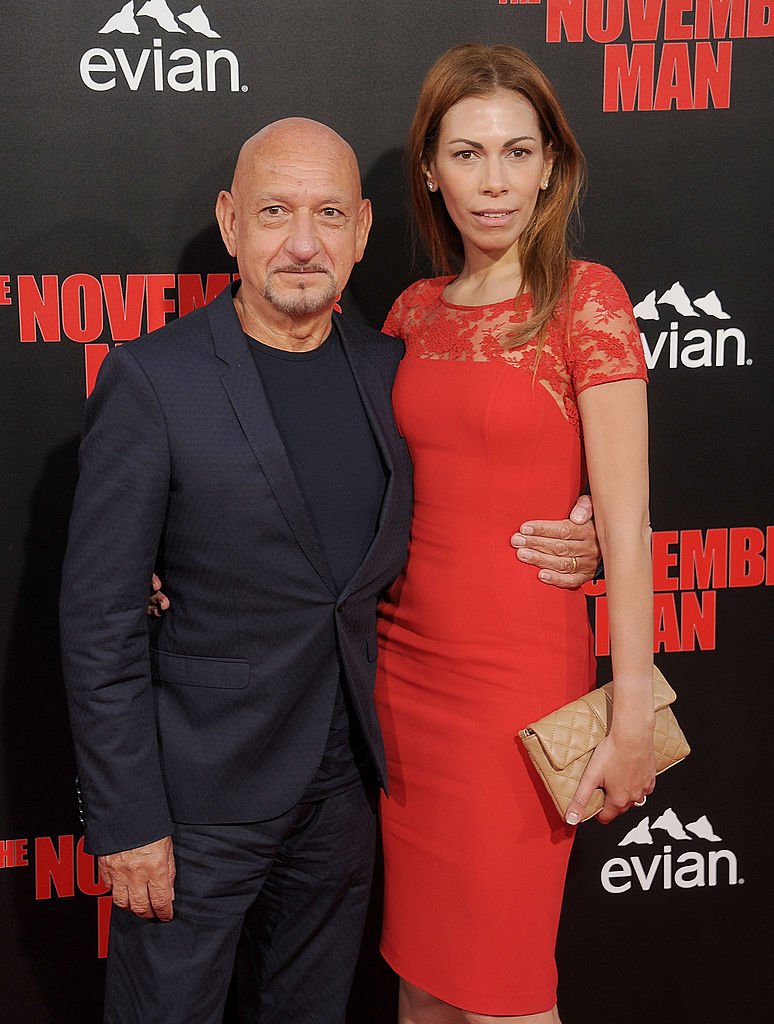 Ben Kingsley and Daniela Lavender at the Los Angeles premiere of "The November Man" at TCL Chinese Theatre on August 13, 2014 | Photo: Getty Images
Simultaneously, the young Daniela was also pursuing her interest in acting. She soon met Ben Lavender, a successful system analyst, and the two tied the knot in 1997.
With both being very young at the time, Daniela and Ben's love could not stand the test of time, and they soon separated. By 2003, their divorce was legally finalized.
While she has enjoyed a loving marriage with Kingsley, Daniela has also made impressive progress in her career as an actress with several achievements to her name.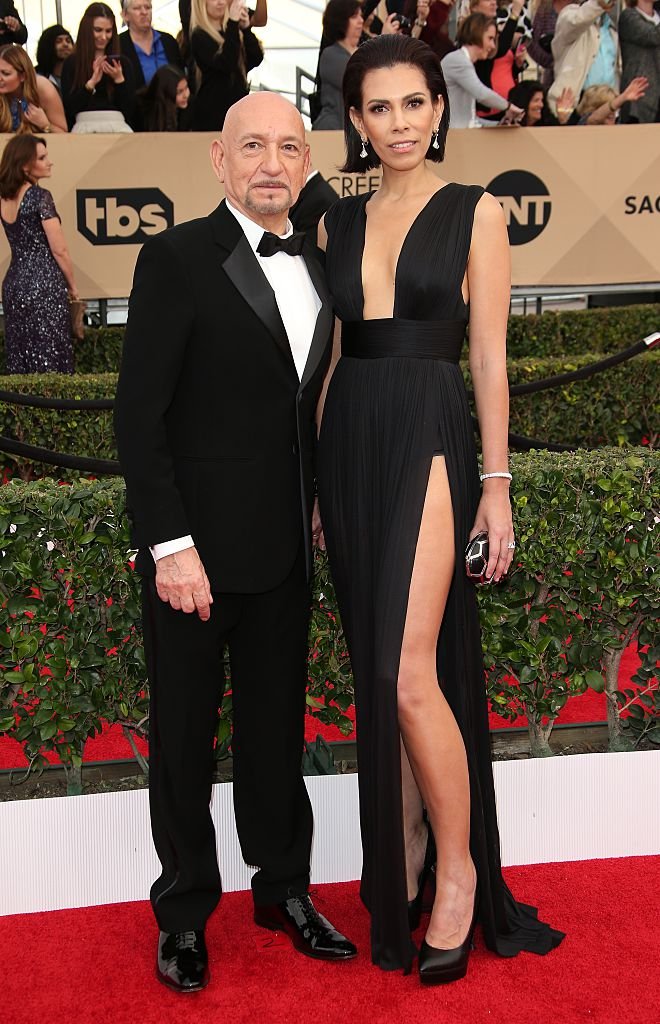 Ben Kingsley and Daniela Lavender attend the 22nd Annual Screen Actors Guild Awards at The Shrine Auditorium on January 30, 2016 | Photo: Getty Images
BEN KINGSLEY'S ACTING CAREER
Born Krishna Bhanji in December 1943, Kingsley started his acting career in the 60s when he began getting involved with stage plays.
After establishing himself as a prolific stage actor, he moved on to film and television. In 1982, the actor became an international success after starring in the 1982 film "Gandhi."
For his role in the film, Kingsley received several nominations and awards, establishing him as one of Britain's finest and most sought-after actors.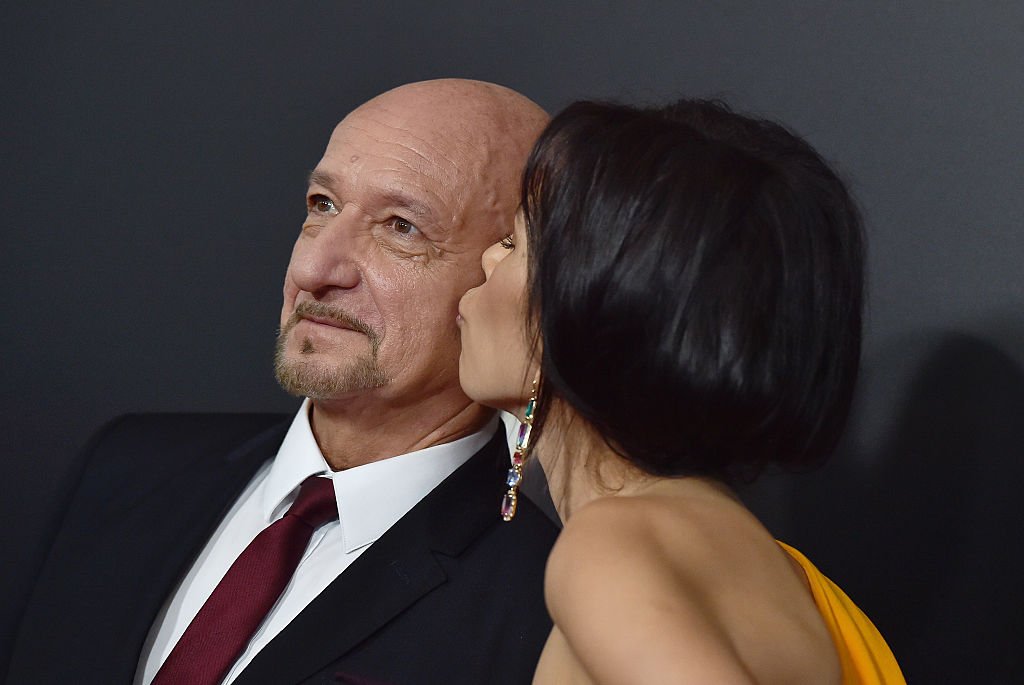 Ben Kingsley and Daniela Lavender arrive at the 20th Annual Hollywood Film Awards at the Beverly Hilton Hotel on November 6, 2016 | Photo: Getty Images
In the years that followed his break-out role, Kingsley appeared in several successful movies, which racked up more nominations and awards for him.
While he might have had difficult experiences in his personal life, Kingsley has always enjoyed success in his career. With a loving spouse like Daniela and an impressive legacy, the actor has done well for himself over the years!
Please fill in your e-mail so we can share with you our top stories!