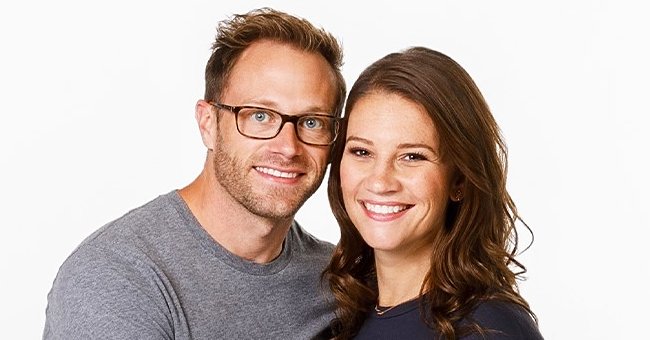 facebook.com/OutDaughtered
'OutDaughtered's Adam & Danielle Busby Invite Relatives to Stay in Their Home Amid Texas Storm

Stars of "OutDaughtered" Adam and Danielle Busby offered a helping hand to their relative and invited to stay in their home amid the harsh Texas winter storm.
Reality stars Adam and Danielle Busby are doing their little bit to help out their loved ones who have been affected by the devastating winter storm in Texas. Yesterday, Danielle's brother Dale Mills revealed that the couple took them in.
Mills, who goes by Uncle Dale in the show, shared a playful TikTok video of him and his wife Kiki joined by the Busbys as they did the famous elbow challenge in the living room. Mills explained that he and Kiki had no power at home.
So, they crashed at the Busby's home. In the 30-second clip, Danielle spoke to the camera that they were doing the center of gravity challenge. The girls successfully held their positions, with Dale and Adam falling over instantly. The caption read:
"No power at the crib, so we pack up and crash the Busby's... time for a TikTok challenge #centerofgravitychallenge."
The video was watched over 3,000 times and was bombarded with well-wishes from fans who asked the family to keep safe amid the weather crisis. Adam and Danielle garnered fame in 2015 after welcoming quintuplets.
Danielle's pregnancy was labeled high-risk, and they had to perform a C-section to deliver the girls.
They instantly become household names after the groundbreaking birth, which earned them a TLC series titled "OutDaughtered" that chronicles their lives and that of their six daughters, Blayke, Hazel, Ava, Parker, Olivia, and Riley.
According to reports, after welcoming Blayke, the couple was told that they would not have kids by the doctors. They chose to undergo intrauterine insemination and were told that it was possible to have multiple births.
However, they never thought it would get as intense as having five kids all at once, as the odds were 41 million to one. Danielle's pregnancy was labeled high-risk, and they had to perform a C-section to deliver the girls.
They all weighed under two pounds, and each daughter had to stay in the NICU for a while, with Ava staying the longest. Now, the family-of-eight is enjoying a full life with Adam and Danielle, reportedly earning $25,000 per episode.
In recent news, Texas has been plagued with a devastating winter storm which has resulted in extremely low temperatures, power cuts, and a lack of water. To keep warm, one is advised to wear layers and stay indoors if over 65.
Other tips include boiling water before using it, stocking up with foods that require no refrigeration, and placing rolled-up towels at the base of exterior doors to prevent cold from seeping into the room.
Please fill in your e-mail so we can share with you our top stories!