Autistic Teen Wants to Give Back to the College That Helped Her Beat Cancer
The young woman has decided that she wants to study alone at the college where they were watching her all this time while she was fighting cancer.
Alex Smith, 17, is a Pennsylvania teenager who has survived cancer after a long battle of years. During this time she received support and support from Penn State University, through the student-led philanthropic group THON.
She is very grateful to THON and his constant presence in her life. This is why she can't imagine, after finishing high school, studying anywhere other than Penn State University.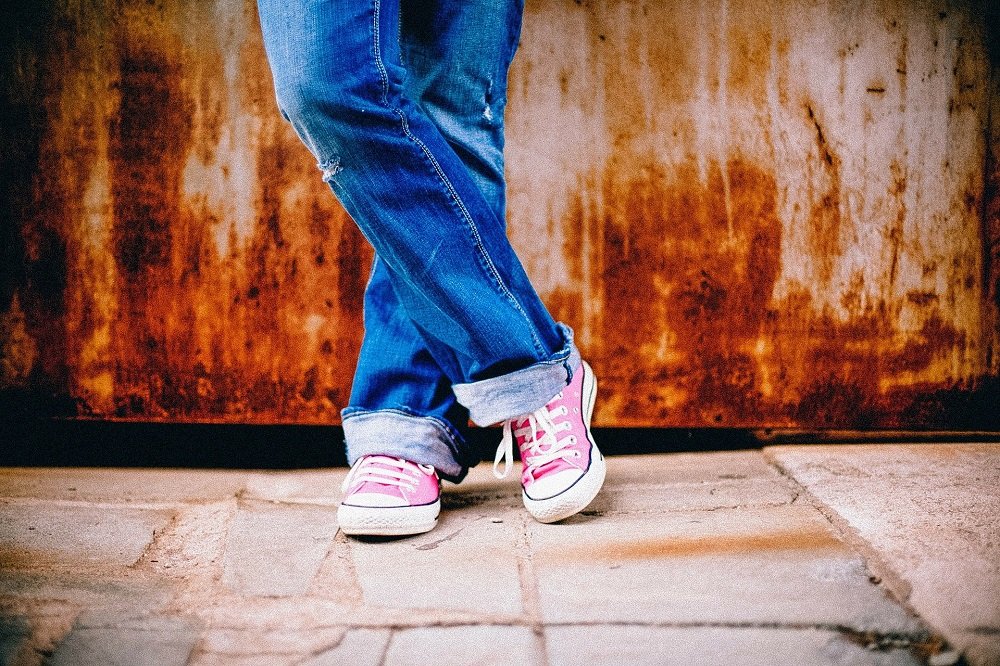 After receiving the acceptance letter from the university confirming that she will begin her studies at Penn, the teenager explained in an interview her plans and why she could not study elsewhere.
She said: "I'm really grateful for them… I cannot graduate [high school] and move on without giving back. If I did, I'd feel pretty guilty."
This is why we do what we do. 💠 Four Diamonds teen and cancer survivor, Alex, cannot wait to attend @penn_state next year and participate in @THON. Filled with gratitude, Alex says she looks forward to helping other families the same way THON helped hers. #THON2021 #FTK #PSU2025 https://t.co/n4NkEjxuED pic.twitter.com/5Hfo7GZHsR

— Four Diamonds (@fourdiamonds) February 19, 2021
I WAS NOT ALONE
For the past three years, Alex Smith has had the support of THON, the largest philanthropic group of students in the world, who accompanied her, providing emotional and financial support during her fight against leukemia.
Now that Smith has been declared free of the disease, she plans to join THON as well, when she starts college. However, she has first offered to give her full support at the February 19-21 event called THON Weekend.
Local cancer survivor 17 Gracey Smith, serving at Rita's ice. a benefit for Alex lemonade stand to help find a cure pic.twitter.com/rooyFw1n3i

— Jim Piggott (@wjxtjimpiggott) April 15, 2015
CHARITY MARATHON
The so-called THON Weekend is an annual event in which the organization celebrates its charitable efforts through a 46-hour dance marathon. Due to the restrictions caused for the pandemic this year, it will be held virtually.
Smith, prior to her cancer diagnosis, was an active girl who played various sports. When she collapsed in her house at age 13, it was very difficult for her family and for her, especially that she had to leave everything she loved to do and be isolated.
Teen cancer survivor delivers art kits to young patients in the hospital. "I love seeing the smiles on their faces." https://t.co/WiKjgoGtCT pic.twitter.com/bDCzQHoqeK

— Good Morning America (@GMA) November 24, 2017
TREATMENT AND HELP
Alex's mother, Laura Smith explained that no one is prepared to face this kind of situation, which literally destroyed their entire world. Although Alex remained optimistic throughout the treatment, she needed emotional support to deal with what was happening to her.
After completing a year of treatment, things became difficult when the mother of Alex's best friend did not allow them to continue seeing each other. At that point, they were introduced to THON and that was something that saved her life and her family.
Teen cancer survivor wins $7,500 research prize https://t.co/jVxhHcqzp1 pic.twitter.com/0dO77zrkiI

— CTV News (@CTVNews) October 28, 2017
TEEN LOSES THE BATTLE
Unfortunately, not all battles are won. This is the case of Aspen Deke, 17, a teenager from Kansas City, who after beating cancer three times and undergoing difficult treatments, lost the battle against Covid-19.
Deke suffered from a rare form of cancer, acute lymphoblastic leukemia. In November 2020 she was diagnosed with Covid-19 and hospitalized around Christmas in the ICU, where she remained intubated and on a ventilator until she died on January 30, 2021.
Sundee Rutter, a single mother of six and breast cancer survivor, died as a result of the coronavirus.

Her kids had to say goodbye over a walkie-talkie. https://t.co/Q6ngTifIZs

— BuzzFeed News (@BuzzFeedNews) April 1, 2020
MOTHER OF SIX DIES
Sometimes people fight with all their might against one disease and overcome it but cannot overcome another. One mother, Sundee Rutter, 42, from Washington felt ill and went to the hospital, but was sent home. Two weeks later she had passed away, leaving her six children totally orphans.
Rutter had been through a tough battle with stage IV breast cancer and she had made it through, she was clean. But catching Covid-19 so soon did not allow her to overcome this disease and she quickly had respiratory complications that caused her death.