NFL Star Patrick Mahomes & His Fiancée Brittany Matthews Welcome Their 1st Child
Football star Patrick Mahomes recently welcomed his very first child with his fiancée. The couple both shared a new photo of the newborn child's photo while revealing her name.
Patrick Mahomes and Brittany Matthews, both 25, are childhood lovers as they started dating when they were teenagers. In September 2020, the couple finally got engaged.
The Kansas City Chiefs' captain proposed to Matthews after his team's Super Bowl ring ceremony. Later that same month, the couple announced the great news that they were expecting.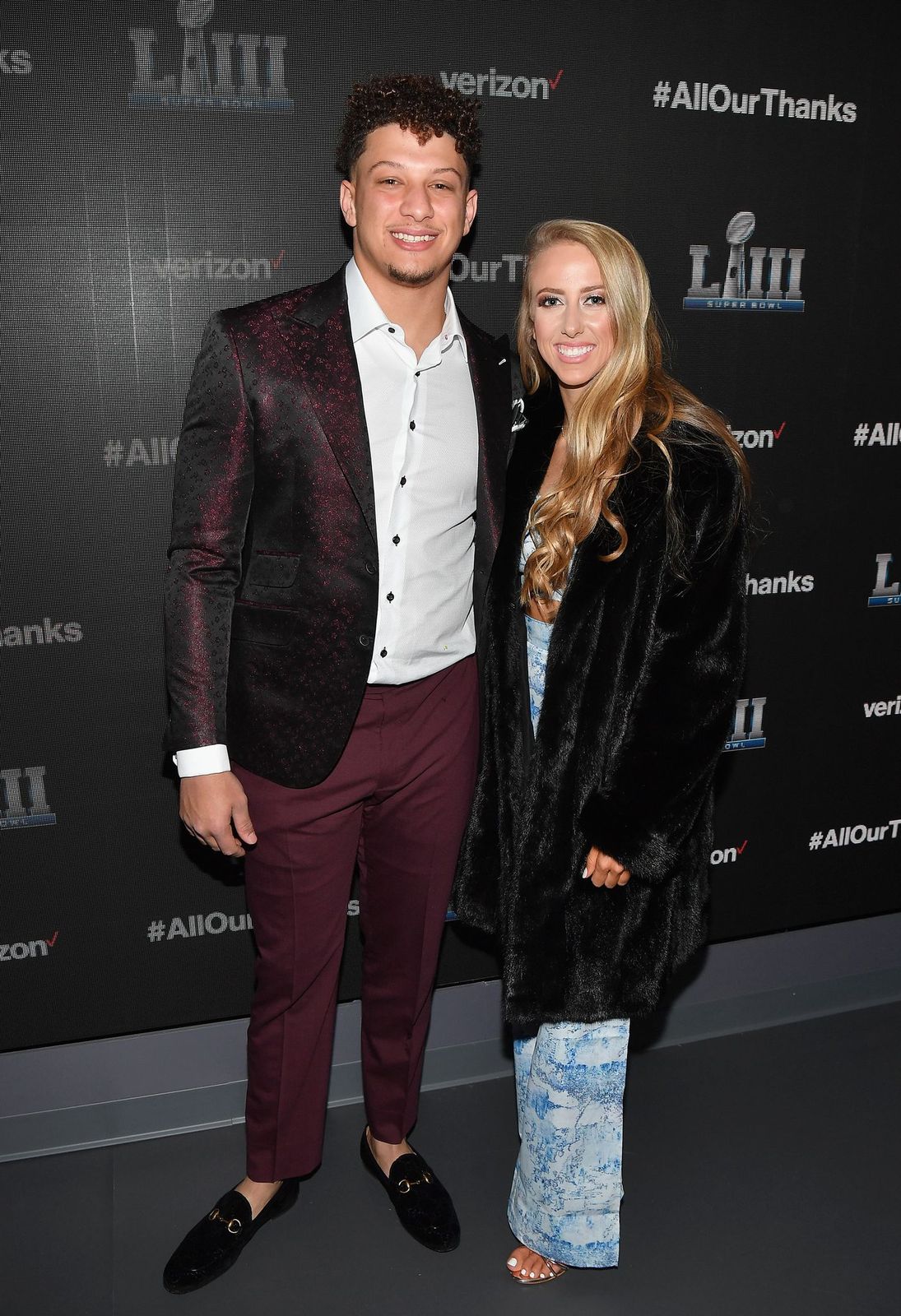 In October 2020, the quarterback and the personal trainer found out the sex of their baby. Matthews and Mahomes both shared their excitement about expecting a daughter.
Before they found out the sex, the football player told "The Drive" that he didn't care what gender the child was. He explained that he just wanted a healthy baby he could love for the rest of his life.
On February 20, 2021, the couple finally welcomed their baby girl. Mahomes and Matthews shared a color photo of the newborn child's hand to their individual Instagram accounts.
Besides the baby's tiny arm, the image also included the personal trainer and the football player's hands. The new mother also wore a silver necklace with the name of her first child.
In their respective post, which was up on Sunday, the couple revealed that they'd named their daughter Sterling Skye Mahomes. They also shared the child's birthdate, and Matthew revealed her birth measurements.
Sterling was born weighing 6lbs and 11oz. The little girl actually got to support her father at the recent Super Bowl LV game against Tampa Bay Buccanneers, with her mother dressing up for the occasion.
Matthews covered her baby bump in a white dress, a long black blazer and completed her look with matching bow high heels. She showed off her look on social media and cradled her baby belly in one photo.
Sadly, Mahomes' team lost 31-9, and the captain's fiancée didn't appreciate ESPN's posts about him during the game. The personal trainer lambasted the sport's network on Twitter.
The lashing came after ESPN shared a screenshot showing the football player looking dejected in the fourth quarter. Matthews thought the network was being unfair to her man and showed him support.
Tom Brady, the Tampa Bay Buccaneers captain, collected the MVP trophy after winning his record seventh Super Bowl. He was accompanied by his three children and his wife, Gisele Bündchen.