Nia Long's Youngest Son Kez Flaunts Afro Hair in a Photo — Fans Claims He Is Her Spitting Image
Popular actress Nia Long's youngest son Kez Sunday Udoka looks like his mother's doppelganger in a picture she shared to her social media showing off his mass of hair.
Nia Long's son with basketball player Ime Udoka, Kez Sunday, resembles her so much in a recent photo which the 50-year-old shared to her Instagram followers earlier this week. 
Fans immediately reacted to the picture, repeatedly saying that Long and her son are the spitting images of each other. Kez looks older and more mature, sporting a giant afro in the photo.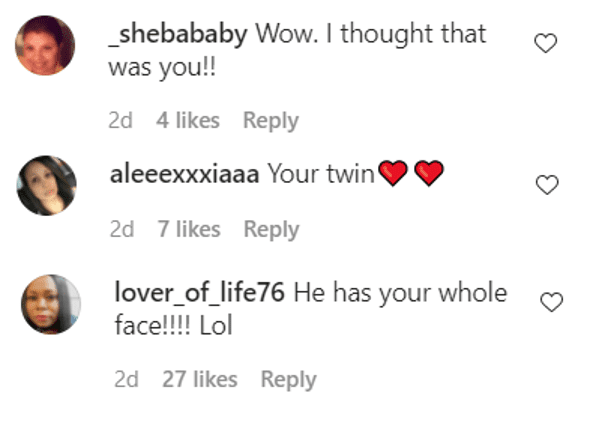 Kez is scowling in the picture and glaring at the camera. He has a white T-shirt on and a simple gold chain around his neck. The centerpiece in the photo is his luscious, thick hair.
Long has three-and-a-half million followers on Instagram and the post amassed just over 12 thousand likes. Several people highlighted how similar she and her son look in the picture. She captioned the post:
"We made it through the week y'all! Happy Friday."
Long has two children. Her firstborn is Massai Zhivago Dorsey II, who she had with Massai Z. Dorsey in 2000. Long and her fiance welcomed their son Kez in 2011. 
Long is known for her titular role in "Boyz 'n the Hood" and Tyler Perry's "Big Momma's House." Just a year after she gave birth to Kez,  she resumed work and filmed "The Single Moms Club" in 2014.
Although Long and her current partner Udoka are very happy together, she has no desire to get married.
Long and her son Massai acted in "The Single Mom's Club" together and it proved to be an eye-opener for the child, who was 12 at the time of production. Long realized that her son would be perfect for the role due to his age.
His mother's acting coach, Betty Bridges, assisted Massai, and then they filmed his audition and sent it to Tyler Perry, the director of the film. Long explained that her son worked for the role and that it wasn't handed to him:
"I think it's especially important for young kids to see how much power they can have in their own lives by doing the work to earn something."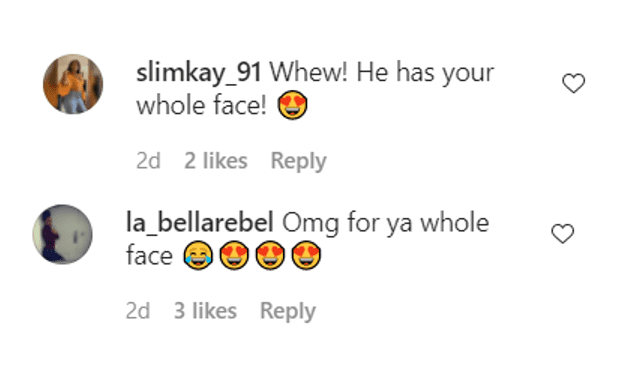 Long also confessed that she was nervous about getting back into acting after she had her second child. She said that her agent waited until she was ready to return to the industry.
Relationship-wise, Long and Kez's father have been together since 2010. Although Long and her current partner Udoka are very happy together, she has no desire to get married.
Last year she told the hosts of the podcast, "Yes, Girl!" that she doesn't need a ring to prove she loves him. They were engaged in 2015 but have since decided that they don't need the labels.
Long had already expressed criticism on marriage in 2012. There were rumors circulating that the couple had tied the knot in secret, but Long quickly doused them, saying that she, Udoka, and the children were very happy.